Re: 100 B (going back together+ paint) non original
today was a good day, i got all the large parts with atleast one coat of paint on it. gonna let it dry over night and spray it again tomorrow. will be putting that parts all back on come tuesday and wednesday. Then to roll it out and get a good look at the paint. and finish up all the grey parts on the paint. before final install of everything. i still got a few parts to buy like the alternator and spark plugs and oil filter. but when you get down to talking about getting the oil and filters you are getting to the end of a long build. so here is where it came from for those who missed it before the crash .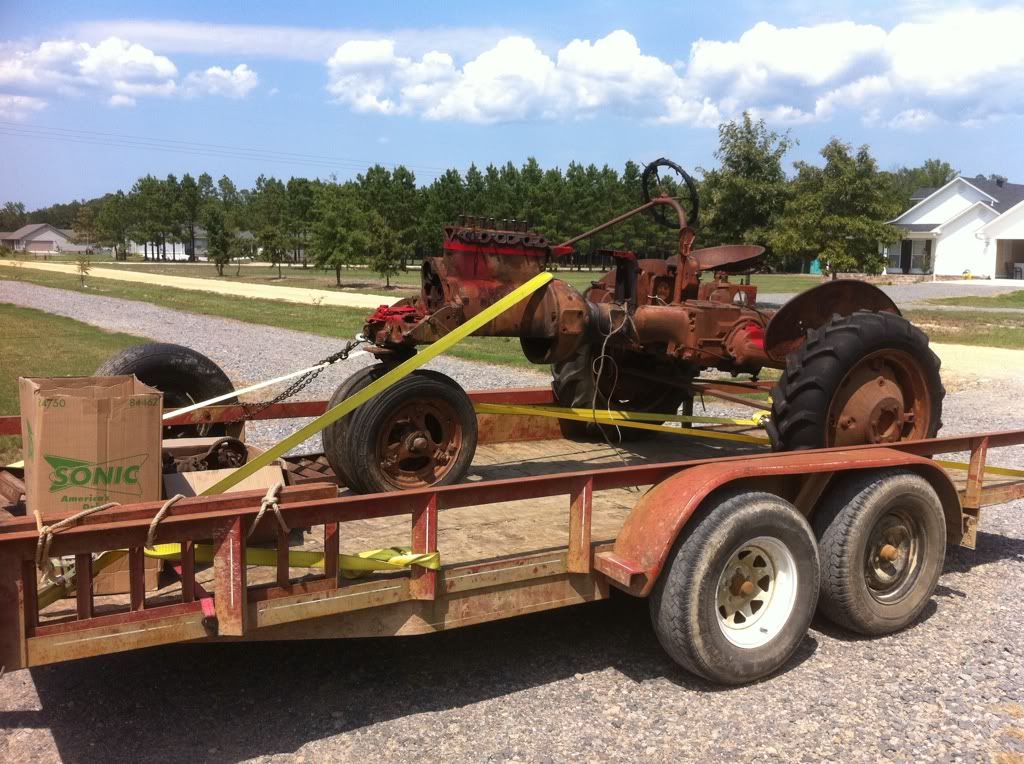 this tractor plus this one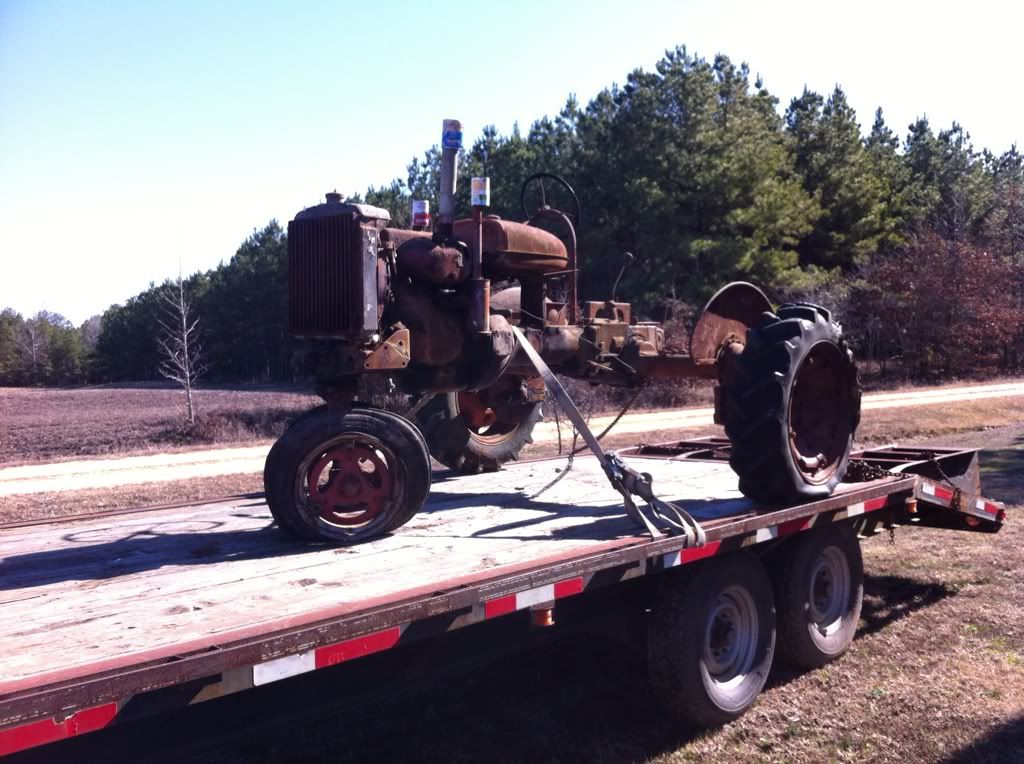 has made one. i have only used the tank and grill along with the radiator and a few seat and floor board components off the second one th complete the first one. i also had to buy a block from a salvage yard that came off a 47'. so here is where she sits as of this evening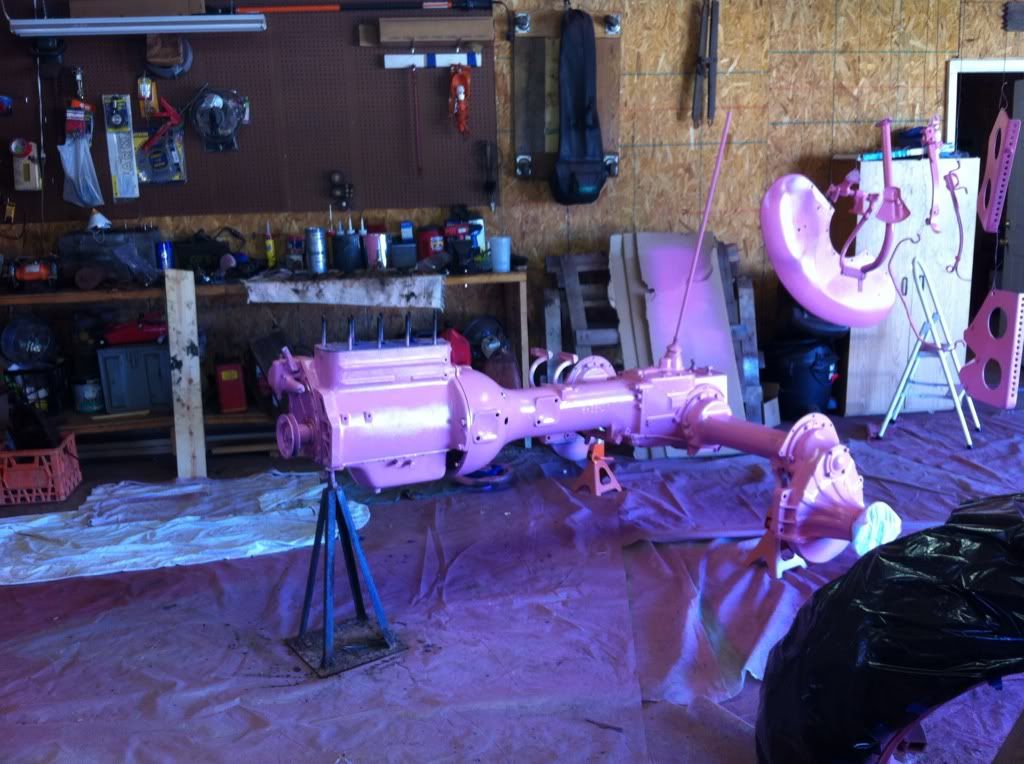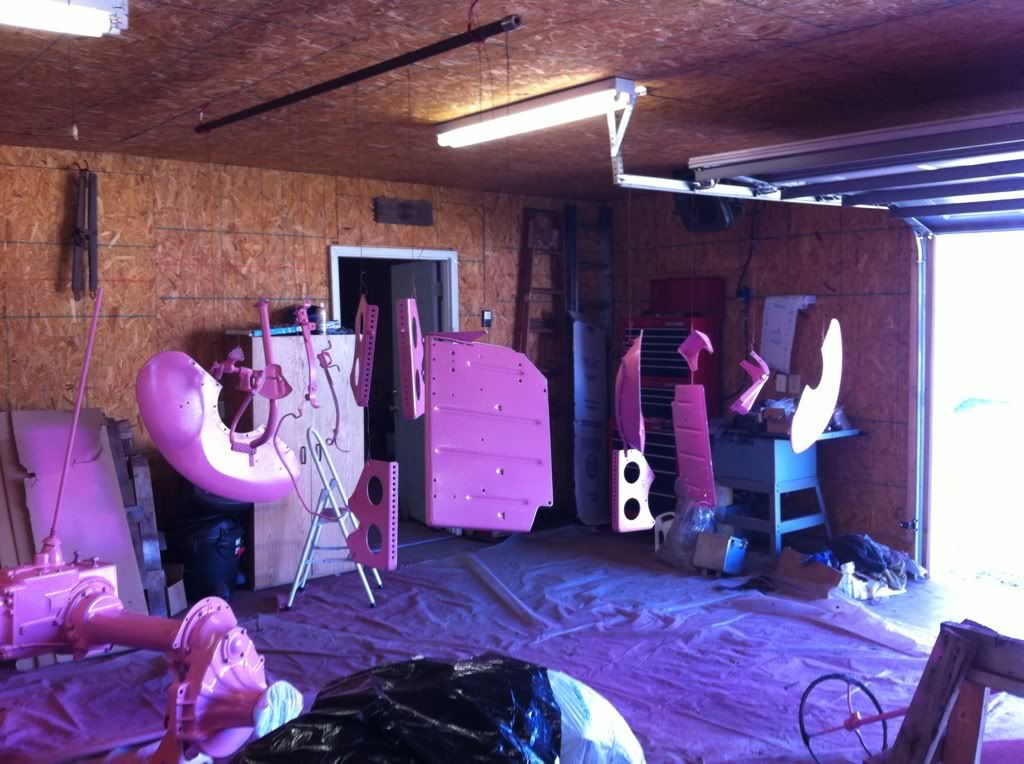 .
John i bought a set of decals with the cultivision stickers i am going to take them to a local decal shop and have them replicated to the K with the Kelsey in the center. thanks for the Idea.