Stuck Brakes
"
the brake pedals are still as stuck as can be
"
Take a look at the
BRAKES
diagram below.
Note the washer (Key 31), pinion (Key 32), washer (Key 33), nut (Key 34), and cotter pin (Key 35).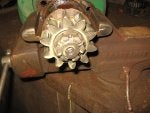 Remove the cotter pin, nut, washer, pinion, and washer.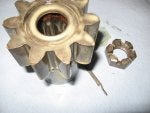 Note the shoes (Key 5) and adjusting screw (Key 15).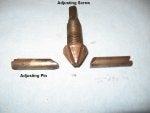 Turn the adjusting screw clockwise to remove spring tension on the shoes.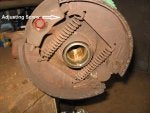 Locate a solid block of wood.
Note the brake shaft (Key 2)
While holding the brake drum on the edges, gently drop the brake shaft on the block of wood.
The housing will come loose and slide off freeing the brake drum and brake shaft.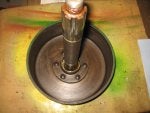 Hope this helps.