Discussion Starter
·
#1
·
Time to get started I guess. My oldest son Brandon(Singlele Tree Farm) and his wife Kayla are going to start doing the famers market next year so rather than sowing a cover crop on the garden and since it will be enlarged quit a bit and we would be turning some sod we went ahead and turned it this fall.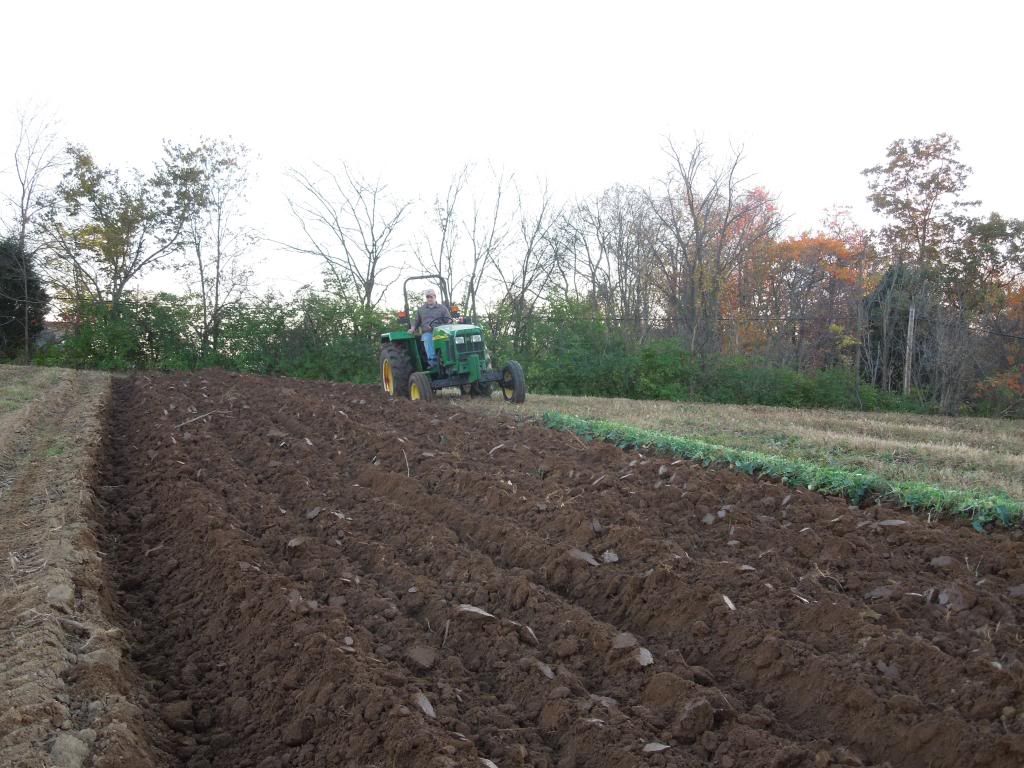 Don't know if anyone noticed what was wrong with the last picture but hears a hint. Look at the hat.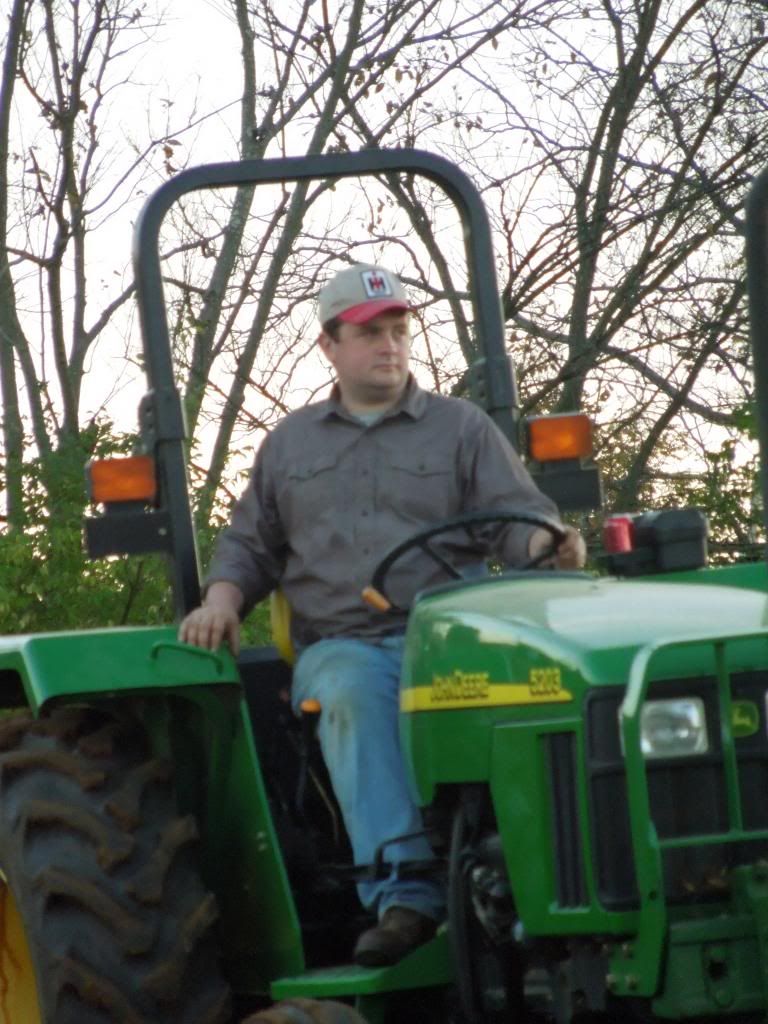 My daughter in law was never around farming much but is all about learning and is doing just fine.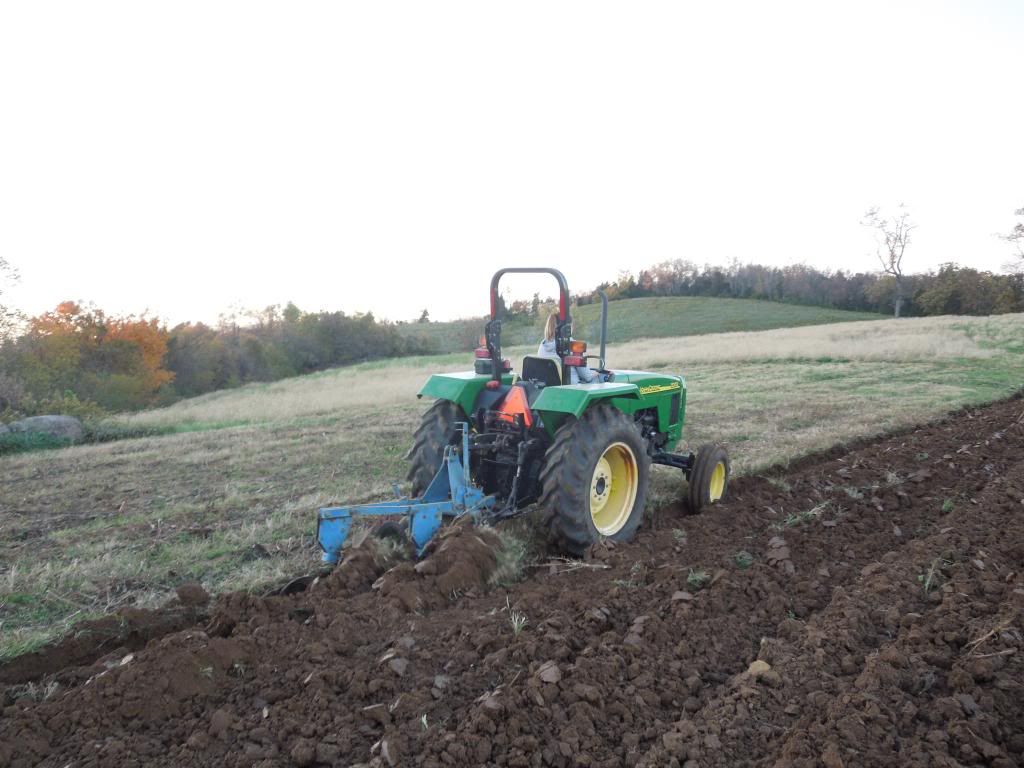 This is farm dog who stands ready to fend off any wild animals that may be lurking in the weeds to get one of us. All we have to do is hold her up to it and its all over.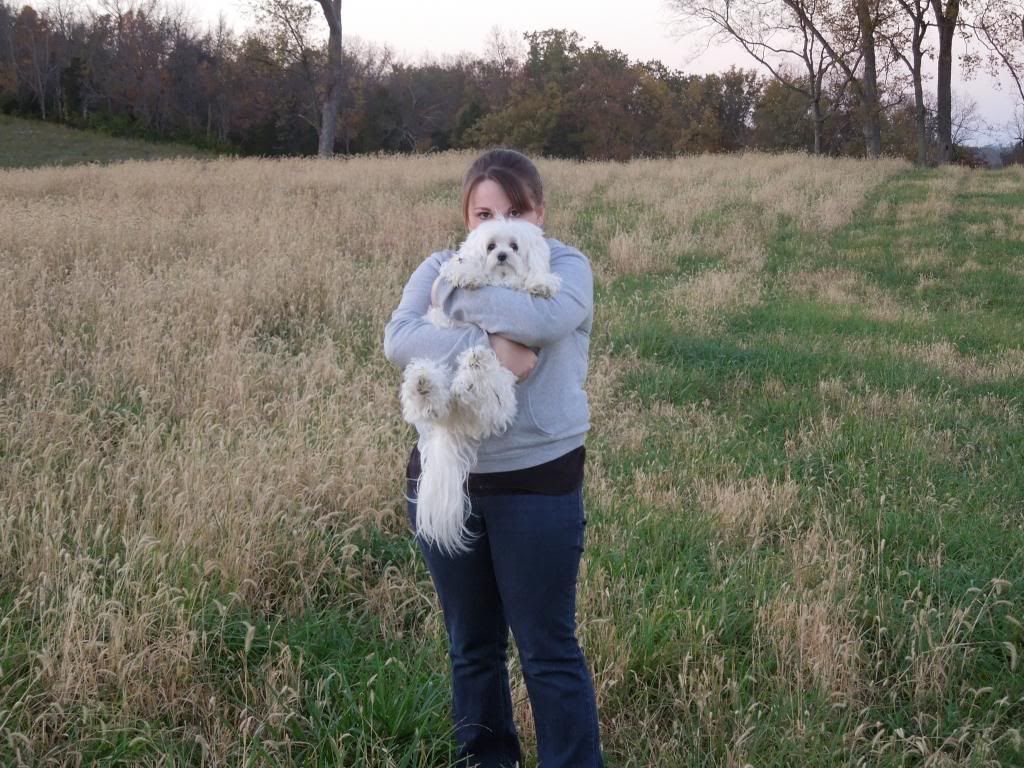 And here is proof how much I love my wife. Thats right I am carring a Maltese.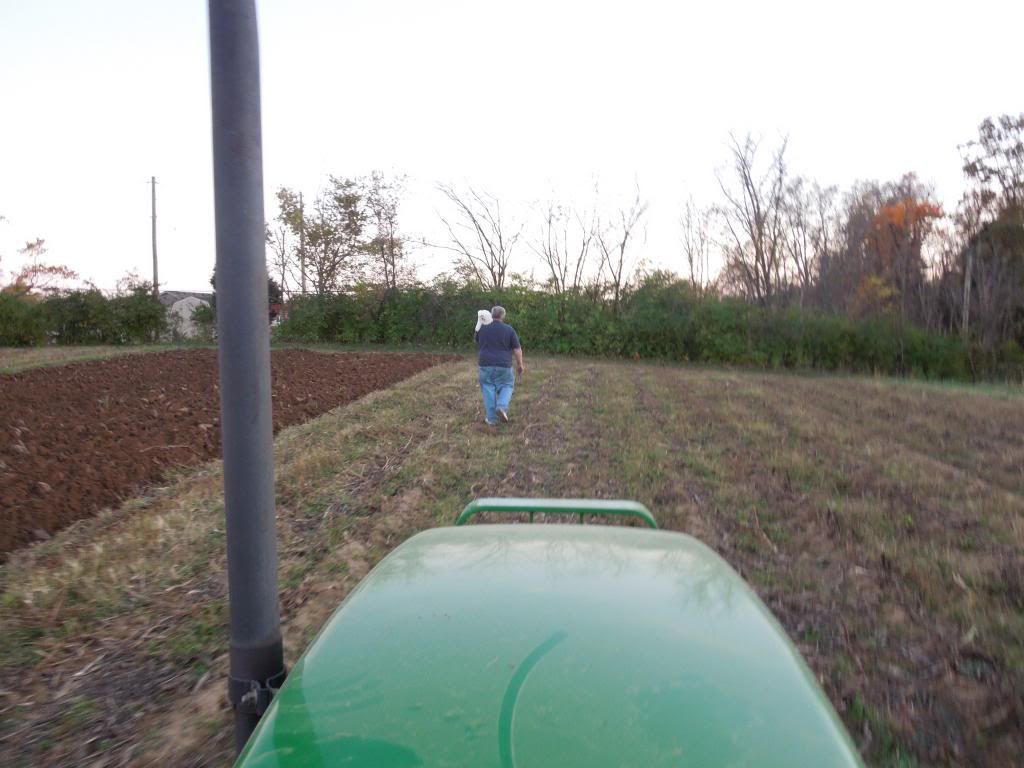 Dad even got in n the act.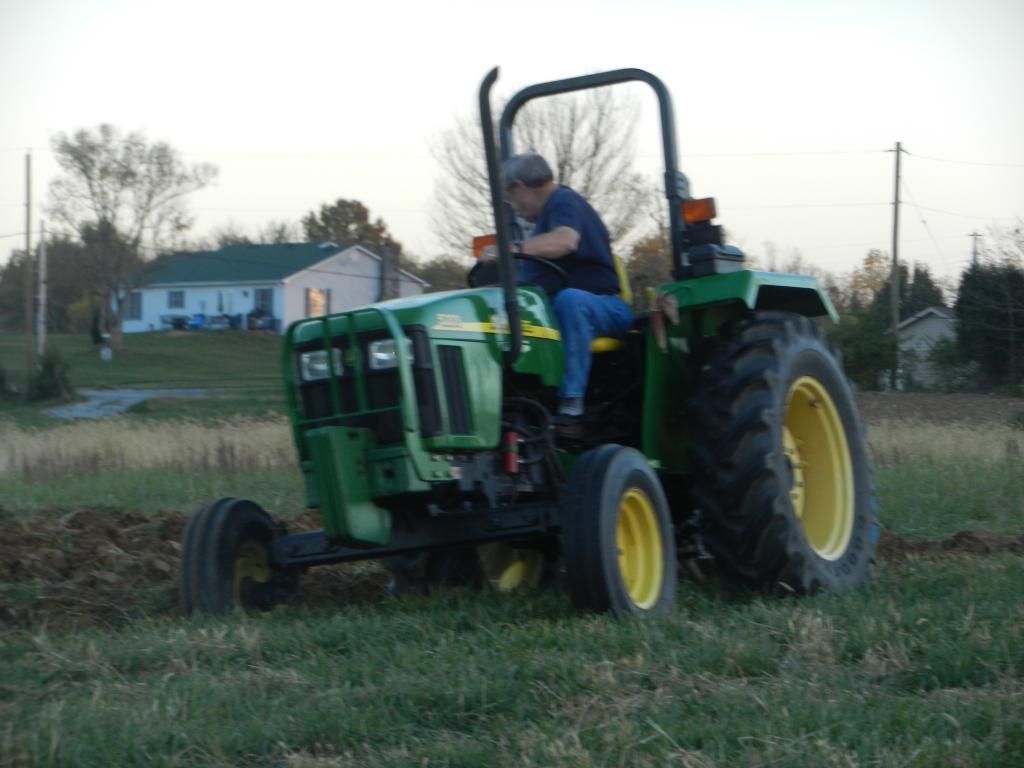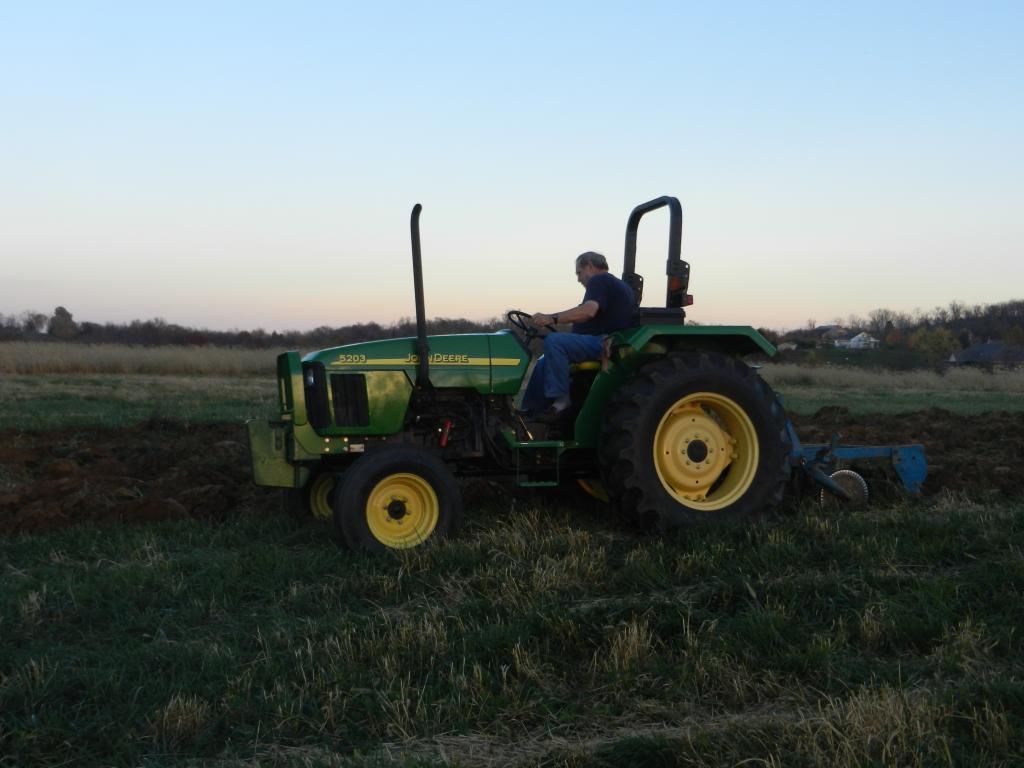 Ain't nothing shines up a moldboard like using it. Best way I know to do it.
Last but not least Brandon finally got to plow at night which I always enjoyed.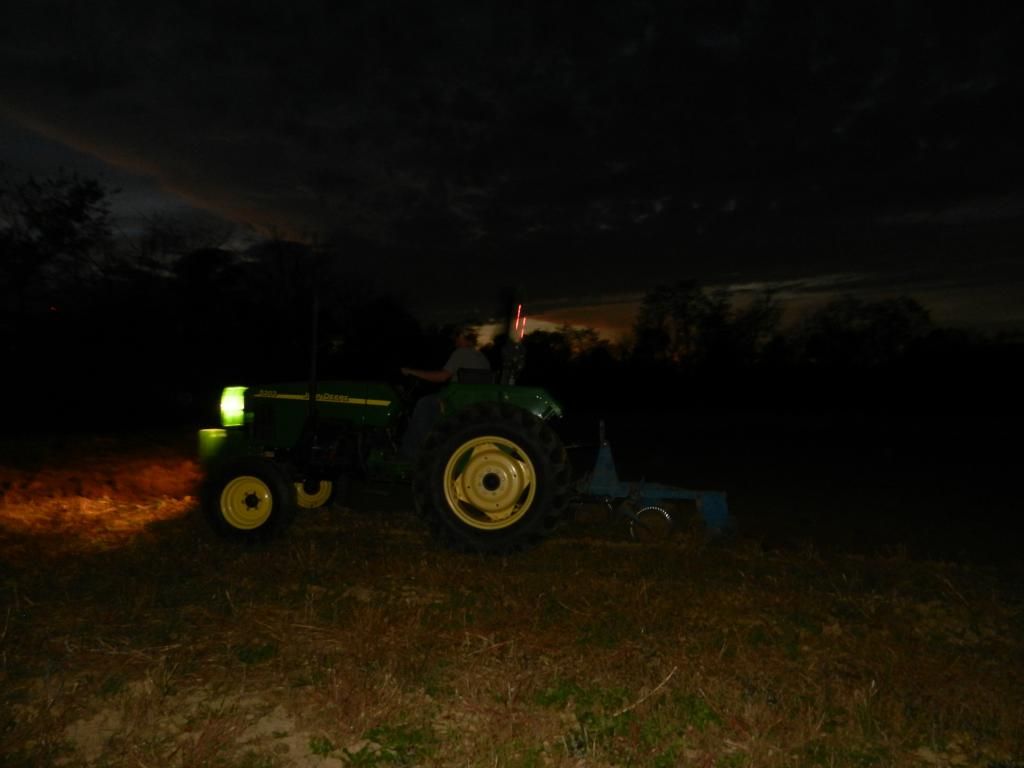 I know I got a little long winded and a little heavy on the pictures but there just ain't nothing that gets the family together any better than a old tractor in a field somewhere playing a little and talking about how much those who have done gone on would have enjoyed being there.