Discussion Starter
·
#1
·
Year unknown. However here is what i do know:
My grandpa got this engine off some sort of tiller quite a while ago. He used it to drive a belt driven water pump to water his garden until 84 where he bought a new 2 inch pump. This engine was going to be used to make some sort of motorized cart or something of that nature and was stored in the old tool shed.
Anyhow i saw this engine a couple weeks ago when i was searching for some gear oil. Didnt do anything with it until i was hauling some stuff from teh shop to store in there. I decided it was time to look around in there. Found a old oil drum of some sort among other things. This engine interested me though. One of the older B&S engines i had seen around here. And by golly it wasn't stuck.
Upon inspection i found the fuel tank to be not rusty but shiney inside. Next i tested for spark. DIdnt get much of anything so i cleaned the magnet and replaced the coil using one off a few year old mower that we bent the crank shaft on. Sure enough it fit. I took a video of the results
http://youtu.be/lEDu6g4S8jY
I found it ran pretty good! So i thought about what i watned to do with it. Figured it was too neat to not play around with so i plan to mount it on my trailer with my LUC
Looked around online and managed to find decals as well. I decided i needed to paint it so i was working on that tonight. No idea what color it was before. looks like it might have been orange. i decided to go with IH red since i have plenty,
Before
After wirebrushing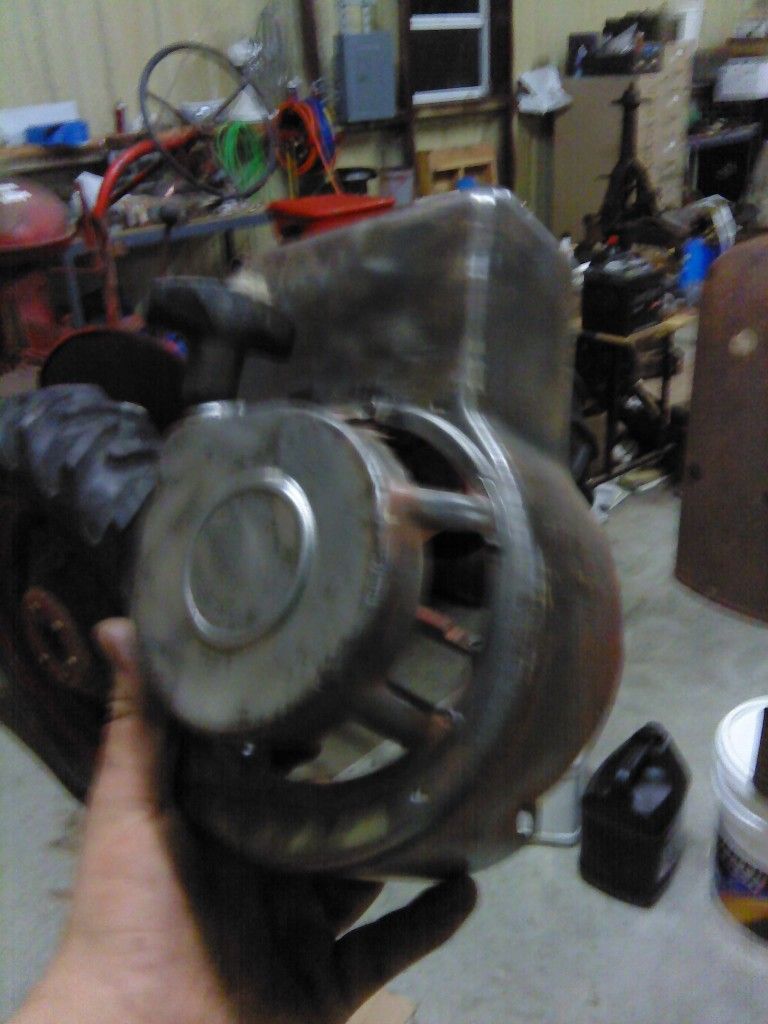 Sorry this is not a very good picture of the painted parts. it was using my phone because i left the camera at home.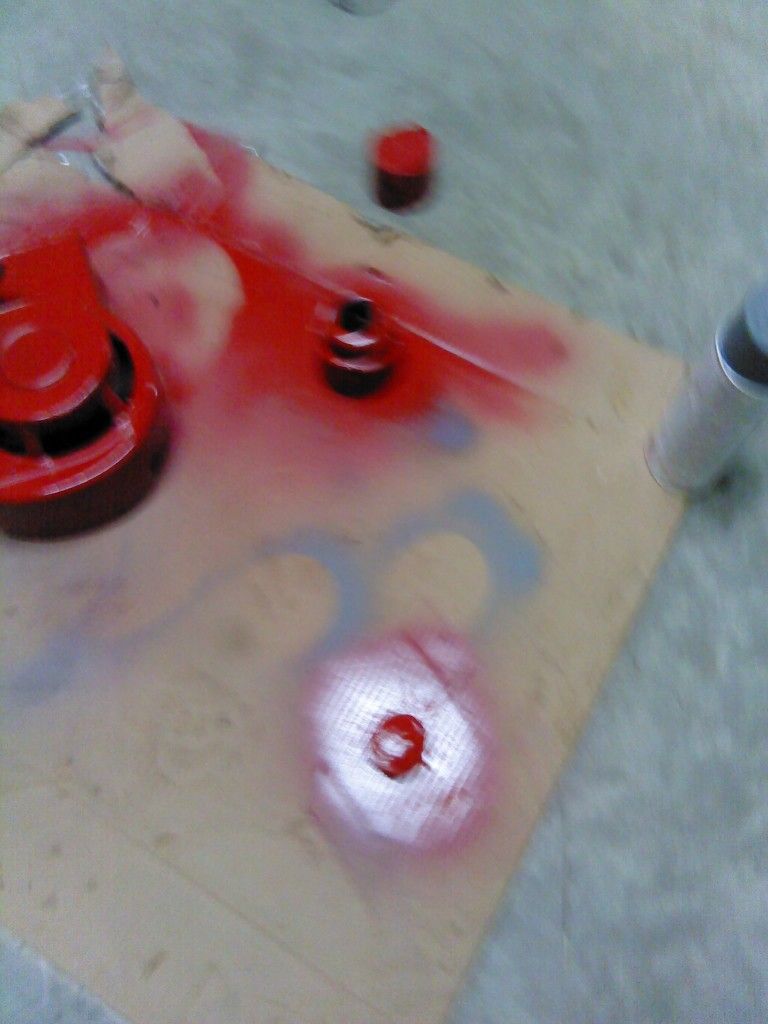 gas tank
Rest of the engine