Discussion Starter
·
#1
·
Stopping by my much older brothers place to help him move a couple heavy parts around netted a few pics of his current project. See, he is retired AND apparently independently wealthy judging by the price tag on the parts to put this old dog back in tip top shape !!! This is a '56 Farmall 400 Propane and everything is going in new. Seals, bearings, clutches in the torque amplifier, gaskets you name it !! He's done with the motor, total overhaul, pistons, rings, valves, valve springs, bearings...if it rotates and has a wear spot it has been replaced.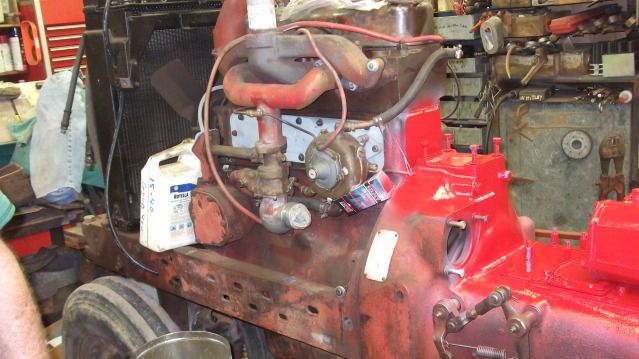 I didn't have the camera with me last time when he had it totally disassembled, front end on a super stand he built out of an "I" beam and scaffold jacks, torque amplifier on the horses and the rear end rolled back. Never seeing the inside of a torque amp before, I was amazed at the stuff inside that cotton-picker !!!
It took a while to get bearings and seals and gaskets, but it's all new now and reassembled. He never did learn how to short cut...everything he does is top notch!!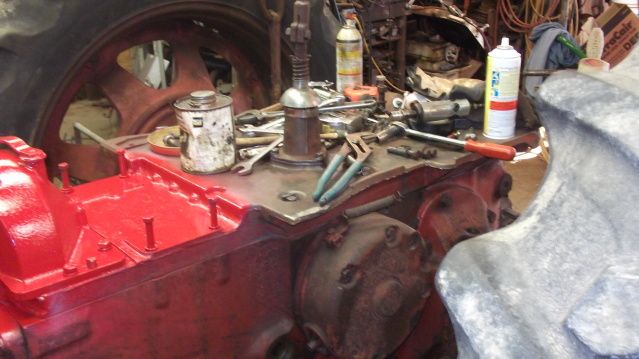 The rear end now serving as a tool holder....
While the hydraulic system and the propane mounting brackets and tank are removed, it is a perfect time to paint what will not be accessible later.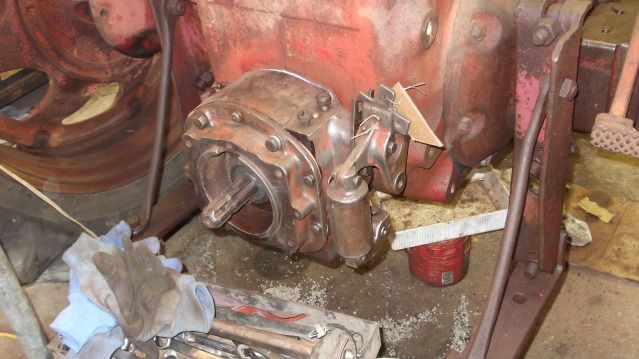 Pto completely redone, new gaskets and seals, mounted and ready for the paint gun.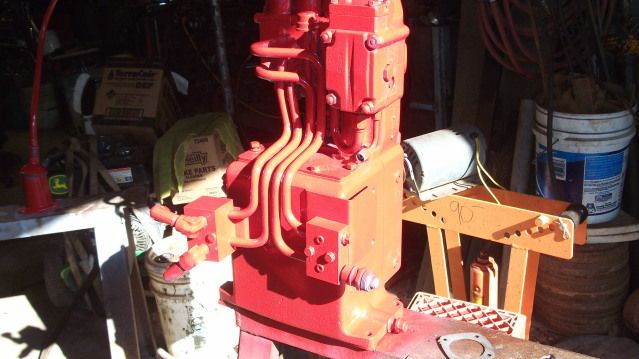 Hydraulic reservoir and control valves. Sorry the picture cut off the top showing the valve handles. This is one of the pieces I had to help him move.
This cotton-pickers gotta weigh in at a hundred pounds plus..we were just a grunting and wobbling all over the place moving this without scratching it up!!!
Can't see the shifting lever too good, but you can sure see the other side of that boat anchor of a hydraulic reservoir !!!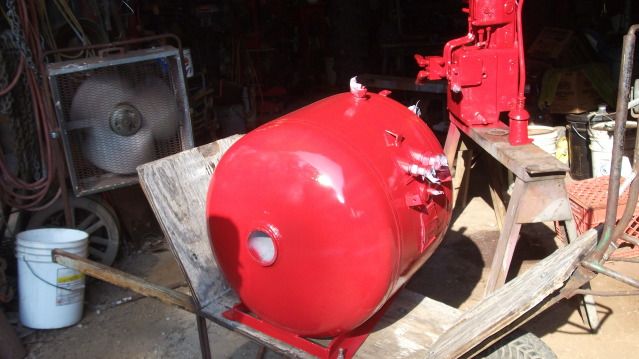 I told him we have a guy on the forum (Dave2n) that could cut this propane tank apart and make a beautiful fire pit, but for some reason, he did NOT take
kindly to that suggestion...I think he'd a run me off if I hadn't stopped by to give him a hand !!!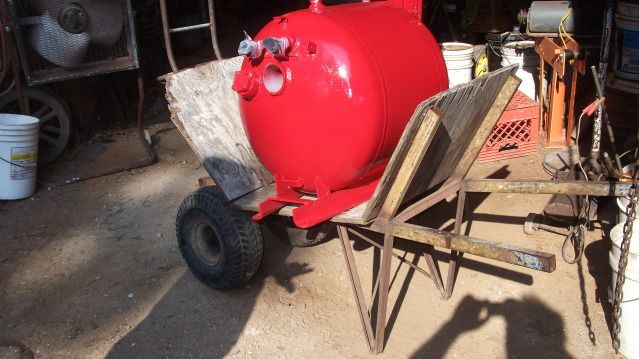 That huge tank sits lengthwise to the tractor and really is gonna be the focal point at first glance. Interesting sidebar is the handy dandy two wheeled wood
hauling cart he uses to move wood back to the wood furnace with... quite an innovative individual, he is for sure. I think he got all the good looks AND brains !!
I know this is the Farmall-International forum...and I KNOW some of you are gonna want to hang me by the thumbs but I can't IMAGINE me working on a Farmall when there is a PERFECTLY GOOD MASSEY needing some attention... :lol: :lol: :lol: Well, maybe I'm kidding just a little...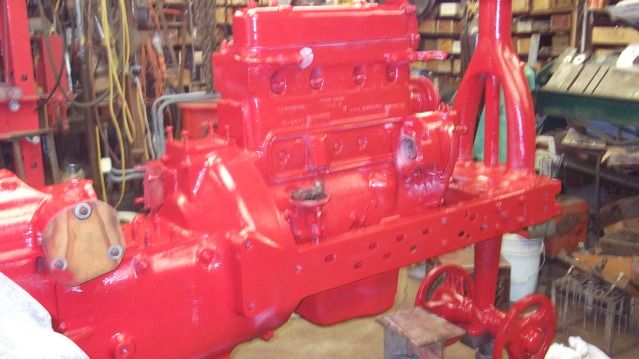 It looks a little bit different now that its all red.
A shot from the other side...
The Ensign propane carb is looking good, and.....it passes propane just as good as it looks too !!
All the rear end parts, pto, torque amplifier, clutch and all the rest have been gone through, new seals, bearings, etc etc prior to assembly and paint.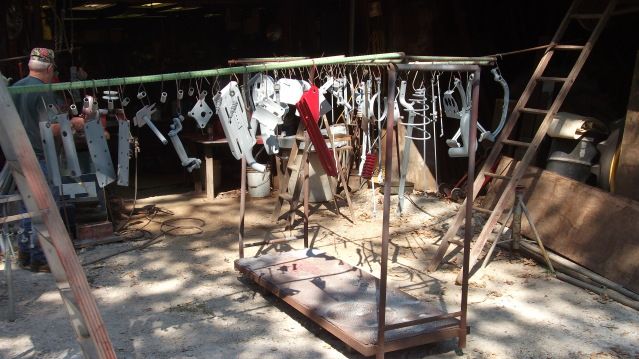 He used electrolysis to remove the rust from all these little parts...now hanging here primered waiting for their red paint job. Today, it's happening.
Parts, parts and more parts. Good thing he's got a good memory.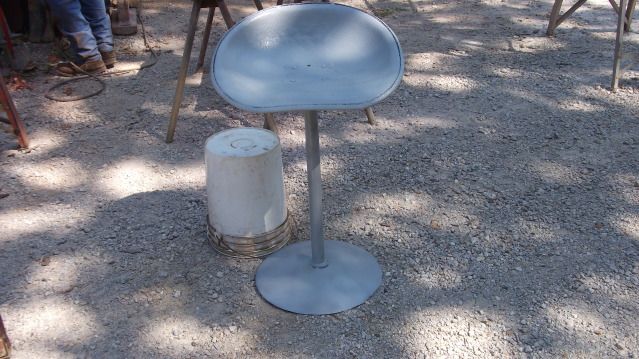 ...Coming up in the world now that he's got his Propane 400 on the path to recovery, he was wanting a suitable place to sit, so how's this for a hi-chair ??