Discussion Starter
·
#1
·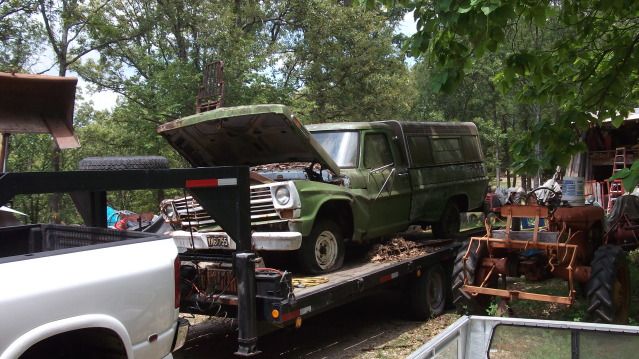 My neighbor lady, 80-ish, has been asking me to help her clean up a bit...here is a shot or two of some stuff going, going, some already gone ...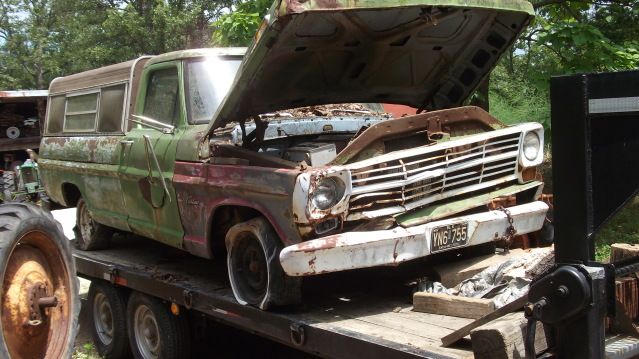 This old '68 has a 302 and a 3 speed which I promptly pulled out and put in storage alongside some 350 chevys and 460 fords etc...
Camper came off to go into the aluminum pile after disassembling...cab and bed are filled with debris too !!!
I remember when her husband parked it in '83 or '84... he'd blown a rear wheel cylinder out and had laid under it with a pair of vice grips and squeezed the brake line closed and continued to drive it for months, until one day it just wouldn't stop....Hmmmmmm. At that time the 302 sounded pretty good with the rusted out muffler.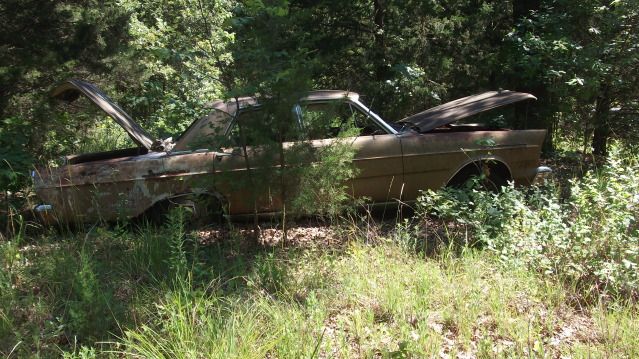 This '65 Galaxie 500 was driven to this spot and parked in the early '70's, not a thing wrong with it, now however, time and grandkids with a .22 have taken their toll.
289 automatic, but it is trash now. There is some surprisingly good fenders and chrome though. Even three hub caps.
Note the spacious engine compartment, I could lay in there and take a nap, but there's been some occupation by mice for some time...
Took the air tank and shot the tires full and 3 outta 4 held up just fine.
The trunk is full of disassembled engines, couple ford blocks, six banger chevy heads, tons of manifolds and misc parts and pieces.
Sweet interior, just a little rough. Somehow the radiator ended up in the front seat. Already hauled off an old Mazda and an Olds Delta 88. She is gonna enjoy the windfall of cash coming her way for sure !!! If no one wants the Galaxie it has a date with the crusher, and I have a fellow on the way this week. I hate to see it go, but the county is really clamping down on this kinda stuff, threatening horrific fines for non compliance. More pics coming if you want 'em.
I snuck back in real quick and put up the Maxda pic...by the way, it's halfway to China by now.