Discussion Starter
·
#1
·
Sometimes something other than a tractor has to have a little work done and this time its an all original '77 or '78 Suzuki GS 550.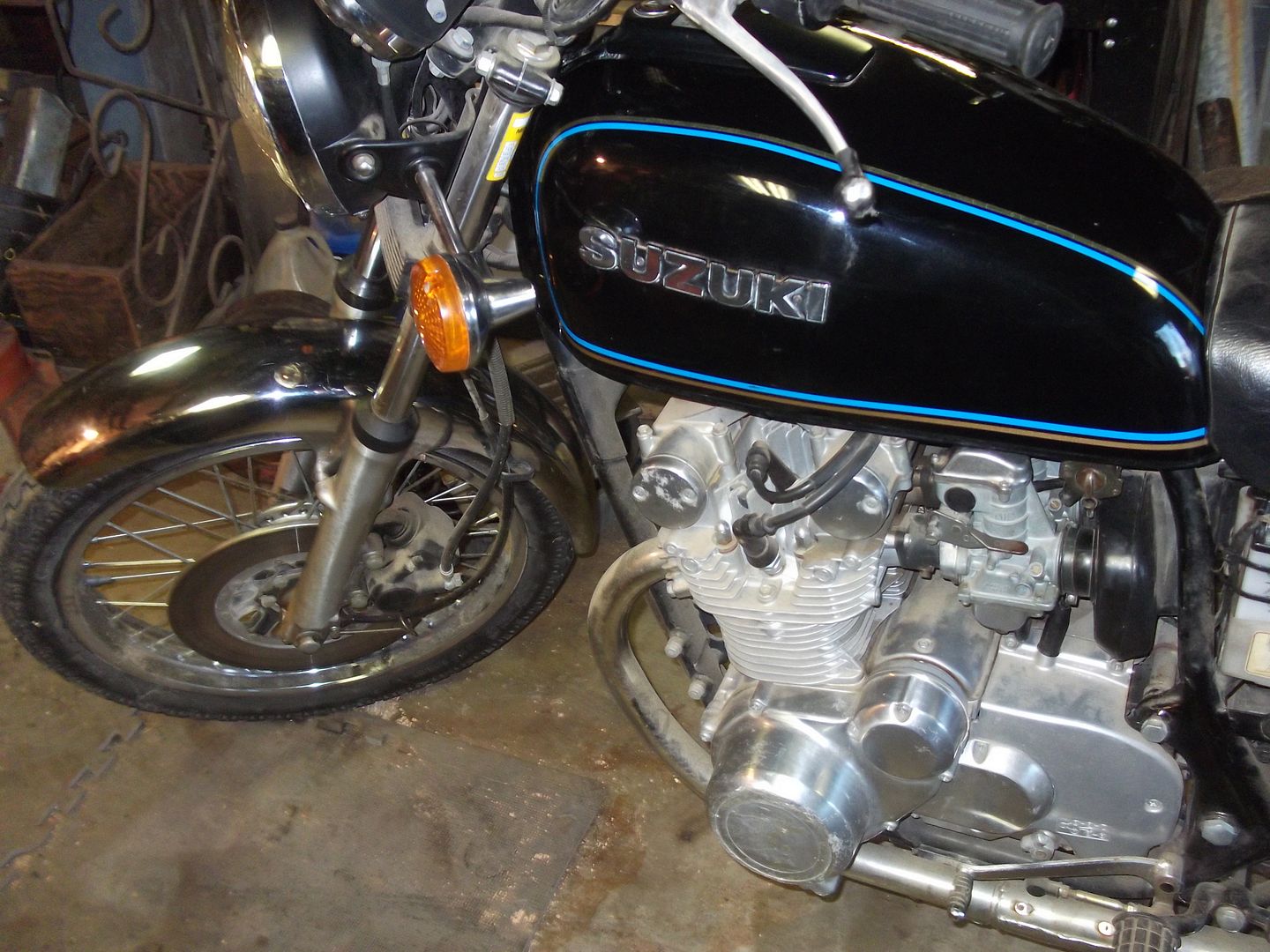 I'd picked this up from a local Doctor when he was at the service desk of the local Suzuki dealer asking the cost of repair as it hadn't run in a long time. The estimate was waaaaay over what he wanted to spend, so I struck a deal on the parking lot. I put my son on this particular repair back in '06 and gave it to my son in law for his birthday in '07.
After riding it for three seasons, it developed an issue with the rectifier, so it sat in his workshop for the last 3 years until this weekend. Needing space for a few more woodworking tools and unable to ride for a while, he asked if I'd want it back. Well, heck yeah I'd take it back !!! Pulling the tank and the bank of carbs showed us what E-85 ethanol blend does to old machines. What the heck, I needed something different to work on last Friday anyway !!!!
Pretty much the same thing as a tractor, (except a little different) all you gotta do is keep track of the parts and everything will work out just fine.
Ethanol, having the propensity for drawing moisture caused all the oxidation inside the bowls and main jet castings. Then the evaporating fuel left the typical gummy black and brown varnish in and around virtually all the jets and passages just like on tractors, except there's 4 of them (carbs) on one motorcycle.
Carbs back on, new battery in and charged up, fresh gas in the tank and a lot of tickling on the choke whilst kicking the kickstarter got it sputtering along a bit. Within a few minutes, all four banks settled down and began purring at idle, pulling strong all the way to 8500 rpm's without hesitation. Now all that's left is to balance all four carbs with the mercury filled synchronizer, which is not a task for the ham fisted. Whoops, same picture. Sorry fellas.
Doggone it, this was going to show 12xxx actual miles, but the glare got in the way....bummer. Anyway, sitting on the centerstand, I ran through all six speeds up to 8,500 rpms which should be well over 100 mph without even leaving the shop !!!! Man, I can't wait for warm weather now....Thanks Mike, I'll give it a good home.