Discussion Starter
·
#1
·
Remember the days when you could get a couple of friends together on a Saturday morning and yank a motor out, put another in and test drive it on the way to get a cheesebuger for lunch? Well that was before the 97 Camaro RS. I know balance and handling are a good thing, but a motor that sits 2/3 the way under the front cowl are not when you have to work on them.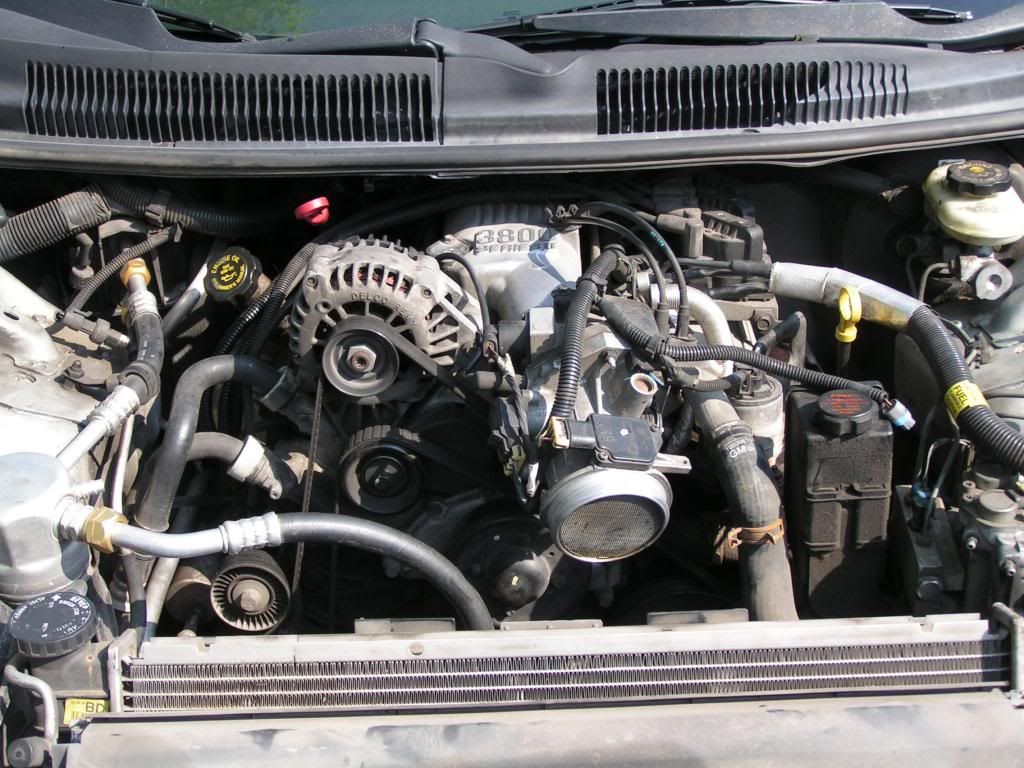 These things were built to come out the bottom and with a lift . Since we didn't have one of those laying around here's how we did it. First get the back end high enough off the ground to be able to pivot without hitting the ground.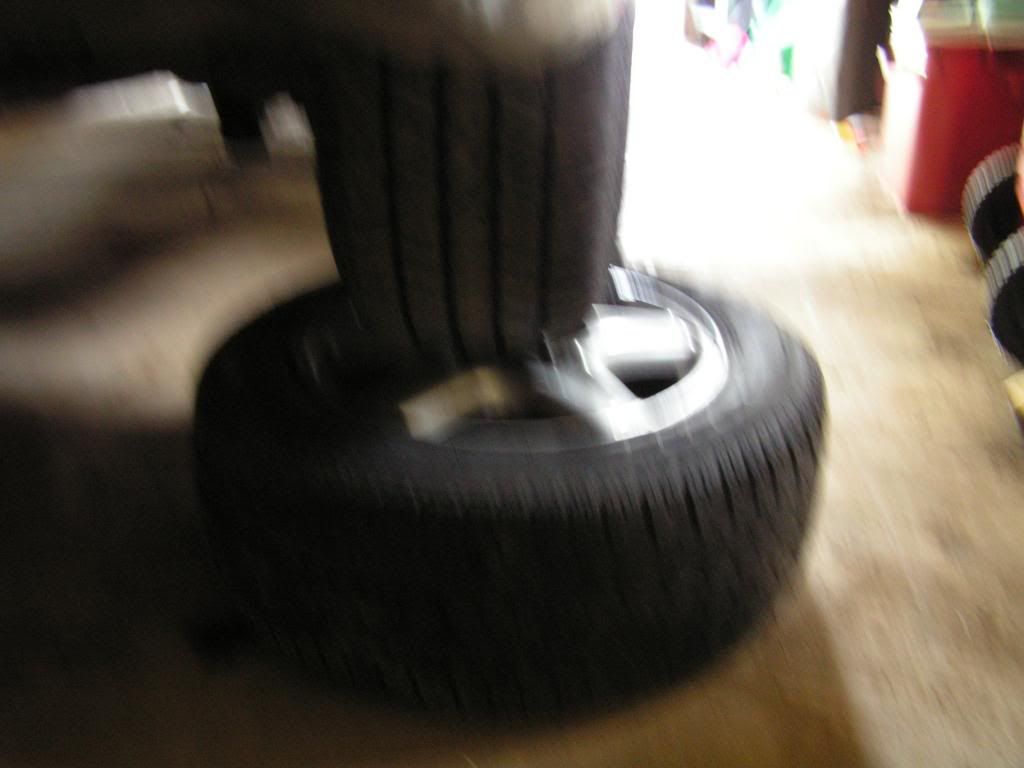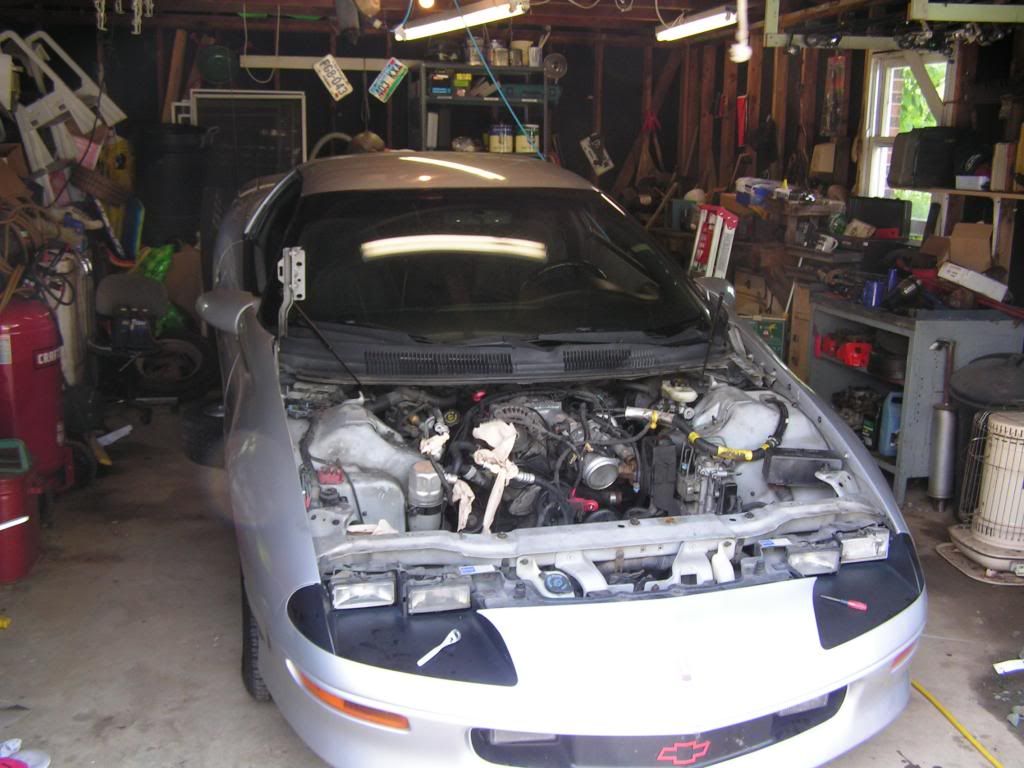 After draining all the fluids up your arms and mopping them up with your hair and pulling the radiator, find the person who started this project and let them start taking off the 5006 wires a motor needs to run now. :shock: :lol: :lol: :lol: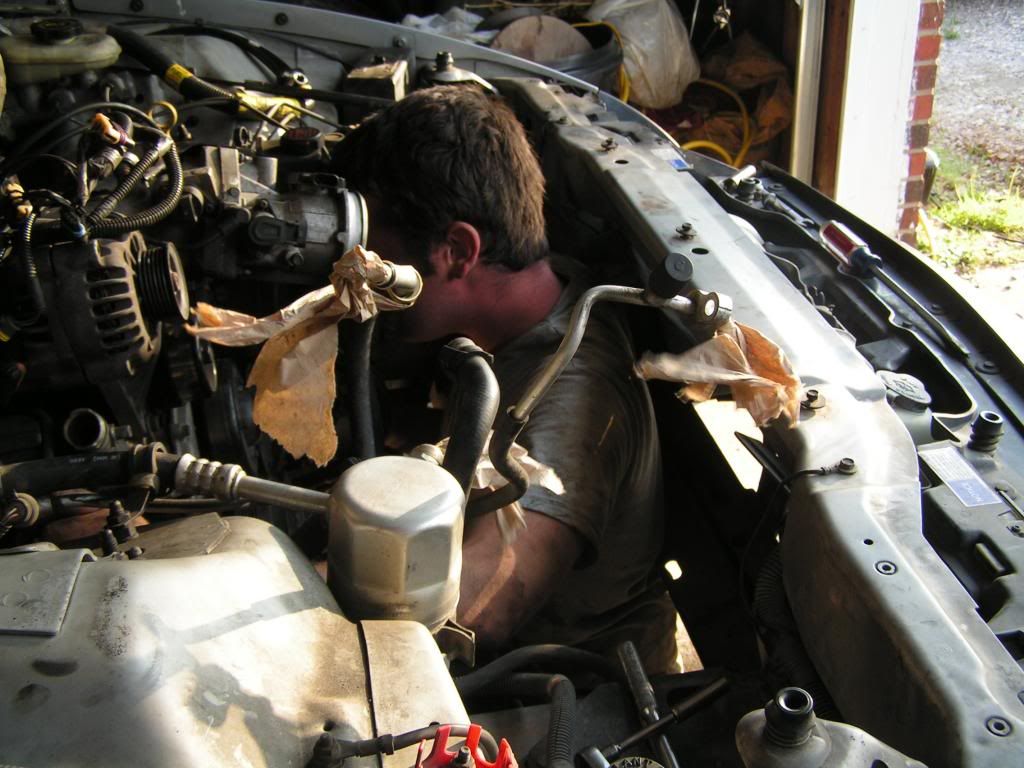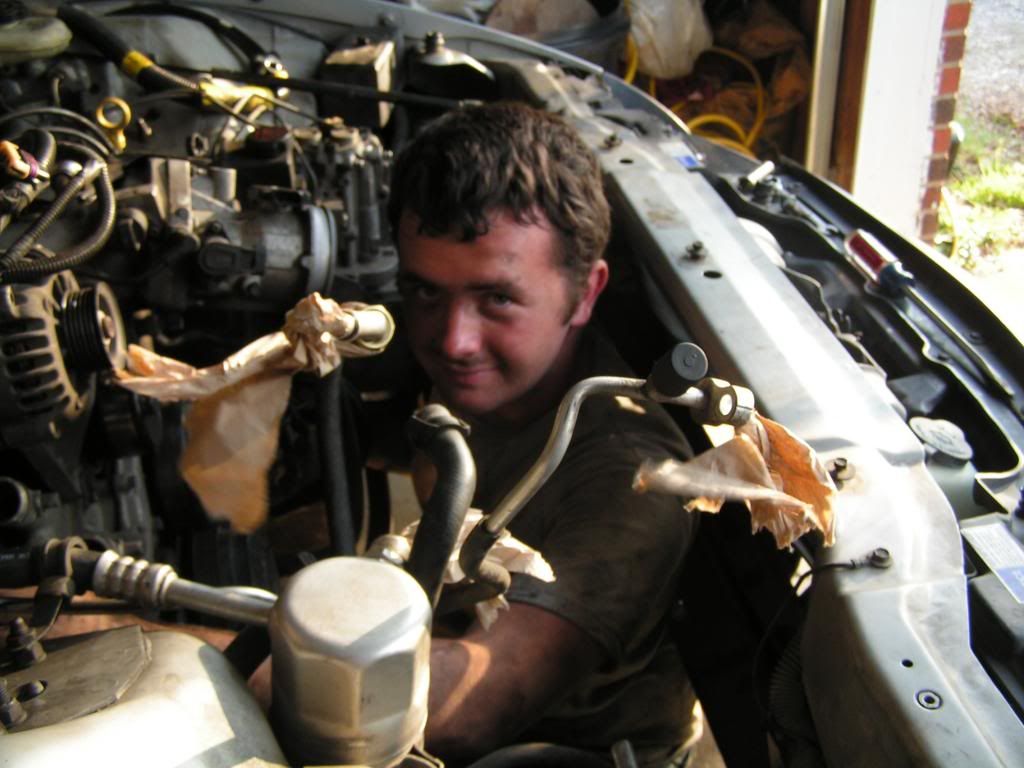 Undo the top strut bolts and you're ready to go. Here's the part where the lift is nice, but not having one and wanting to be able to go slow with the lift, we put the boom on the tractor, hooked a chain hoist to the boom, chained to the body and up it went. Another thing I will add is Chevrolet made no provisions to hook a chain anywhere to these bodies.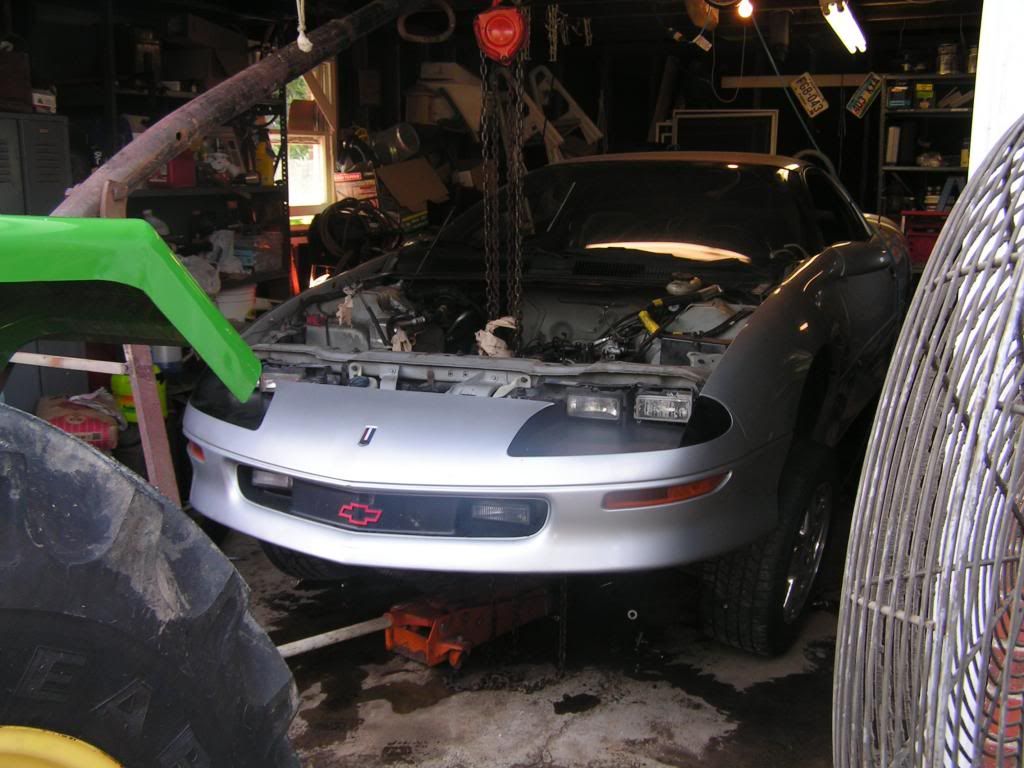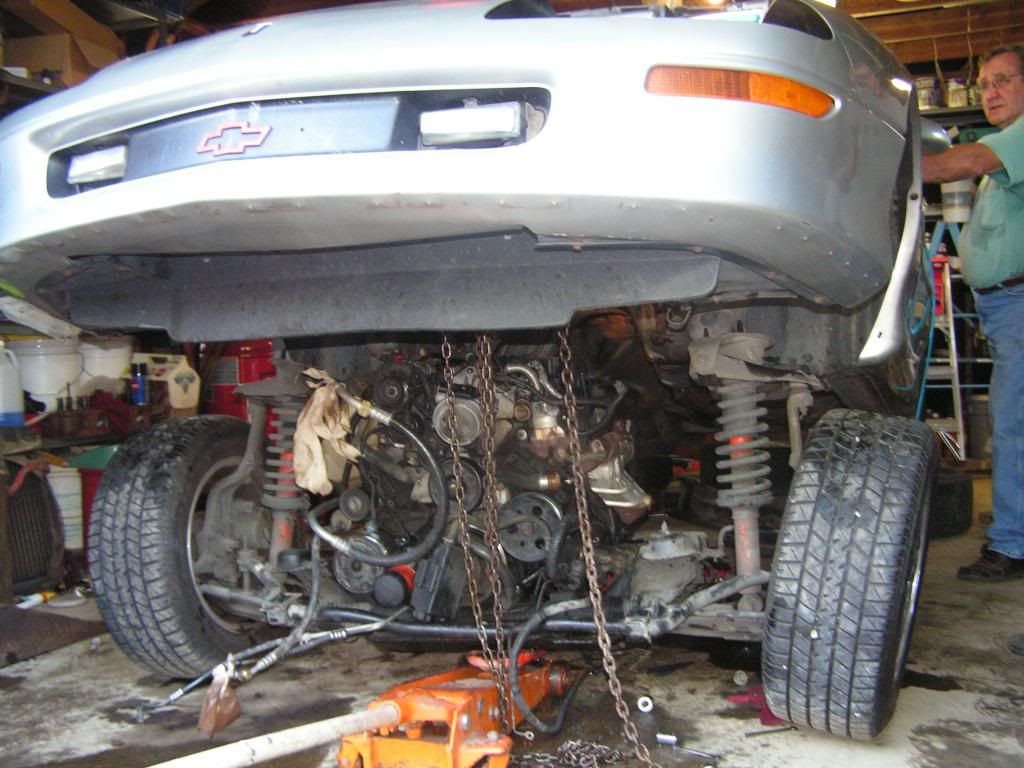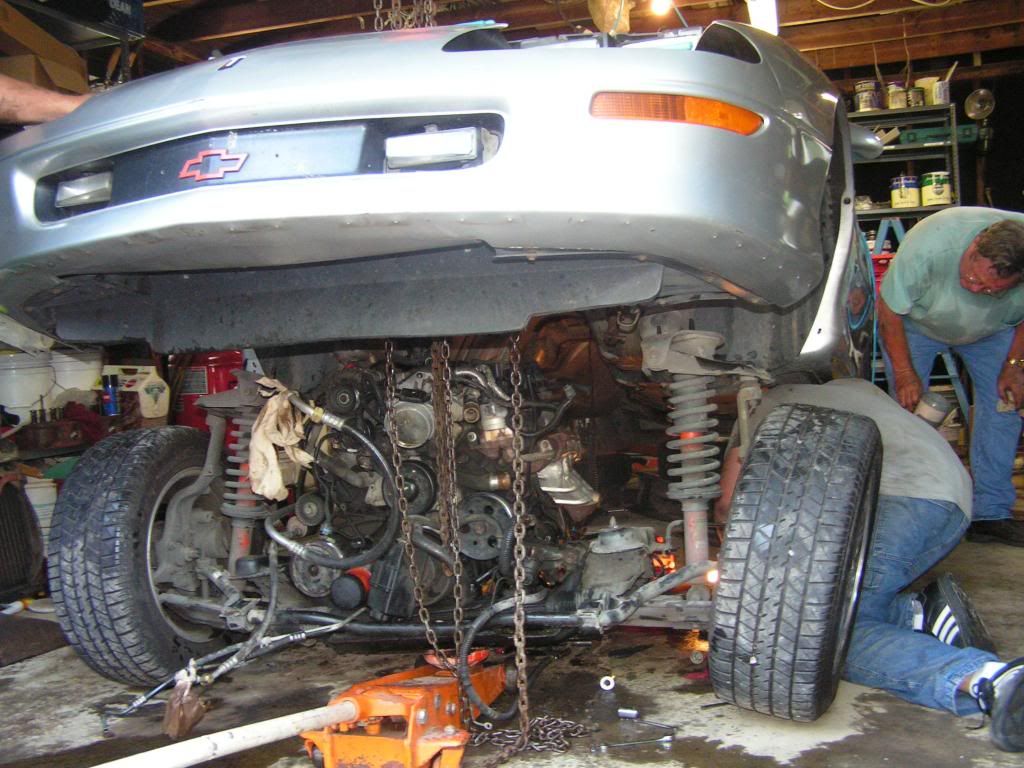 Last couple of wires (that no hands could get to) and you're ready to pull out with one jack under the motor and one under the transmission.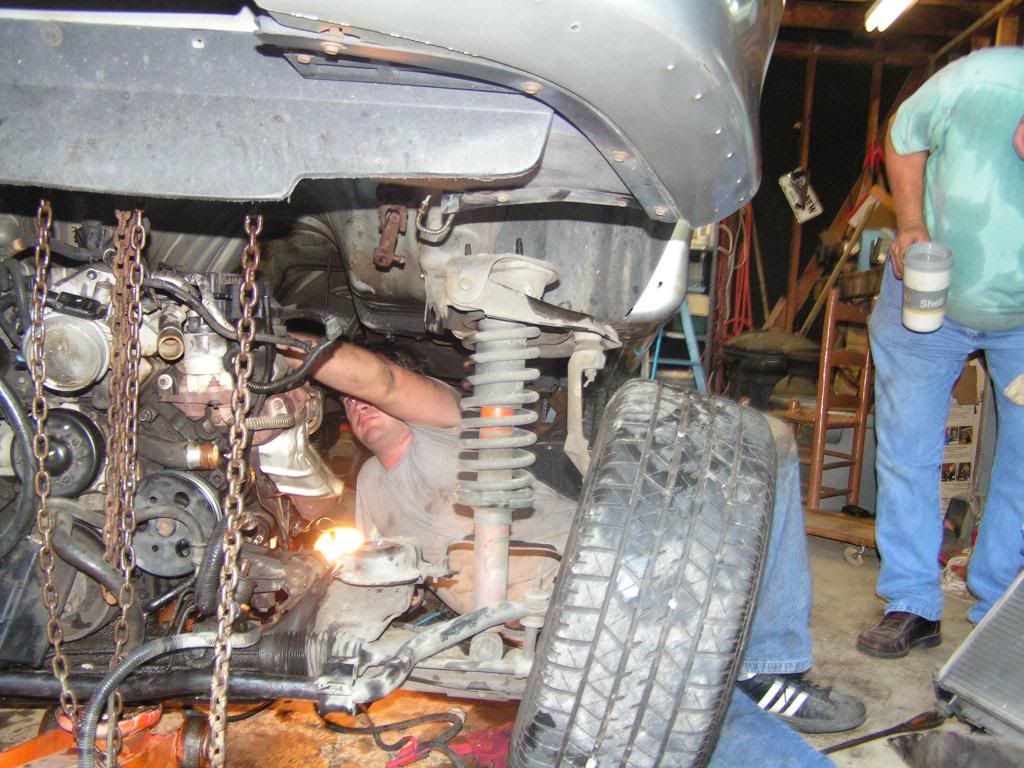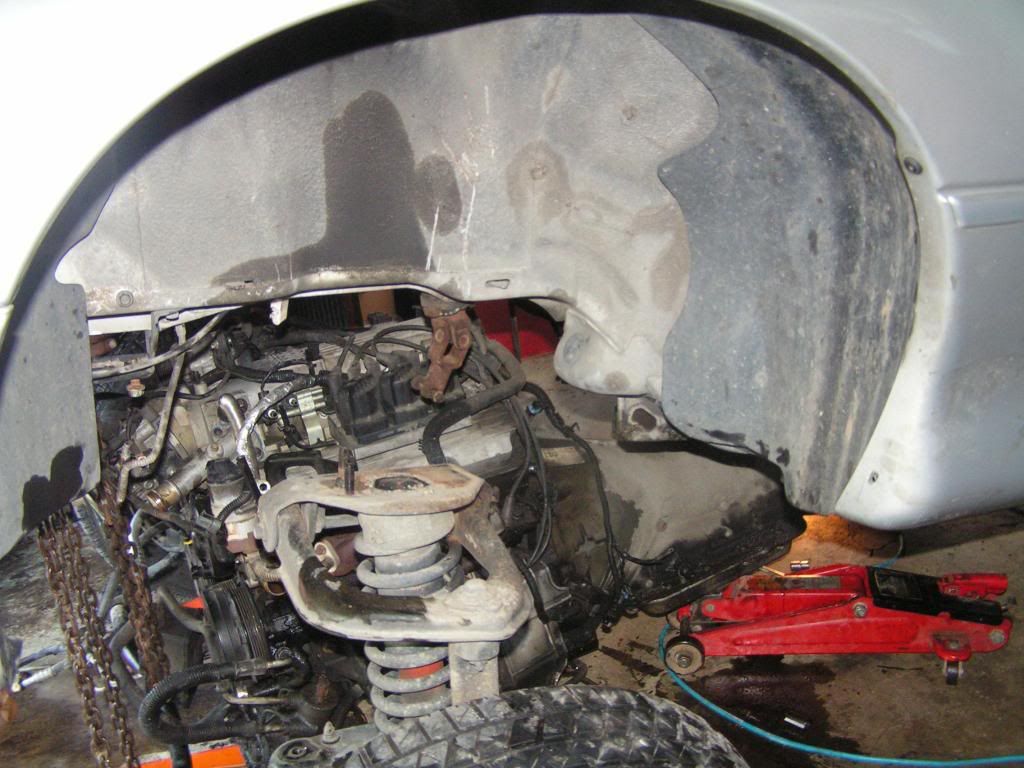 Here is where Melinda came out with some cold drinks and said " It will never run again." :shock: :shock: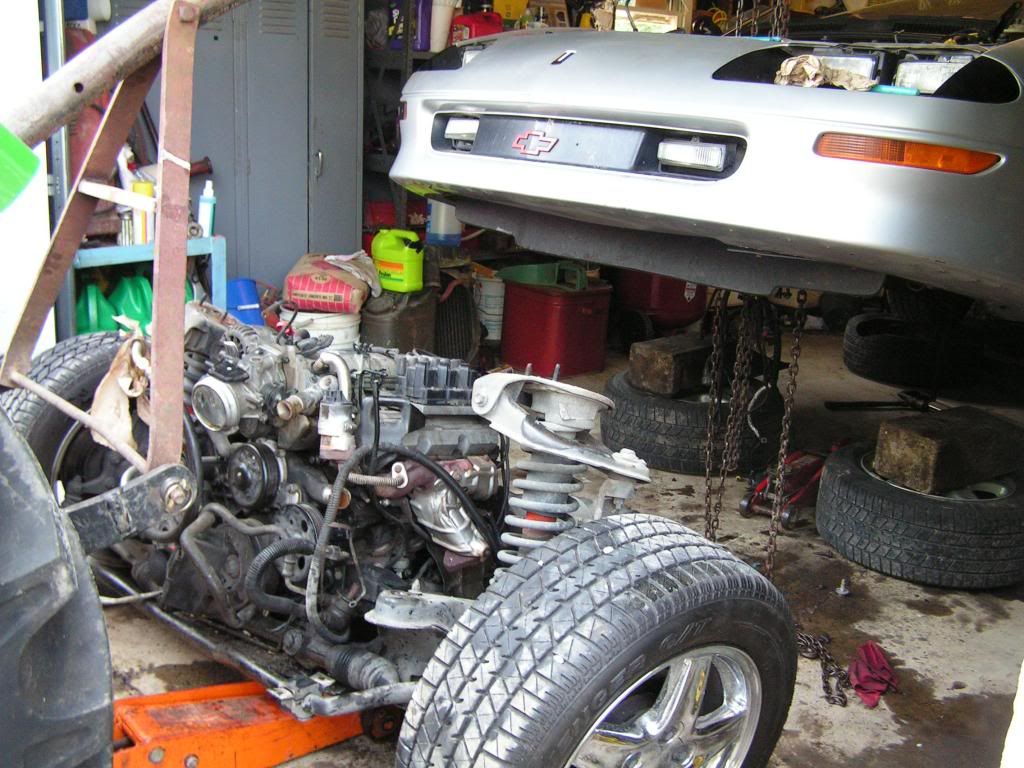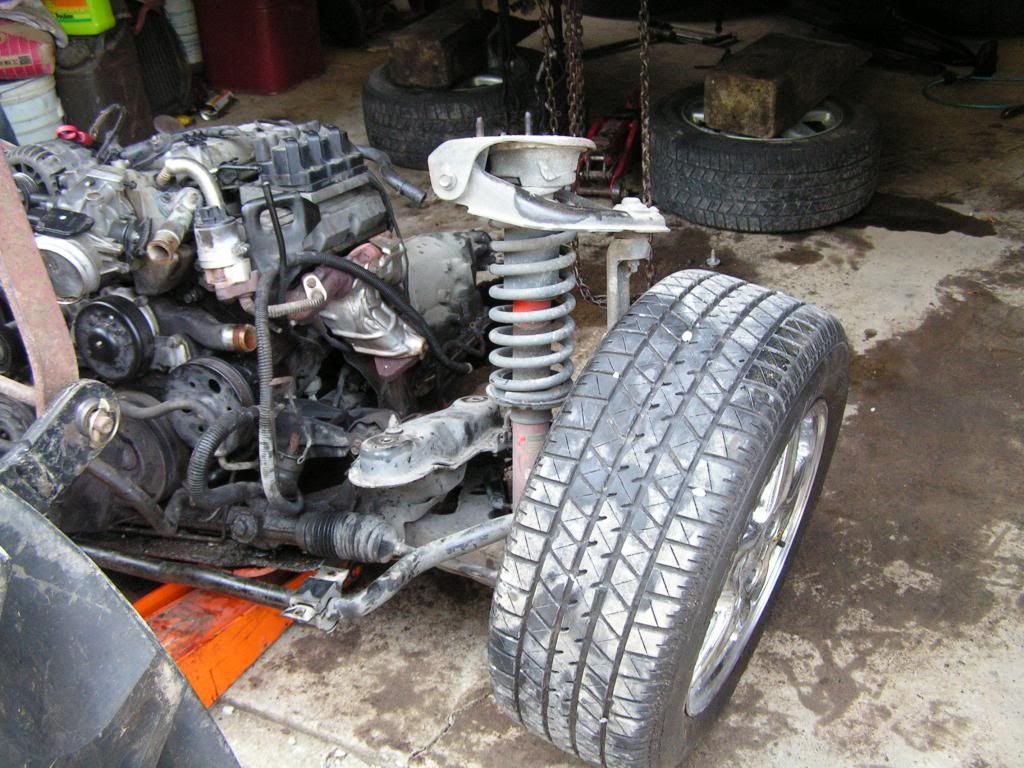 Set the body back on some blocks and take a break.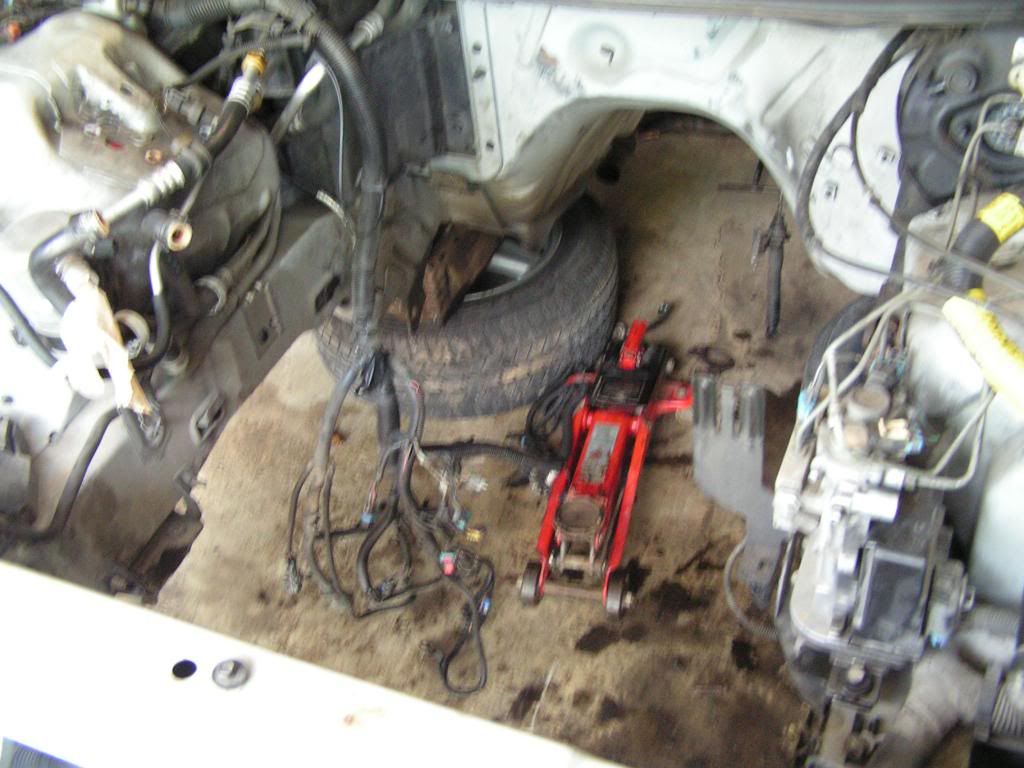 Nothing to it after that, and a good time to clean everything up.
Wasn't joking about the 5006 wires and hook up, or at least it seemed like it. Luckily we just happened to have a motor and trans out of an identical silver 97 RS laying around with 65,000 miles on it from three years earlier...which is where this project really started I guess, but somehow after leaving the road at 105... through a telephone pole... over a concrete culvert and cleaning out 200 feet of creek bank... it just didn't drive as good. Hence the earlier remark about the person responsible for this project.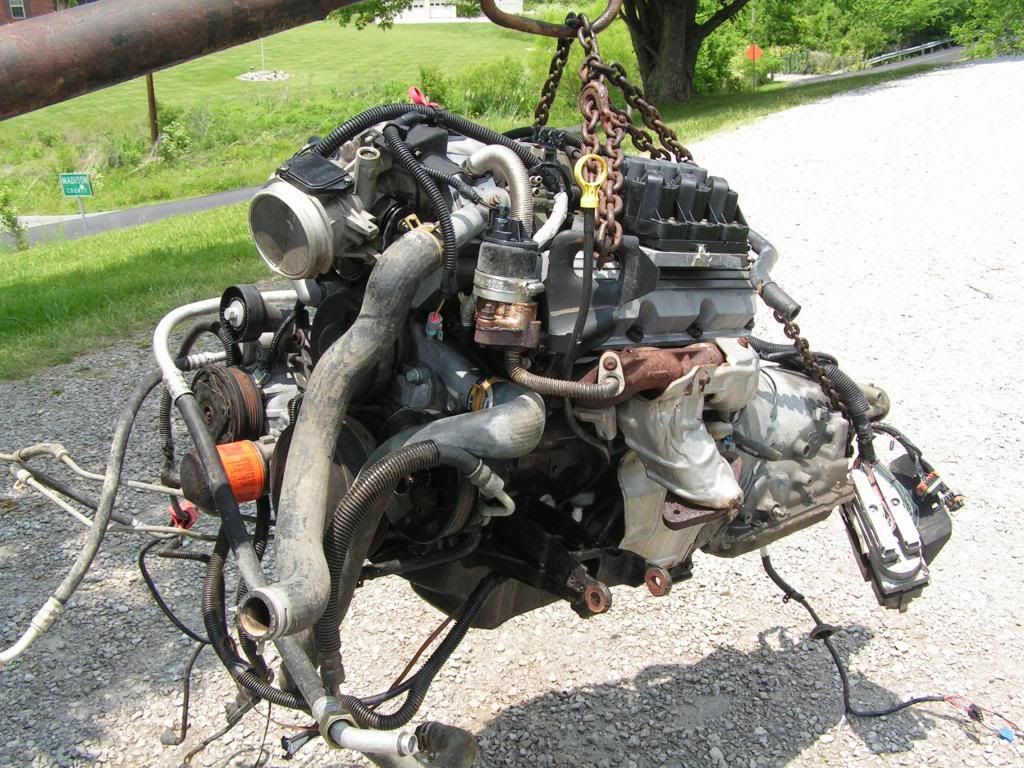 The only thing aggravating about going back together was the body comes down at a angle, so a good pry bar is handy for lining up the frame bolts.
The last two pics are of the most important aspects of the job...one is the technical adviser to remind you of the Camaro you had... and the last of a person just too old for this stuff anymore.