Discussion Starter
·
#1
·
A little while back my much older brother decided he needed a larger overhead beam inside his shop so much heavier projects could be lifted....like maybe a 747 or something apparently. (I'm thinking it needed beefing up just to hold the additional weight of this snatch block.) There was a problem with the taller, wider, thicker, heavier beam though....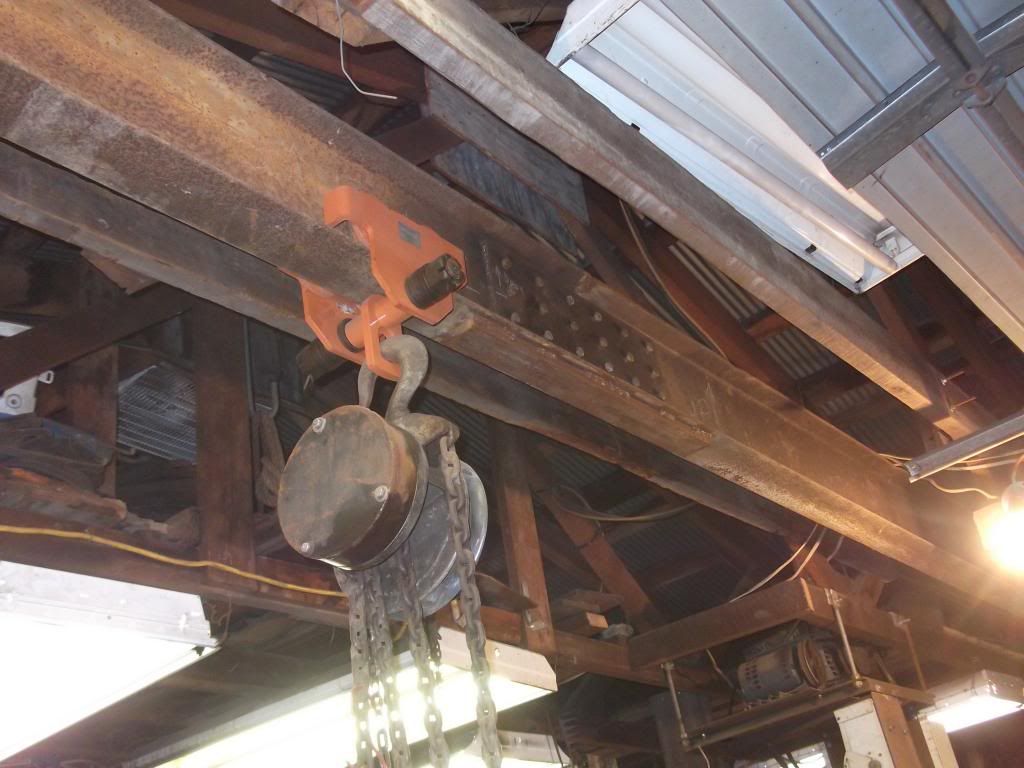 ...problem was, in the size of beam he wanted to use in addition to the above descriptive terms....it was SHORTER too !! Being an eclectic collector of all things discarded, digging in the iron pile netted another short one long enough to make the stretch if the two were added together. Now there IS a right way to make an I-beam joint and then there is the right-way-PLUS....The "plus" being the addition of "failure-proof" methods to make sure something doesn't come crashing down on your head.
To weld a beam together, it is not suggested to just merely "butt weld" the joint...a fellow is supposed to notch each joining end in a "Z" shape (for lack of a better description). Cut the top flange, drop straight down to 1/2 the height in the webbing, cut horizontally a distance and then straight down again to the bottom flange. This gives a much stronger joint. I believe there is a specific length of the offset in the joint for the respective beam height....
Anyway on to the "PLUS" portion. I forgot to measure this beam but it is at least a 10" and maybe even a 12" beam. Well in addition to the accepted weld joint these 1/2" plates were added on each side attached with (18) 5/8" grade 8 bolts and lock washers. Then for good measure (just in case a 747 fuselage ever comes in the shop) he added another 1/2" plate spanning the joint across the bottom. Think it'll hold up to the stresses ???? lololol
So there you have it...another afternoon project to make shop work a little easier in my much older brothers shop....after all he IS getting older every day !!!!
(On a side note, hidden in one of the pictures is glance at a home made 3 phase rotary converter being used to run a 3 phase rotary welder.....but THAT'S another story)