Discussion Starter
·
#1
·
Ok I may have tricked you a little. But here are some shots of the new WC! This arrived in the mail a week or so ago from good friend Todd in Wisconsin. Story has it that he and Nancy were cleaning the basement and found this orange tractor that did not match the rest of his collection of model tractors. I was so tickled to get this. I was looking at one of these in full size last summer at the tractor show and it is what pushed me over the edge to get the WD of my dads. Thanks Todd!
The tractor is setting on a puzzle of a old sugar-house that Cheryl and I put together last month.
Nice tractor to add to the collection. I have a calendar picture of one of these in the sugar house too. Now where to display these?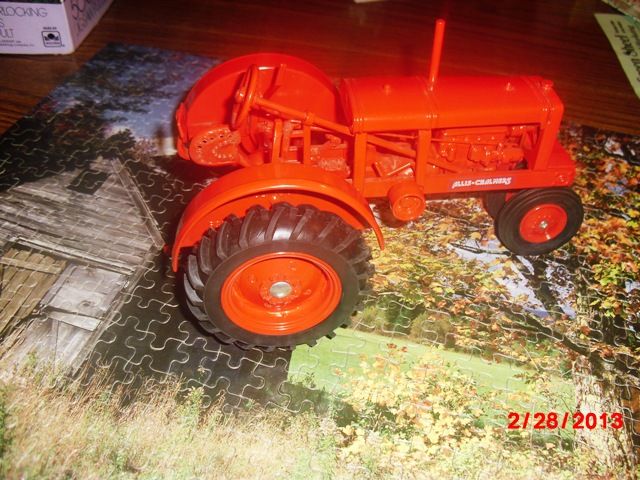 I will try to post some pictures of the other tractor models that I have too. I don't have many, maybe 5 or 6. I like the 16th scale Ertl Precision ones. Would like to find a Jubilee, If anyone has one for sale let me know. I did find one on line @ $225 looks like the right one. Humm! Also another for half price that does not look like quite the same quality.
Regards,
Chris