Discussion Starter
•
#1
•
Well, my wife and I made it up to the farm yesterday to gather some pears for Pear Butter (like apple butter but with pears) and got some nice pictures. This particular tree has been on this farm as long as anybody can remember, and has a rich history with our family. In years past we have found marbles in the ground underneath it where children played in the shade when the old house set nearby (1860's the farm was first settled by the first freed slave in Kentucky to purchase property and wed, during the Civil War... did a research paper on this man while in College.) This tree is unusual in that it is hollow, and has been my entire life. What I mean by that is when you walk up and look at the tree, it's completely hollowed out in the main trunk... I don't question what keeps it alive, I just enjoy the pears every year. We have never pruned it or sprayed it for fear of killing it... so it's about as natural as it gets.
We had to fight with this lady before we could get in and pick them... she was somewhat preturbed by us.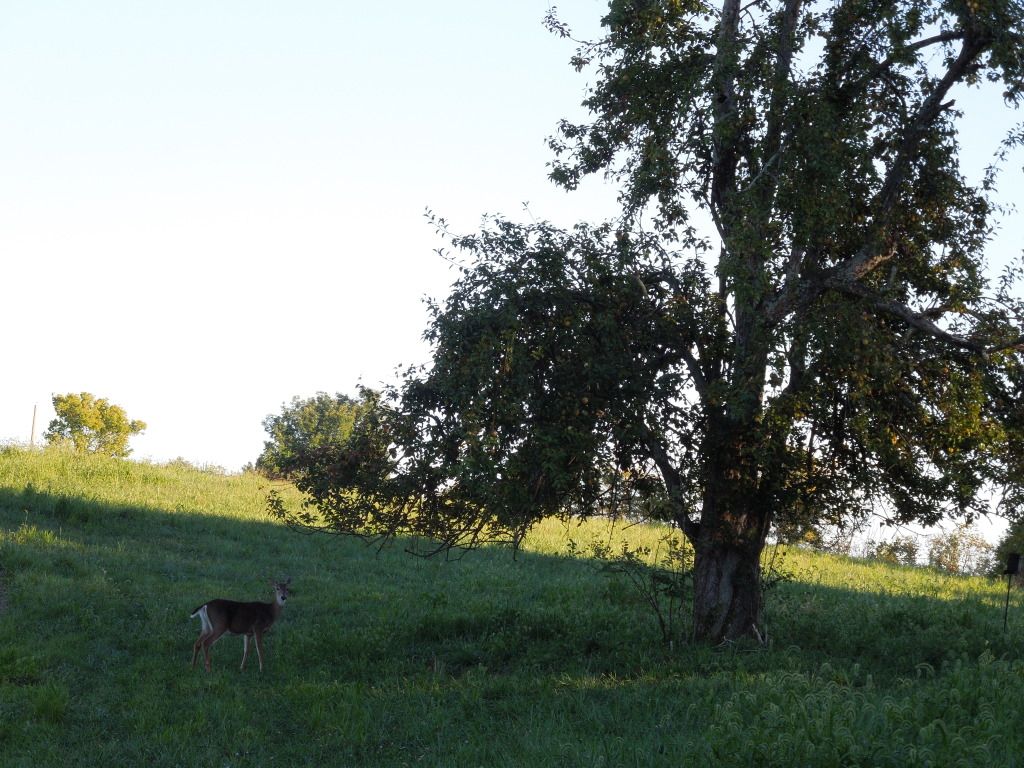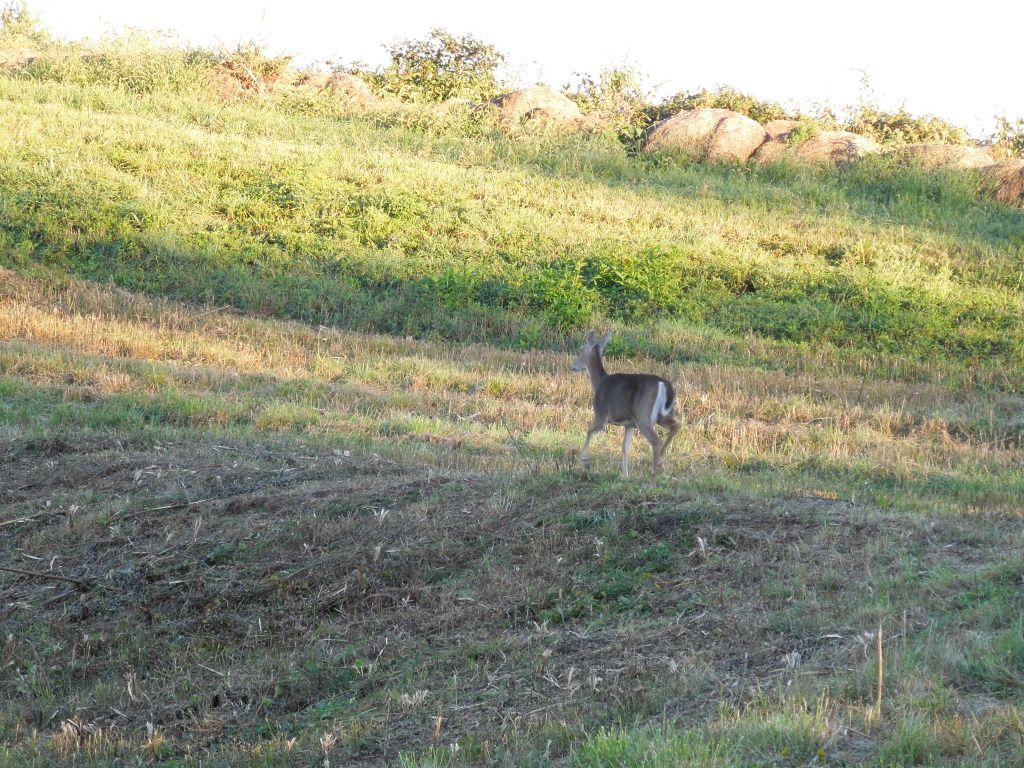 My lovely wife, Kayla, utilizing her light weight combined with Dad's "Farm - Tahoe" enabled her to gather pears pretty quick, while only being 5 feet tall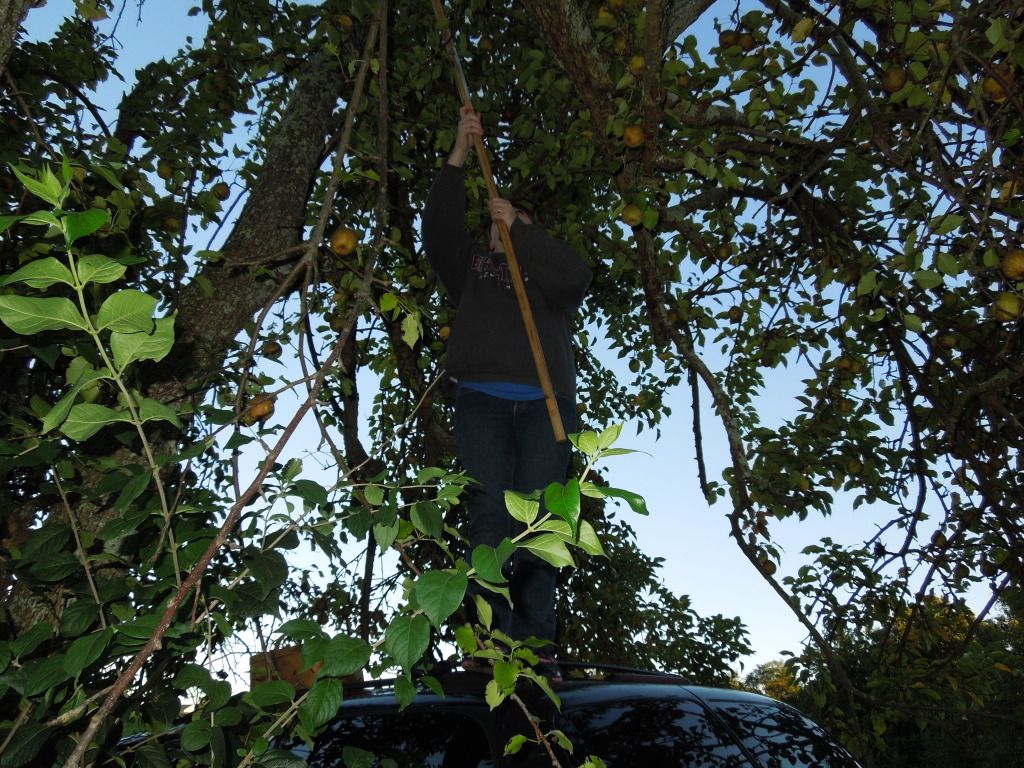 She caught a couple of me doing the "ground work." The picker is a handy little tool - it may not be fast, but it gets the job done.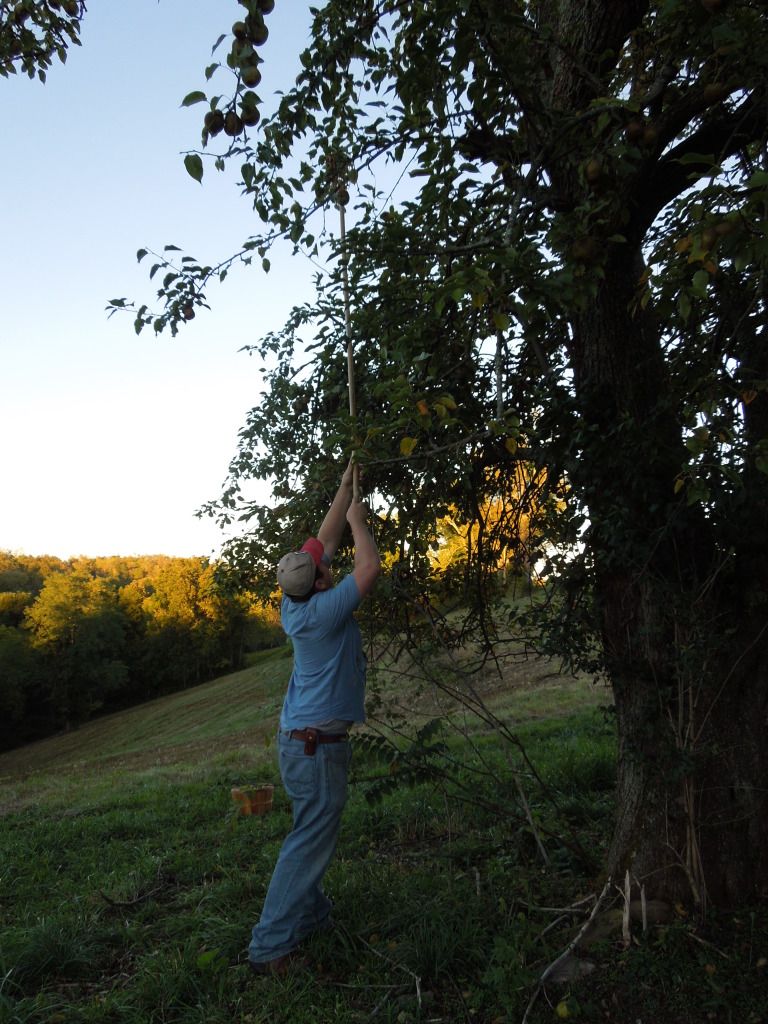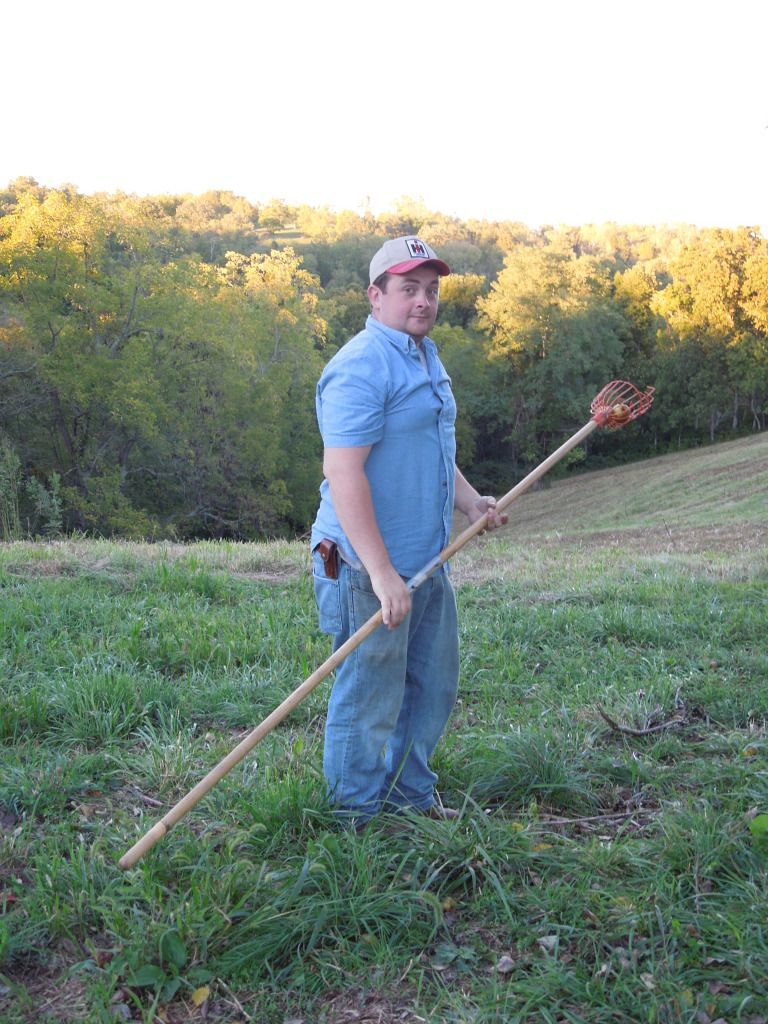 We stopped at a bushel + a peck basket last night, it will be plenty to keep us busy today peeling and cooking. There are plenty more left, and we'll probably make it back in a few weeks to collect again. The pears this year, while numerous, were stunted by our dry spell. This is the smallest that I have ever seen them come in - but they still taste the best
. The variety as far as I can tell is called an "Old Time Winter Pear" from what I can gather talking to some older people around. It keeps exceptionally well and actually ripens better on the tree as opposed to off of the tree "wrapped" like the D'Anjou and Bartlett varieties.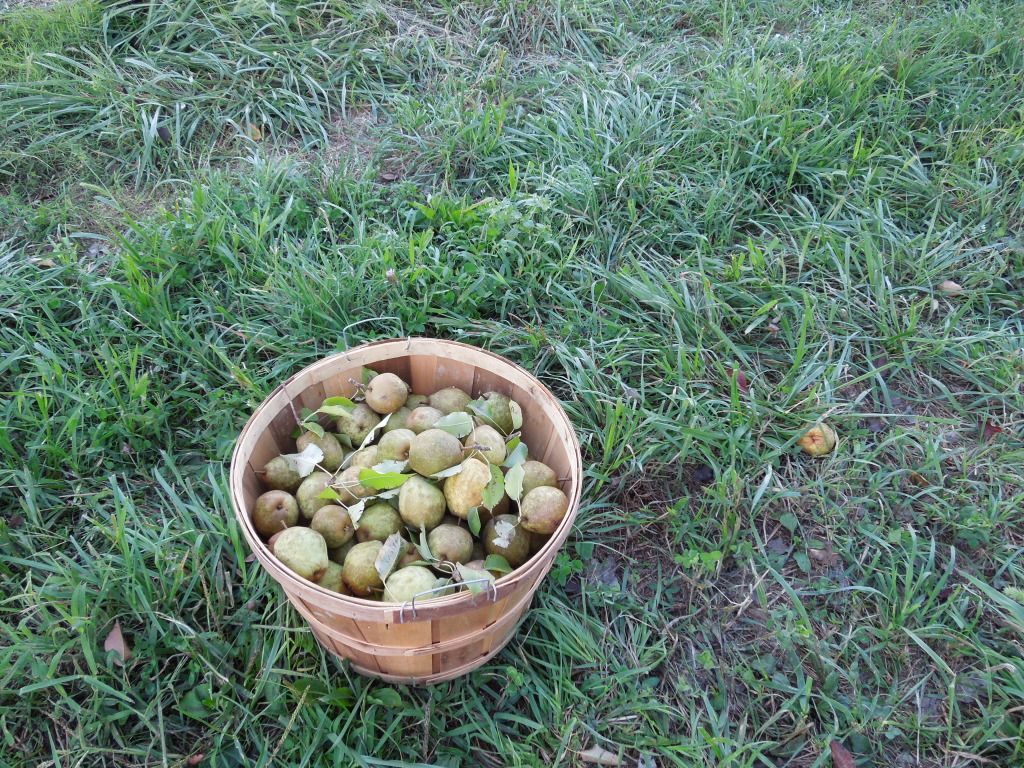 And a picture of the tree with me (6'0 tall) standing with it.
We left from the field with our pears back to the house/barn to put everything up and Kayla snagged a few more pictures...
The fist "big tractor" to hit the farm... the 2150 and my father and grandfather have really put some hours in on the place..
The VAC and the Ford tucked in... they're a bit dirty at the moment but that will change soon!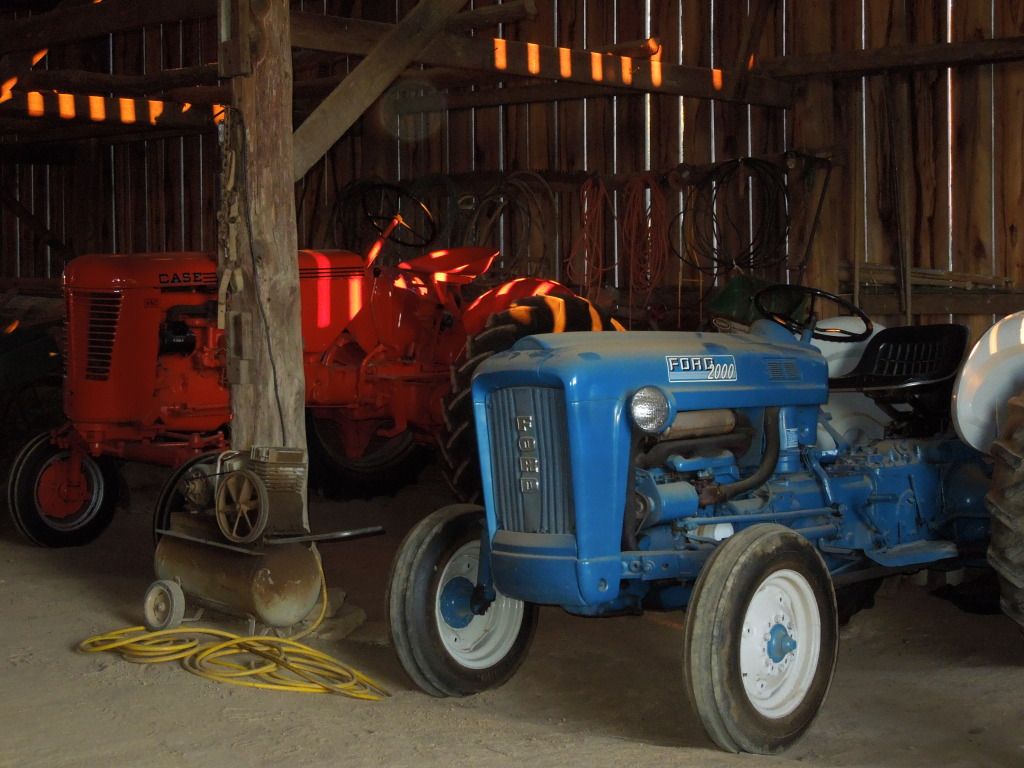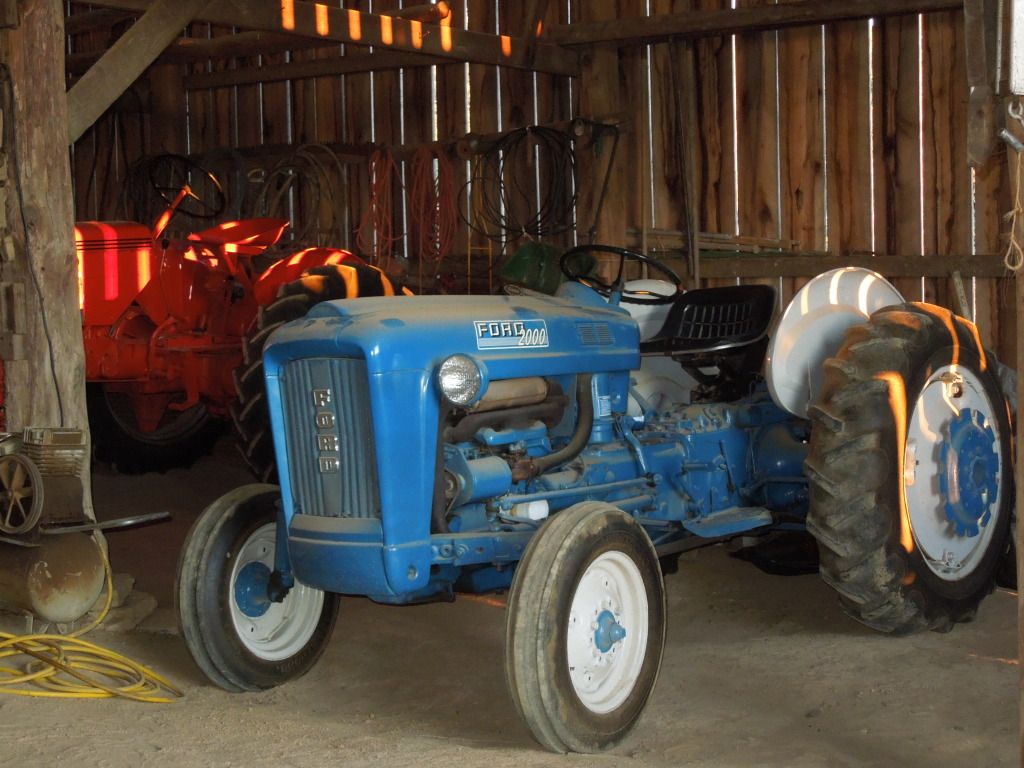 And the newest workhorse... the 5203... it's been giving the 2150 a little rest lately.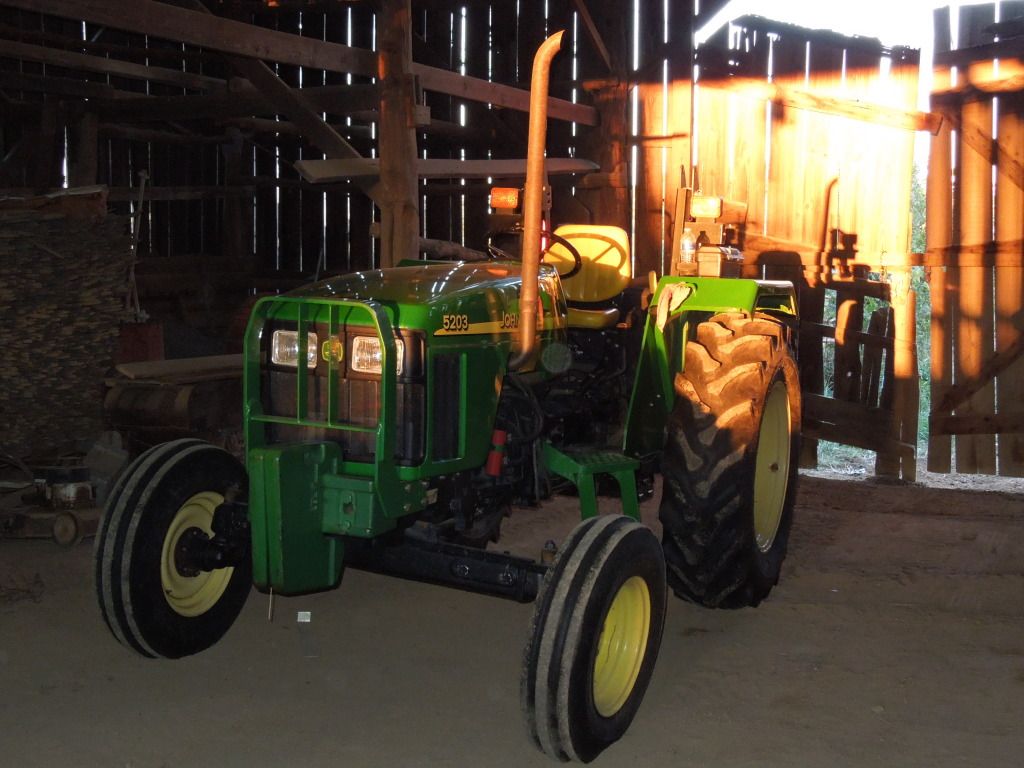 Then of course we had to go feed the two "lard goats" with some "cull" pears + a few more. The big one we bottle raised about 5-6 years ago and the little one with her is her daughter - born back in March. They are a mess, but Kayla and I love them (Dad... not so sure, but he tolerates them.)
And a few onlookers, wondering where their pears were...