Discussion Starter
·
#1
·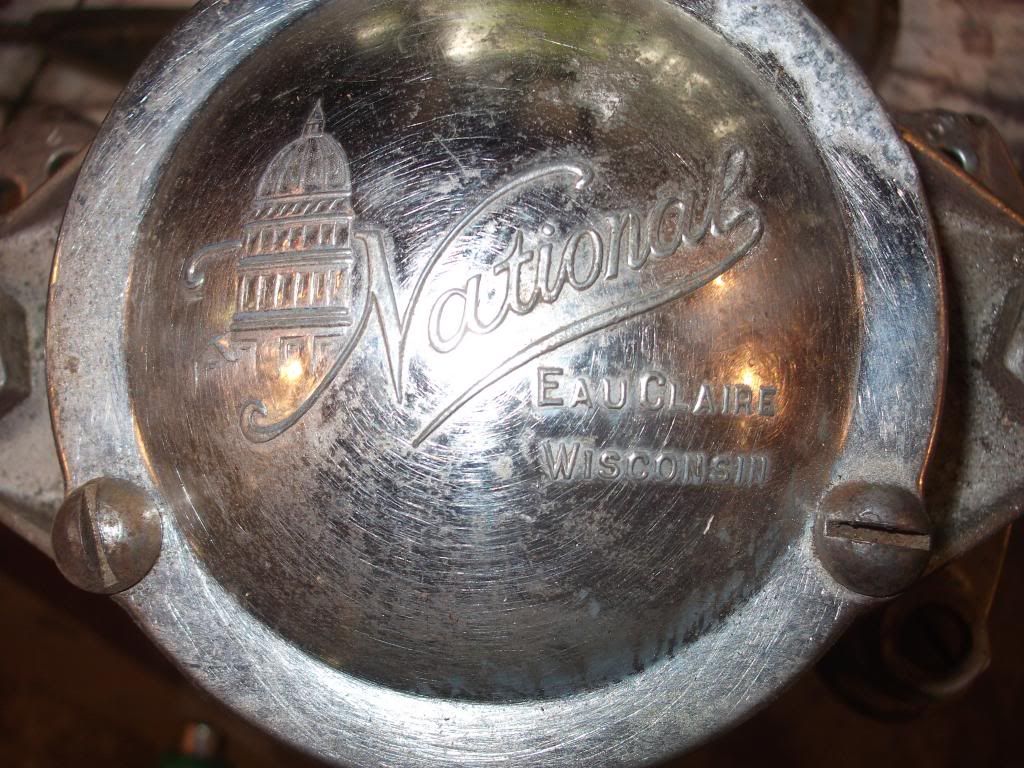 Again, stopping by my much older brothers shop netted yet another item about which I had no clue. He'd found this in storage on the old home place above our tool shed back in the early '80's near the DeLaval glass distribution tubes and and stacks of stamped interior tin paneling. No telling how long is sat there undisturbed.
I thought the pictures were better than what they turned out to be....sorry about that. In the next picture, the two handles pin into these slotted brackets on either side of the ring gear.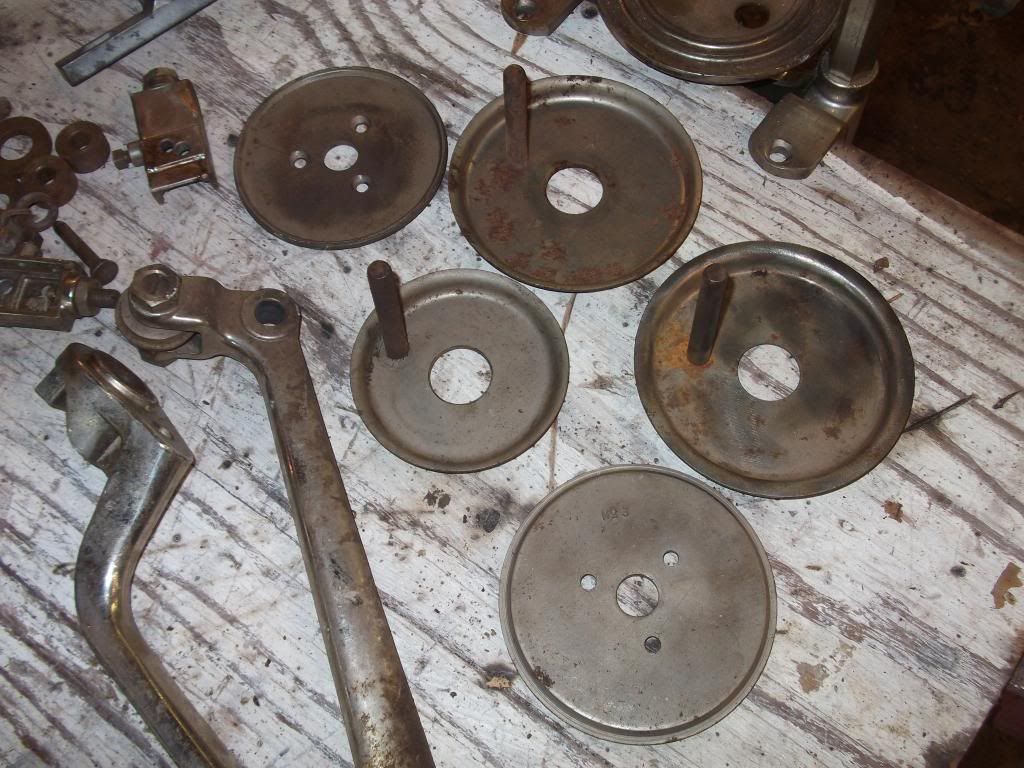 Additional accessories...note all the different sizes. Hmmmm.... just what could this thing be ??? Well he wouldn't tell be either for a long time.
The different sizes noted here indicate a connection to the different sized accessories, but still no clue from the older generation yet !!! But the discerning eye will note the tiny serrations on the part to the left of the numbers indicating a "crimping" action for something or other.
I tried to shoot those serrations up closely but it didn't come out too good...They are just under the ring gear.
Finally spilling the beans (so to speak, and soon to find out appropriately so) he revealed the parts list that we placed between two panes of glass to shoot. A 1935 Automatic Can Sealer !!! The different sized plates were for different sized cans from 2" to 3" in diameter. The correct size plates with the appropriate spacer to adjust the height for short or taller cans were used to align the lids with the serrations, the handles then squeezed together while the crank turned the ring gear resulting in a crimped and sealed can !! Who woulda thunk that is what this thing did !!?? Sure as the dickens not me !!
Reading the parts list description gives a fellow a pretty good idea of how it was supposed to work.
I wish the detail pics came out as clear as the parts list. Anyway this obviously came from the old home place and even as old as my much older brother is he never saw this used before. And we finally found something manufactured BEFORE he was born ! As always it is interesting to say the least what turns up over there unexpectedly and just when you think he's got no more rabbits in the hat, another pops out !!
Now, be honest...how many of you all knew what this thing was ??? I sure didn't.