Discussion Starter
·
#1
·
I made a quick run to the junk yard to get rid of some a/c parts and pieces when I spy this little guy just resting about halfway up the pile. Now, the pile is a good 15' to 20' high mind you. So I ask the fellow who would throw away a perfectly good old fashioned hand operated semi-rusty tire changer. He says I don't know anyone crazy enough to even WANT one. Well I says you are LOOKING right at one !!!!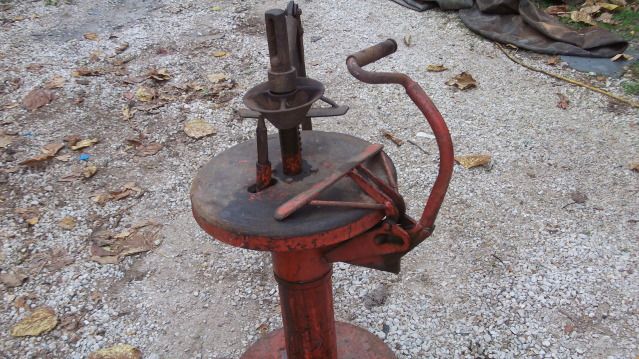 Low and behold, he told me if I wanted it I'd have to pay an exorbitant 35 CENTS a POUND for it. I says heck it caint weigh over a hundred pounds, that'd be 35 bucks. So guess what....he rolled it out of the pile and after my truck was weighed out, he weighed this at 92 pounds and placed it in the back of my trusty rusty, bright orange 85 Ford truck, affectionately known as "Old Blue".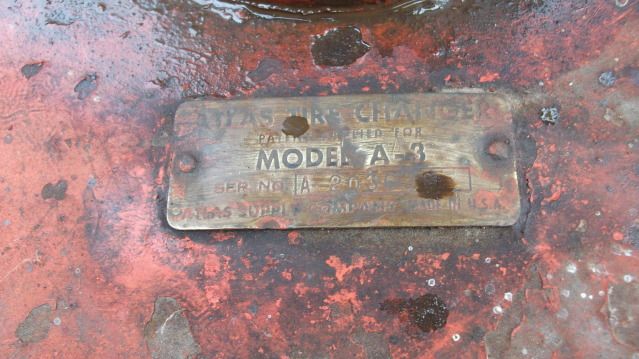 The amount I owed was a whopping 32 dollars even !!! Subtracted that from my $481.00 load and I still got $449.00 plus the super deluxe tire changer in these photos !!! So....BigDave I was thinking of you and the saga of the lawnmower tire you were in a wrestling match with a couple weeks ago. Imagine that...a perfectly good, well trained Atlas model A-3 tire changer (with all accessories, mind you) for 32 BUCKS !!!! Now, please tell me who's the crazy one.
Now please, no one spill the beans to MrsMassey, she thinks I traded the whole load even money for this little guy....Shhhhhhhhhhhhh