Discussion Starter
•
#1
•
My much older brothers aunt by marriage passed a while back and one of the things left to him was this old steam engine assembled years ago (I think) from a kit. I don't think I've met a luckier guy than he is !!! Why just the other day, I swear I saw a rainbow ending in his backyard !! :lol: :lol:
Since he's probably old enough to remember stoking these back in the days before electricity and running water it should be an easy task for him to fire this old gal up.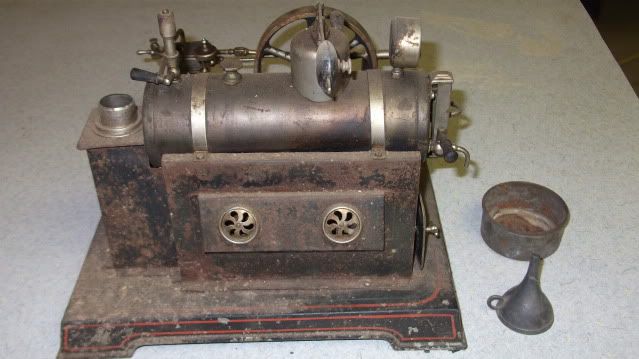 Use the tiny funnel to fill the boiler and the little tub is for holding a 'Sterno' fuel cell and sliding into the firebox.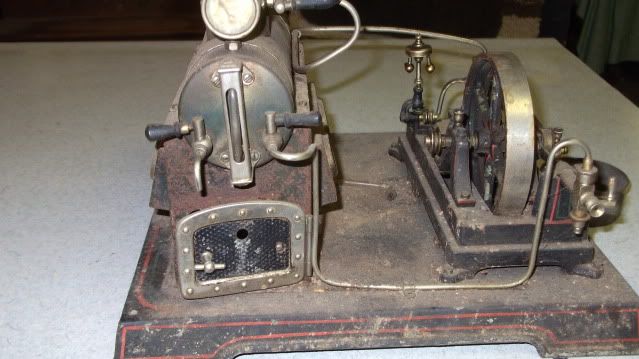 Check out the detail on this little fellow: sight glass to check the water level, pressure guage, boiler blow down valve, oilers on the bearings and even rivits on the boiler door !! The intricate detail on the governor and flyweights is amazing.
Other than a bit of surface rust, everything is complete and everything rotates or moves like its supposed to. The drive belt from the crank to the governor has deteriorated years ago, though, and he's going to replace it with an 'o'ring.
I have no clue to its age, but guessing would put it '1950s maybe '60s ??? Anybody have an idea ??