Discussion Starter
·
#1
·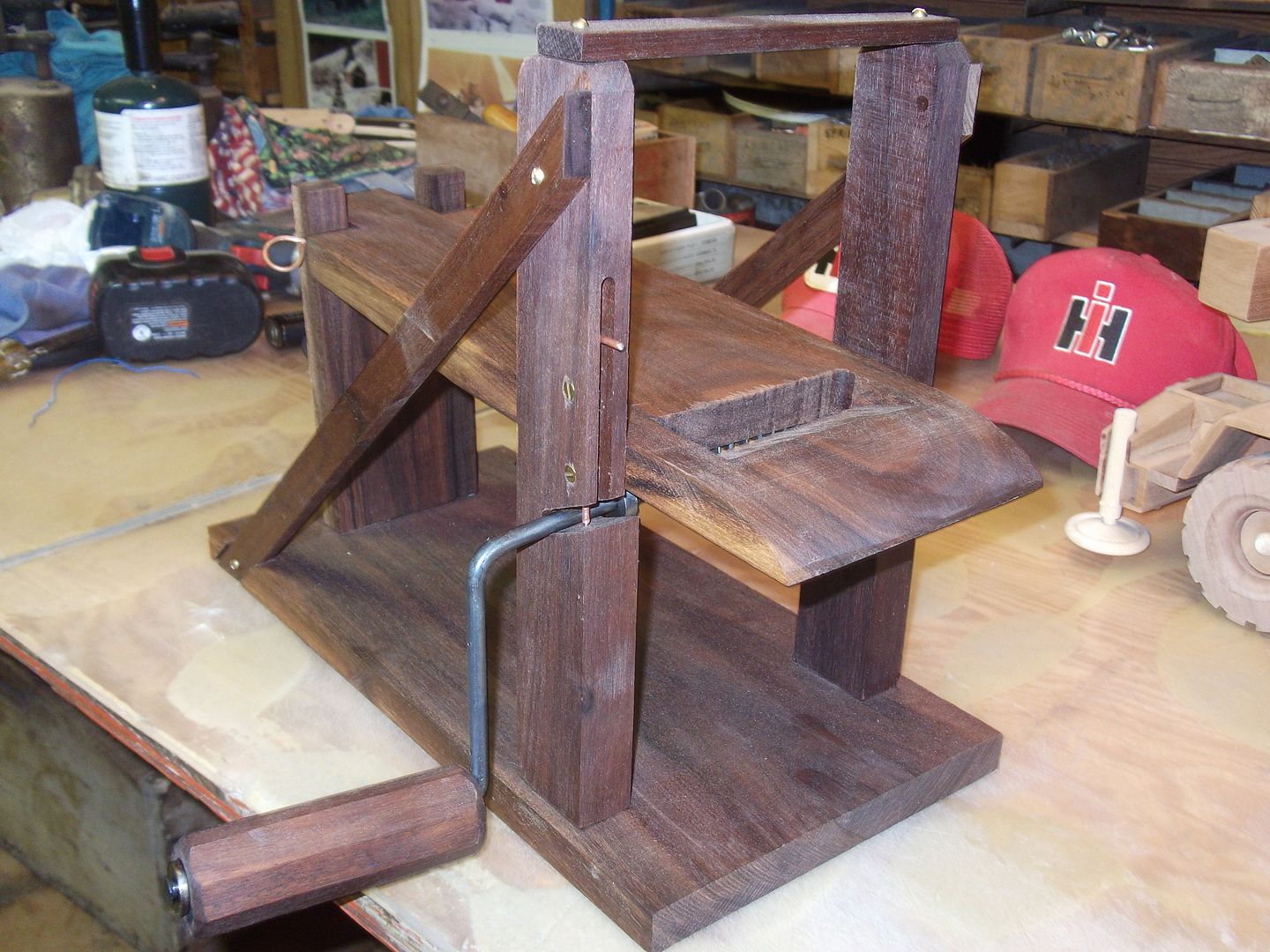 Our grandfather had a blacksmith working for him up until the depression and during that time he built or repaired wagons, wagon wheels, made horse shoes and generally built or repaired anything on the farm. Now remember he was a blacksmith and not a woodworker and like our Dad he believed function over form was the rule.
This particular item is one of several kits he cut out back in the 20's or early '30's and was only assembled this past winter by my much older brother. Recognizing what he'd found in a box in the loft of the blacksmith shop, he brought all three kits to his home to his own shop while setting up for the farm auction in '82. (with Dad's blessing, of course). This one has never been used for its intended purpose, so I guess it can be called "new old stock".
It's one intended purpose is for shredding turnips into turnip kraut.
Notice the crank was beaten out of a piece of round stock, left fairly rough but pointed to penetrate a turnip but flattened to assist in holding it to rotate with the crank handle.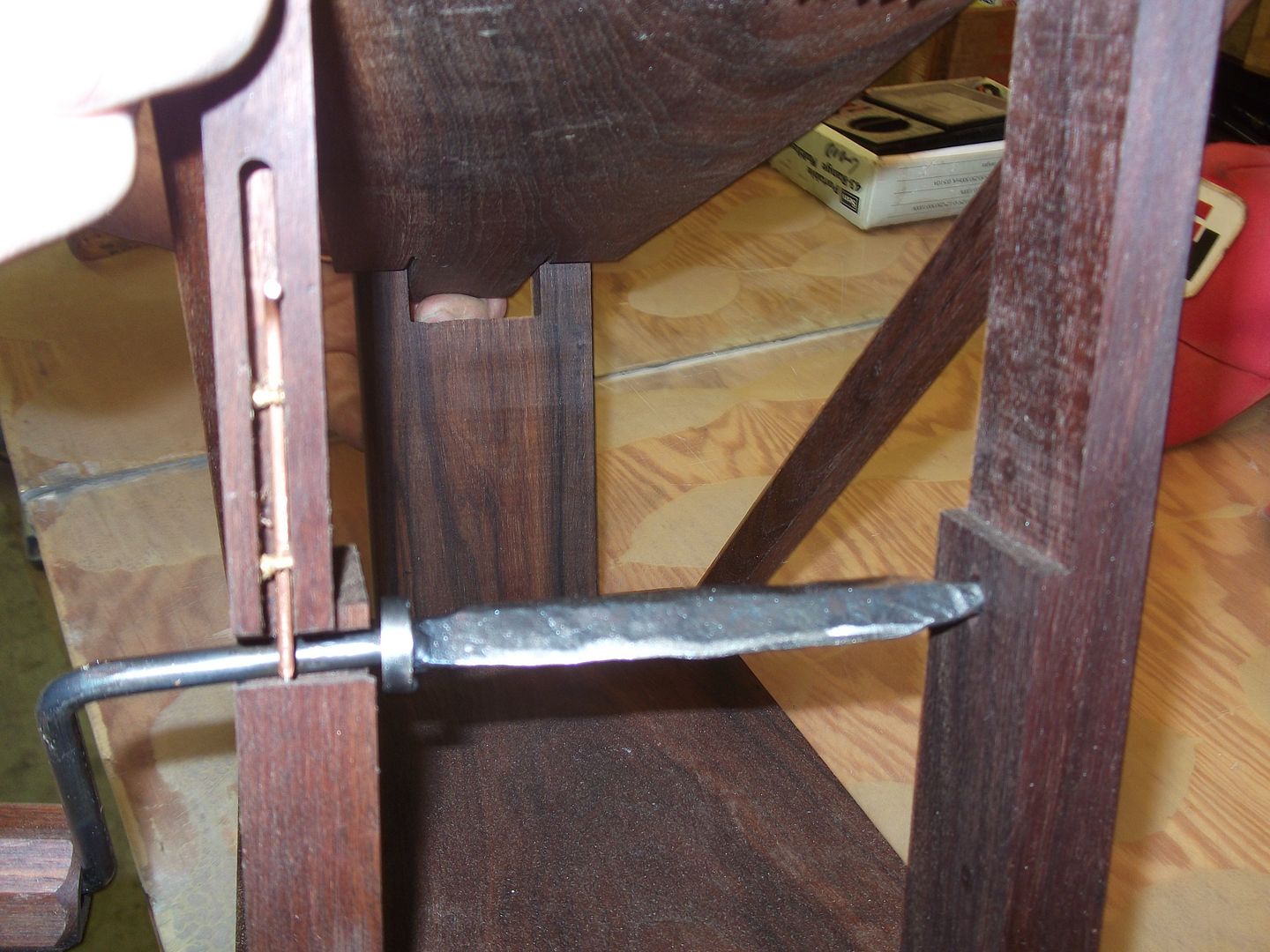 The knife/crank is retained by the little copper pin and the tip is gouged into the upright on the far side after the turnip is impaled out in the open.
This tapered ramp is where the shreded strings of turnip come shooting out the top as the crank is turned.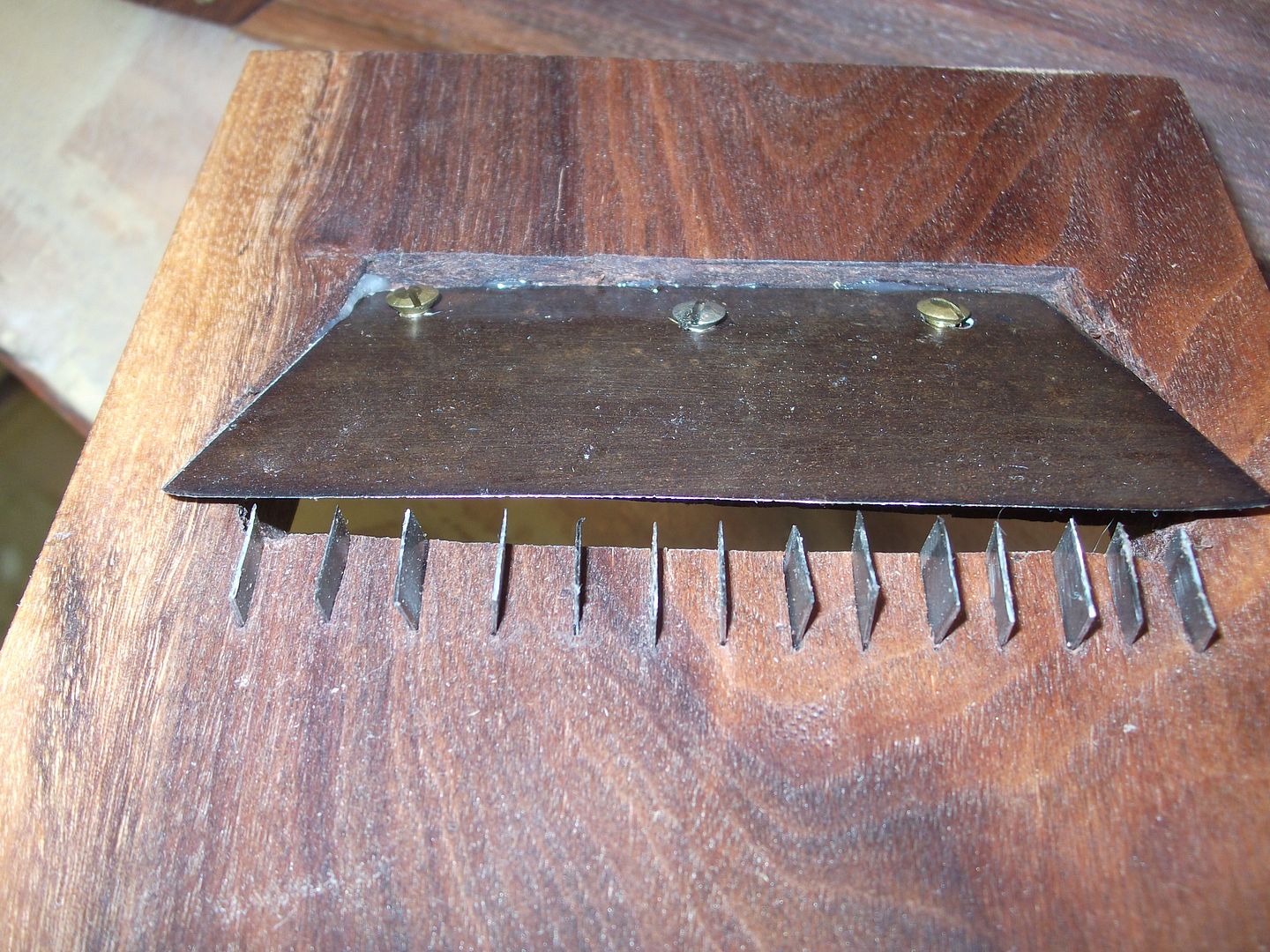 The underside shows the placement of the blades that shred the turnip as the wide knife severs them off, the force of the crank shoots them out and up the ramp out the top. Like said above, this one has never been used, just assembled recently and given to an older aunt and uncle (brother to our Dad) as a surprise. However, the one Dad had was well used and I personally turned many a dozen turnips into kraut by the crock full. As the crocks filled, we'd use 5 gallon buckets to shred into. To ferment it (or whatever you call it) he had wooden covers that fit inside the crocks and buckets and weighted them down with clean bricks until they slowly forced themselves towards the bottom completely covered by the kraut juice.
Man, I hated that smell and NEVER ate one fork full, but to Dad it was a tremendous delicacy he enjoyed to his last breath.
So, there you go, a NOS kraut cutter. Bet not too many of you all have seen one of these before. Now, there is one declaration I have to make as I truly try to make these stories as accurate as my weakened brain can make it... but when I took these pictures a while back, my much older brother told me he'd taken one of the cutters and used it as a pattern and as accurately as he could duplicate it he'd built one. I can't for the life of me remember if THIS one is one of the authentic OLD ones or if this is his accurate duplications. I apologize for the lapse in memory...at least I can guarantee it has never been used.
On a side note, my much older brother assembled and gave me one of the original three kits a number of years back and I proudly display it on a shelf in my rear entryway.