Discussion Starter
·
#1
·
Since I was so small I had to use a step ladderto see over top a frog my dad wanted a farm to farm. I remember the horses dad had.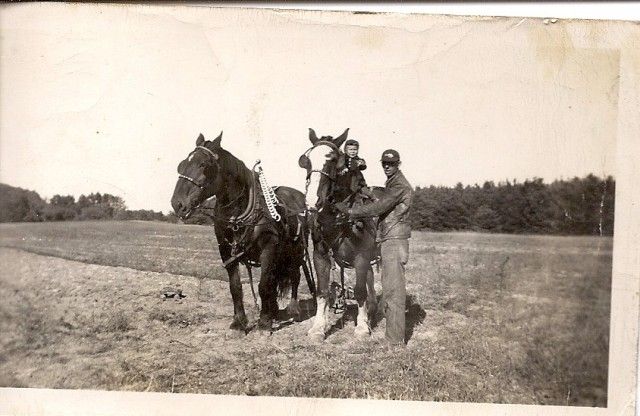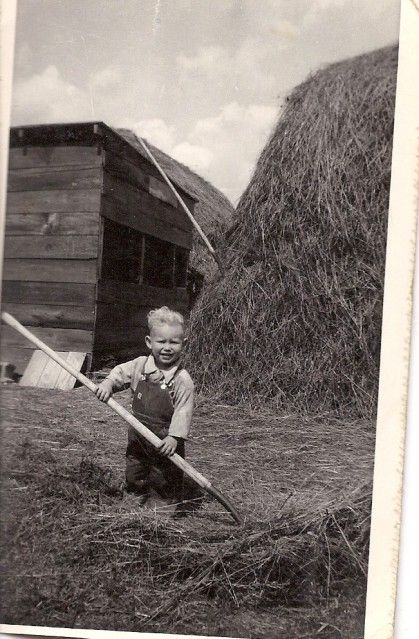 When I was just over two years old dad go an old Fordson to use on his little plot of land I have pictures are here where I was trying to crank the oldgirl and then setting in the seat. I think I cut most of my teeth on that tractor, growler dad called her. Some Time about 1949 dad traded growler in on a brand new shiny Massey Harris Pony with a plow. Dad found a trailer some place, not to big but not to small either. In the spring dad would load that trailer with a spring tooth harrow and the plow for the pony. there was a town about 10 miles down the road one way where dad set about plowing gardens and fitting them up with the harrow. I remember him coming home many a late night catching a ride on the road ands leaving that pony at a job he would do the next day after his regular shift at the factory. Dad would plow up gardens in the fall for people also. He never seemed to run out of work for the pony. We had a huge garden our selves that dad would cultvate with the pony.
1950 our home was sold.I still some times go by the place today. What looked so huge then is really small. the apple trees my mom planted are really huge but the owners still keep them pruned and all.
When the house was sold the pony was also.
It got replaced with a Massey Harris 20. Dad farmed that rented farm till 1953 with that 20. times were hard then, I know that because there isn't one tractor picture from that time hardly.
Al