Discussion Starter
•
#1
•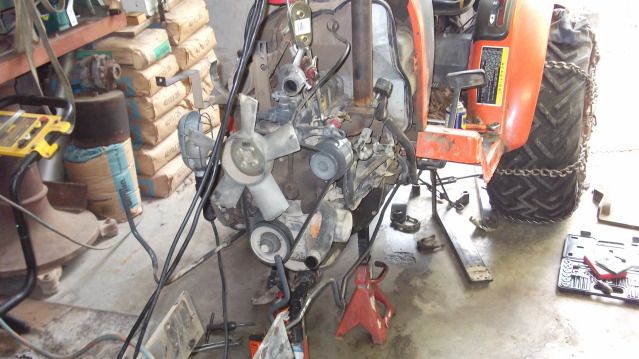 Everything I have is overworked...trucks and trailers are always overloaded, crowbars are bent, chainsaws are always dull....even MrsMassey does double loads of laundry....so it only stands to reason that the little Kubota would follow suit.
They say Kubota means "Little Bull" in Japanese, so I figure if bulls are tough then so the tractors must be too. Gotta admit, it's been hard to do, but I finally succeeded in breaking it almost in two !!!!
Well, it didn't fall apart all the way, the hydraulic lines and the loader frame was still holding it together....
I was up at the neighbor lady's cleaning up a bunch of stuff, brush, broken tree tops and just generally pushing piles way off down in the woods. I was pushing into piles fifty years of metallic discard (politically correct way of saying appliances and car parts) and just general junk. An old '65 or '66 3/4 ton Chevy with four flat tires and a bed full of more junk was in the way....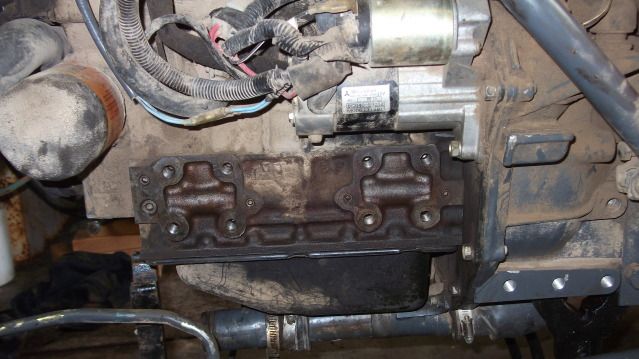 ....Sticking the loader under a corner, raising the loader would take a little weight off the truck and then raise the back of the tractor a foot or so off the ground. Well, now that was interesting, because now the truck would move a couple feet at a time. Not bad for a gutsy "Little Bull"....About the third or fourth grunnnnnnnnnt, there was a rapid series of pops and just that quick the damage was done.
There were (16) 10 mm x 1.25 pitch motor mounting bolts and every single one was snapped off flush with the block !!!! 'Twas a chore, but all came out with an e-z out...dodged the bullet yet again. Now I'm thinking those Japanese engineers should make the hydraulics pop the bypass just under the shear strength of the bolts...because they should KNOW that dummies like me are gonna abuse these things way beyond their capacity !!!! :lol: :lol: :lol: Maybe I should send them a picture of the anvil I broke with a rubber mallet, maybe they'd take the hint...But then again, I take credit for the failure knowing I sent a boy to do a man's work...the 4500 Ford backhoe was back at the shop enjoying a well needed rest. :lol: :lol: There is no "life of leisure" nor "rest for the wicked"... :lol: :lol: :lol: