Discussion Starter
·
#1
·
Talking about sawmills and antique tractors at lunch with a carpenter on the jobsite last week, he asked if I knew anyone interested in an '08 '09 Galloway. Turns out it was his grandfathers and was mounted on a Galloway saw rig until he inherited it from the estate 20 years ago.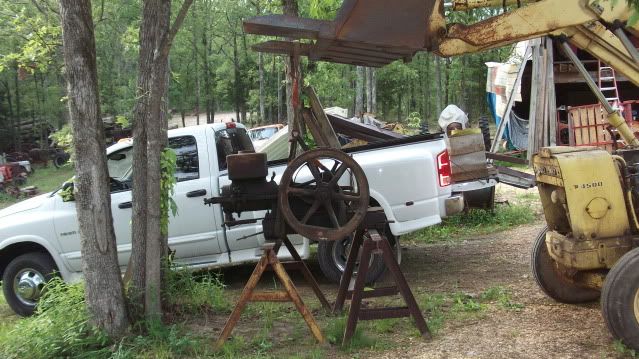 Yep, it came home with me...unloading it with an old 4500 Ford to sit on steel horses for a while. Unfortunately he took the engine and gave away the saw rig when he got it...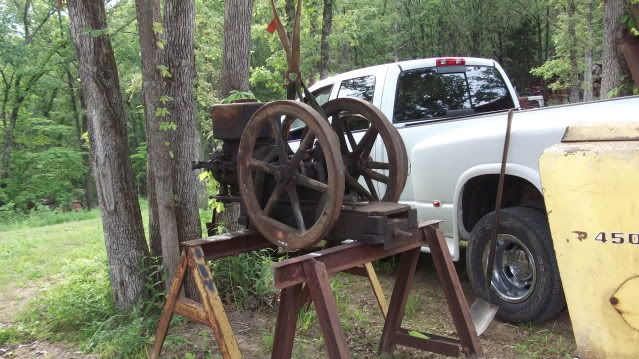 Here it will have to sit until time allows...It is very secure on these sturdy horses with the original grease/oil soaked wooden base that mounted to the saw rig.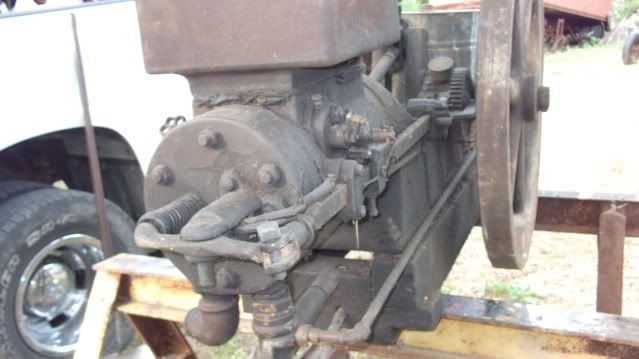 The engine is totally complete as far as I can tell. Very good compression and nothing broken or stuck. Now its time to begin getting information on this old boy.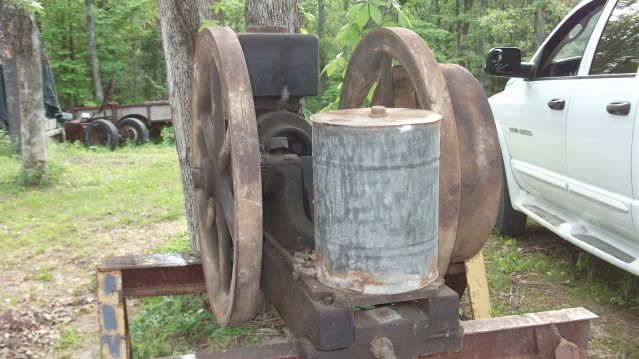 It still has the original gas tank, though needing some repair to the solder joints.
A pretty good shot of the other side...Well, now I have it totally covered and protected from the elements waiting in line for his turn in the shop.