Discussion Starter
·
#1
·
Well, these could be the pictures of the last days of the poor garden if some water doesn't find it's way here... but I thought I would share some of our progress so far this year.
Some pictures of our potatoes - all kennebec this year, we put out about 45 pounds of cut seed pieces... if it keeps up - this has been our best year yet for potatoes on our place.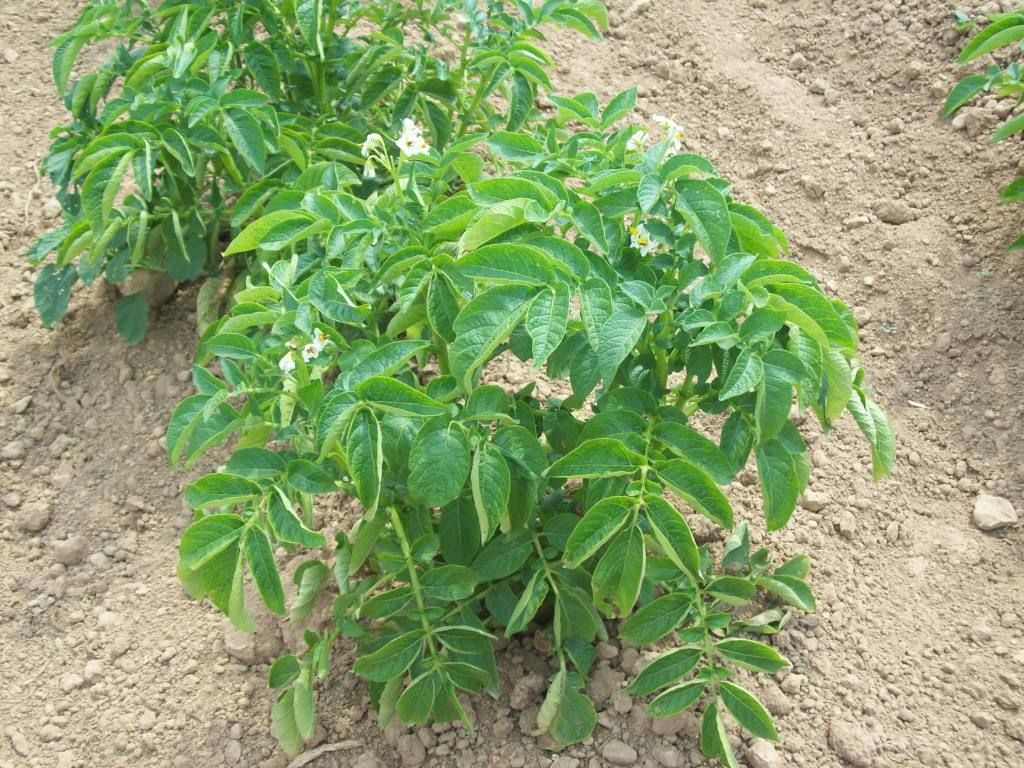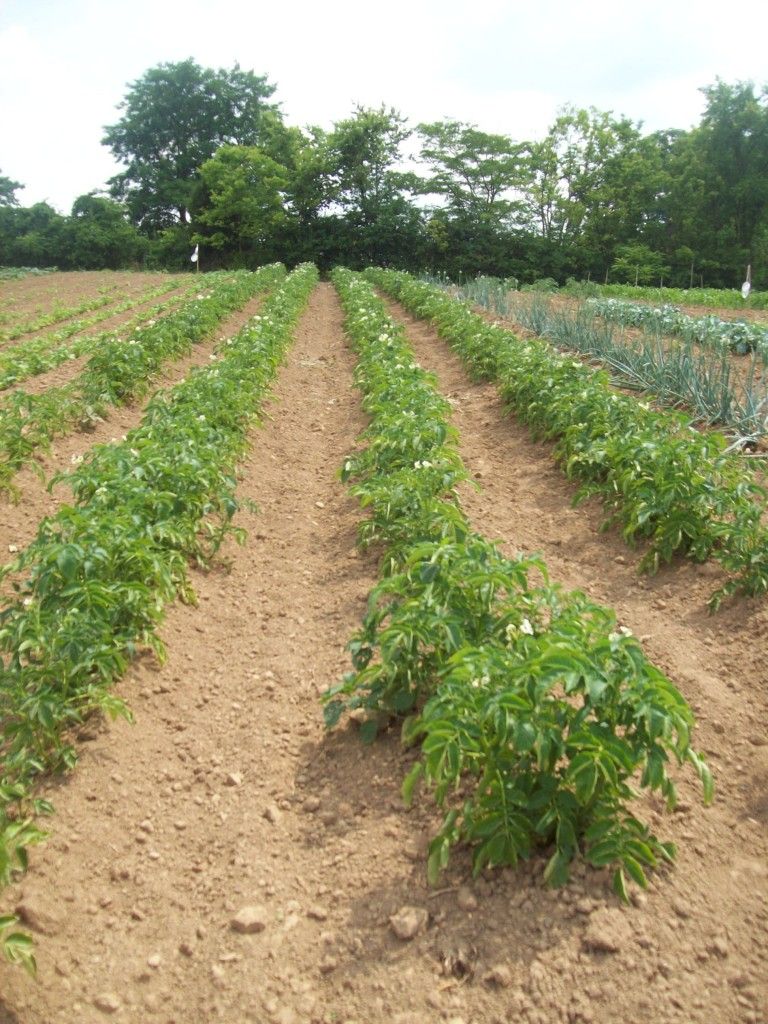 Our sweet corn (bodacious) in some of the pictures you will see tobacco sticks, those are marking the hills of pumpkins (Lumina, Jack o' Lantern, Howden, and Big Max) that we planted the week before these were taken (about a week ago.) We've never done it, but we thought it would be worth a try to let them grow in the corn and see if the shading might help some - I've read and talked to numerous people who have a lot of faith in this practice, so we'll see, I have hope.
Our onions... the row on the left are the "cheap" sets that I bought through a local supplier of assorted red/yellow/white - we set out about 8 pounds. The row on the right is the row of "Candy" sweet onions that we ordered through Dixondale Farms. While slower to come in the ones that made it are doing very well (2nd picture.)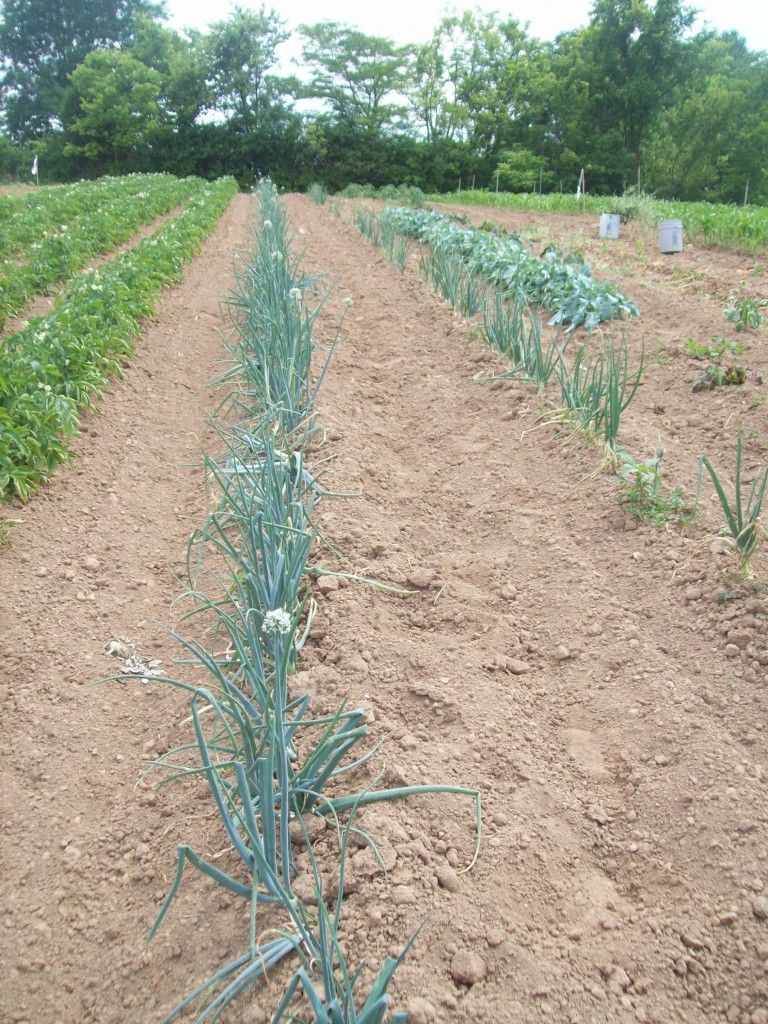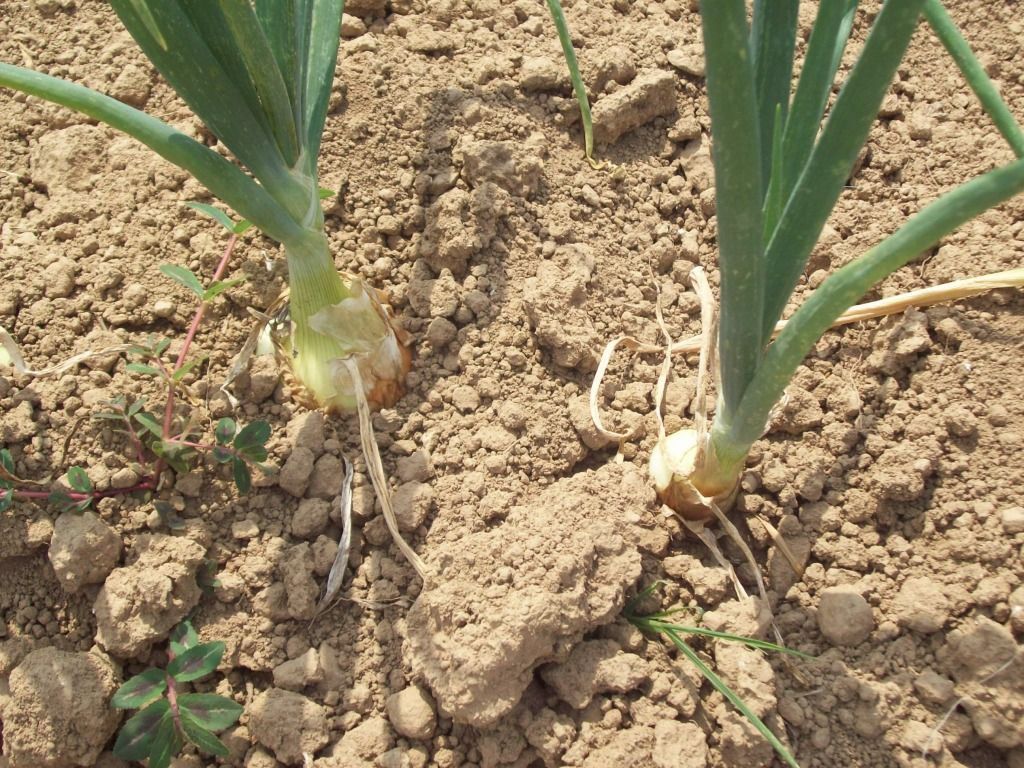 And a few early onions -they seem to be doing really well for as early in the summer as it is...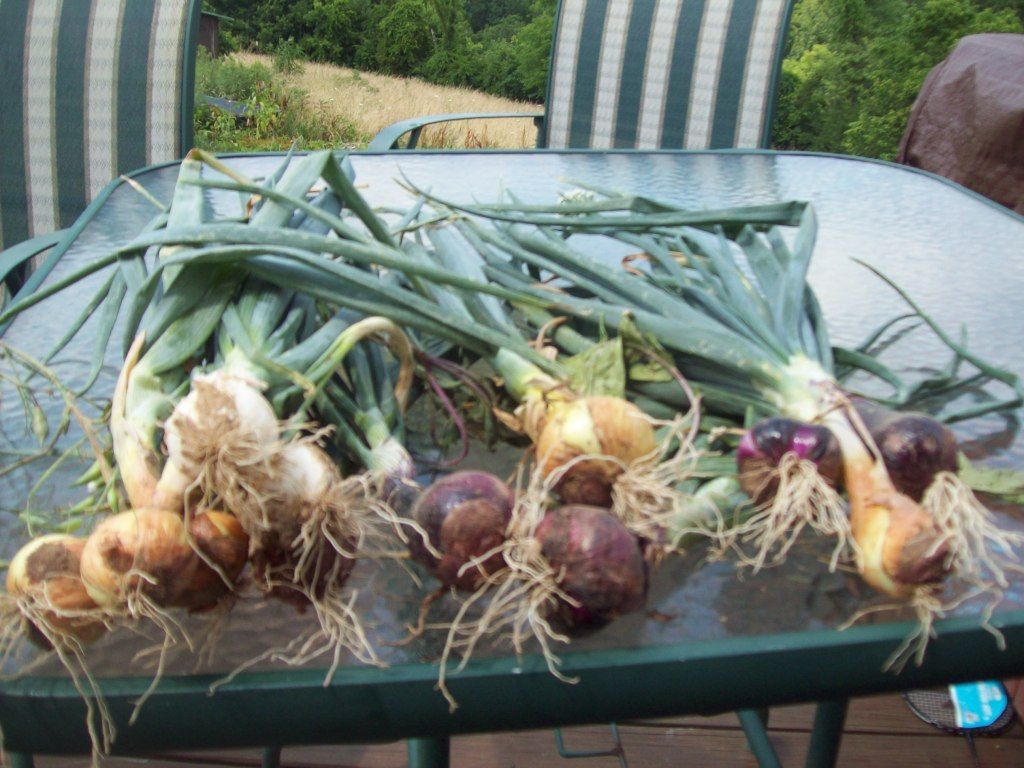 And now... some of the rewards. Some may laugh at the overalls, and they may not be what I wear out and about - but to work in they are ideal! Very comfortable and they breathe - as well as keep the mess off of everything else. I can see why they are as popular as they are. The back of Dad's tahoe contains 4 bushels of turnips, and all of the radishes that we hadn't gotten to yet... he was happy when I pulled up :lol: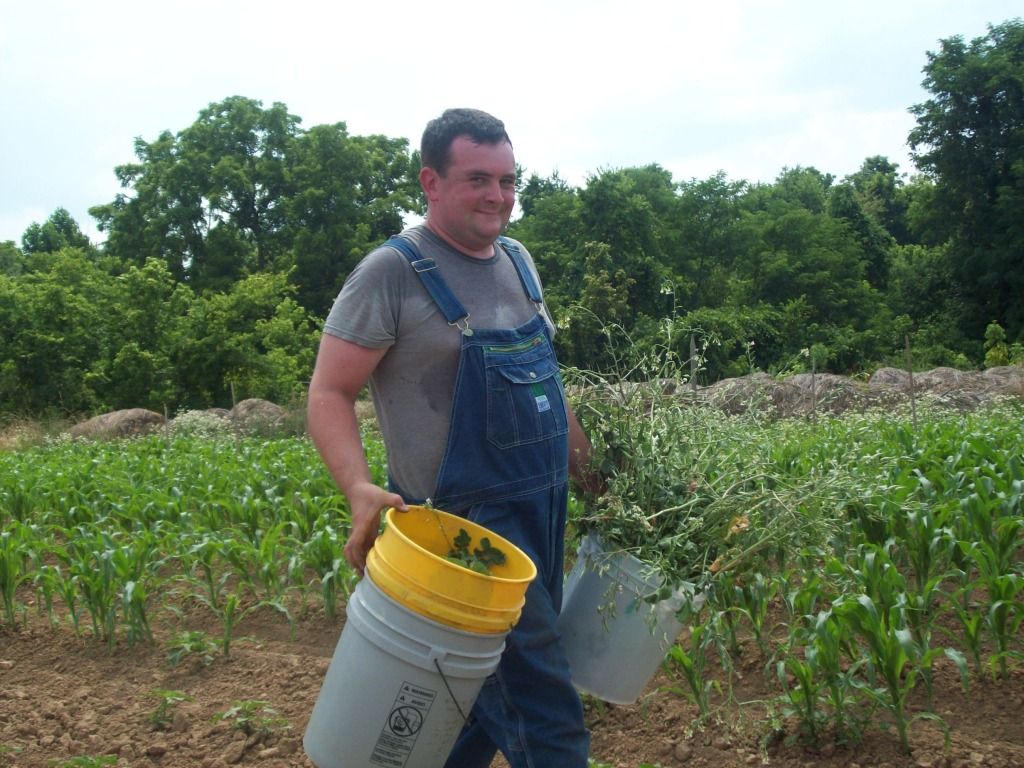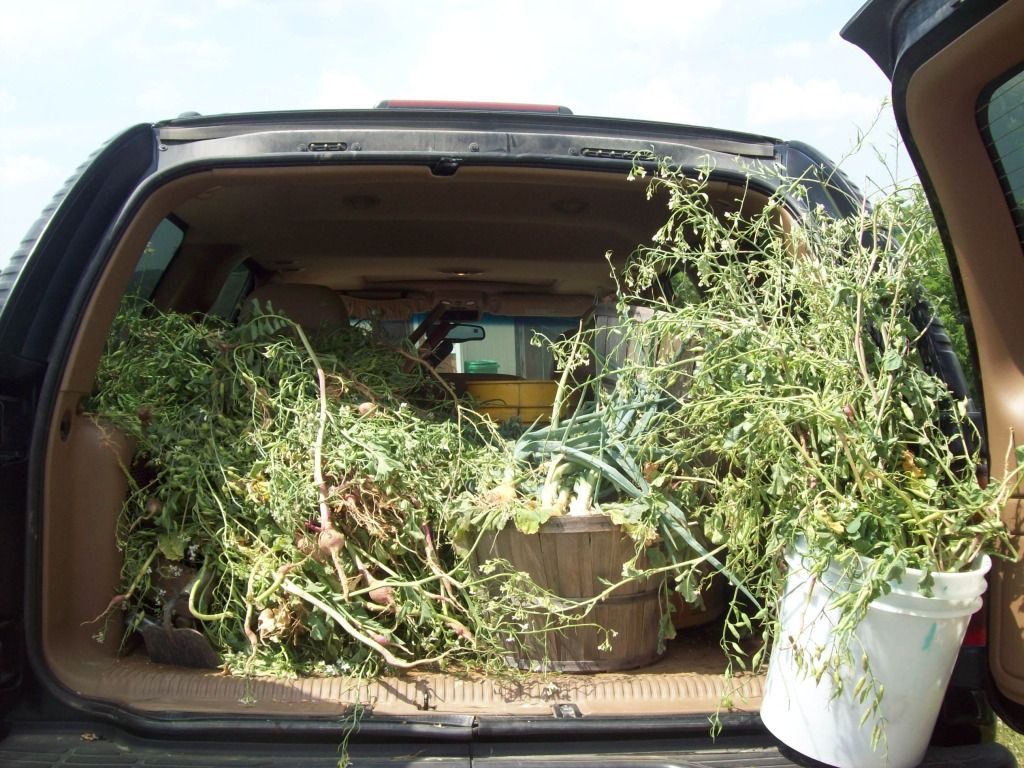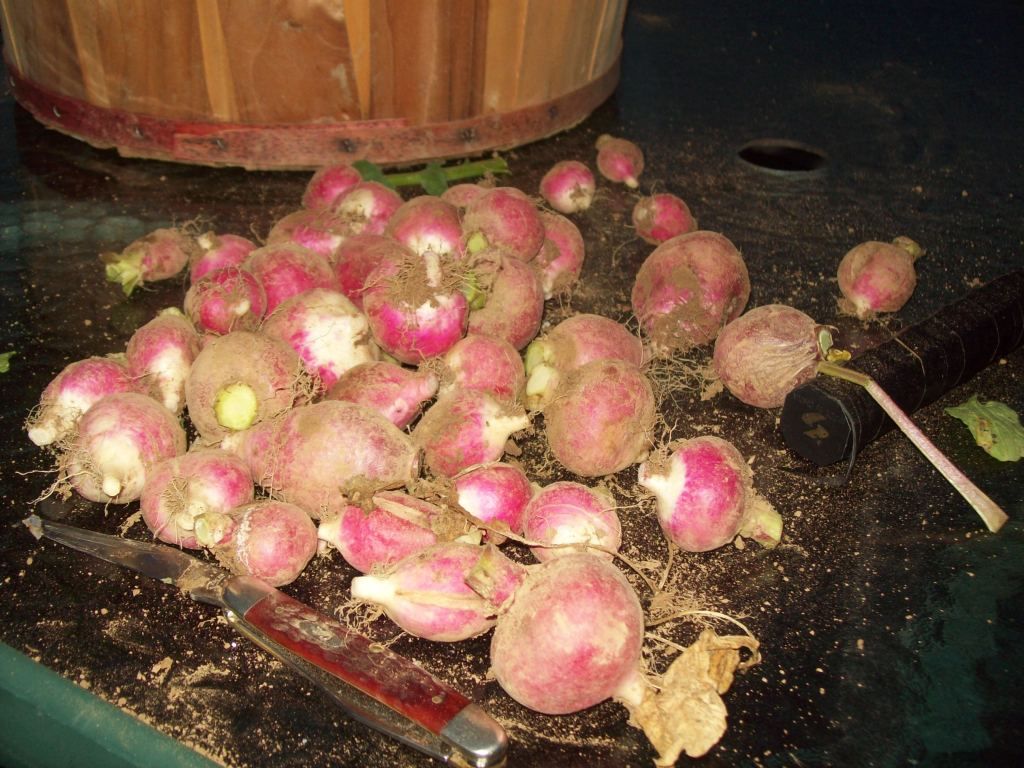 Trimming...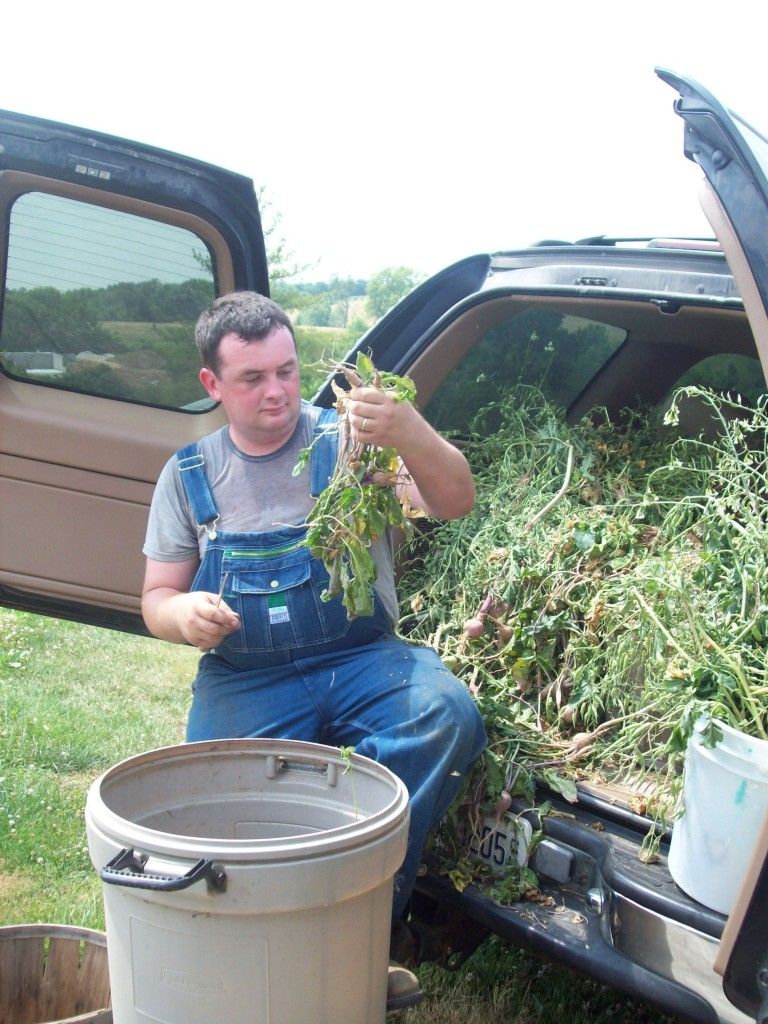 Leads to happy goats!
Last but not least, this was a first... but it is Kohlrabi. I have no idea of anything concerning this other than what I've read... but we thought we would give it a shot and see what happened. It's the early white vienna variety...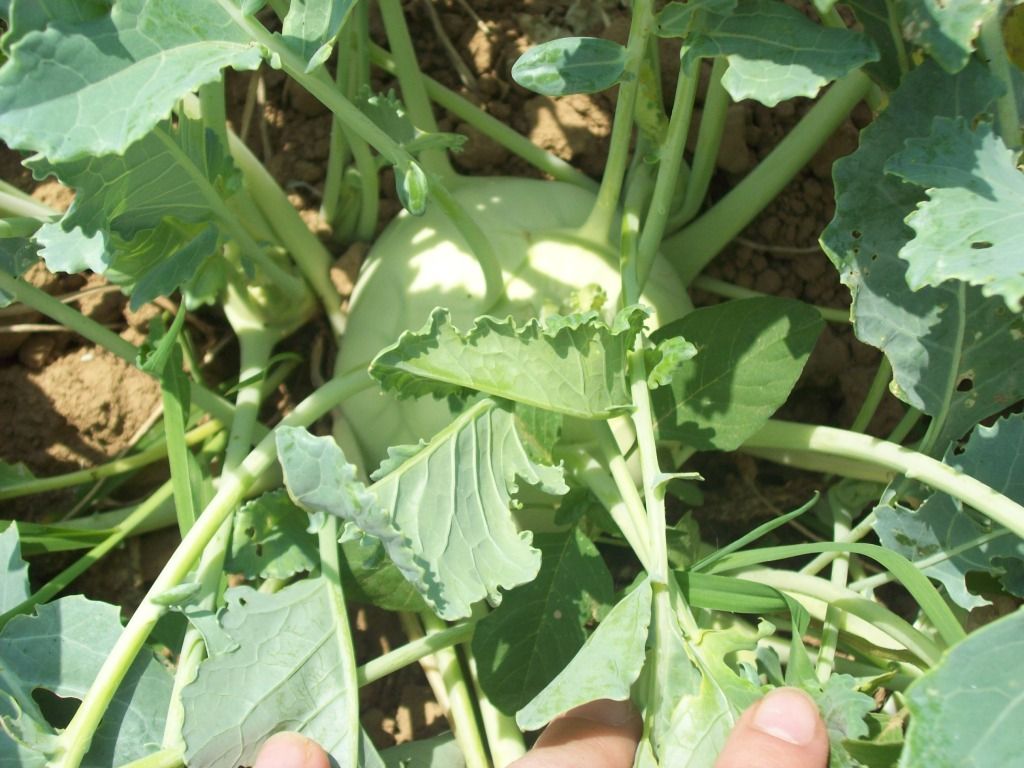 We also have out about 30 Goliath Tomato plants, 30 pepper plants (assorted,) squash, beans, cushaws, carrots, melons, and cukes... but for some reason we did not get any good pictures of them. I'll update if we ever get some rain - as you can see, it is much needed down here.