Discussion Starter
·
#1
·
Well I'm ashamed to say it but the tobacco will be set three weeks today and I just got it plowed the first time last night. Always do it in the first week but the weather just aint been agreeable when I was off and able. The ground worked up a lot better than I was expecting and had good moisture in it. I side dressed 500lbs of ammonia nitrate which is 27 percent now instead of 34 percent so hopefully it will get up and go. When I plow it the last time I'll probably hit it with another 300 lbs depending on how it looks and that should push it till the end. I also hope we get to plow it a couple of times in between. I got to say though the prowl has done pretty good, not to much in it for sod ground and all the wet weather before it was plowed. I hate to say it after all the above but it sure would be good to get a good rain after the plowing.
Here it is before we got started.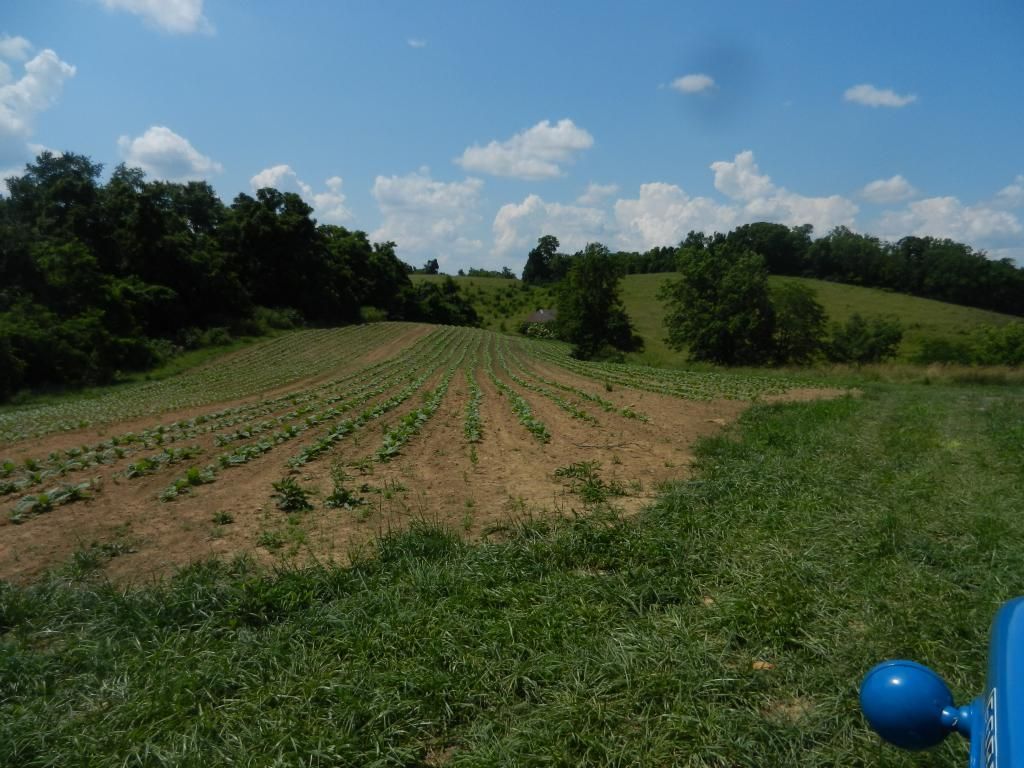 I wondered going down the row just how many miles I have driven watching tobacco or corn go by the edge of the grill and the hopper on the side dresser.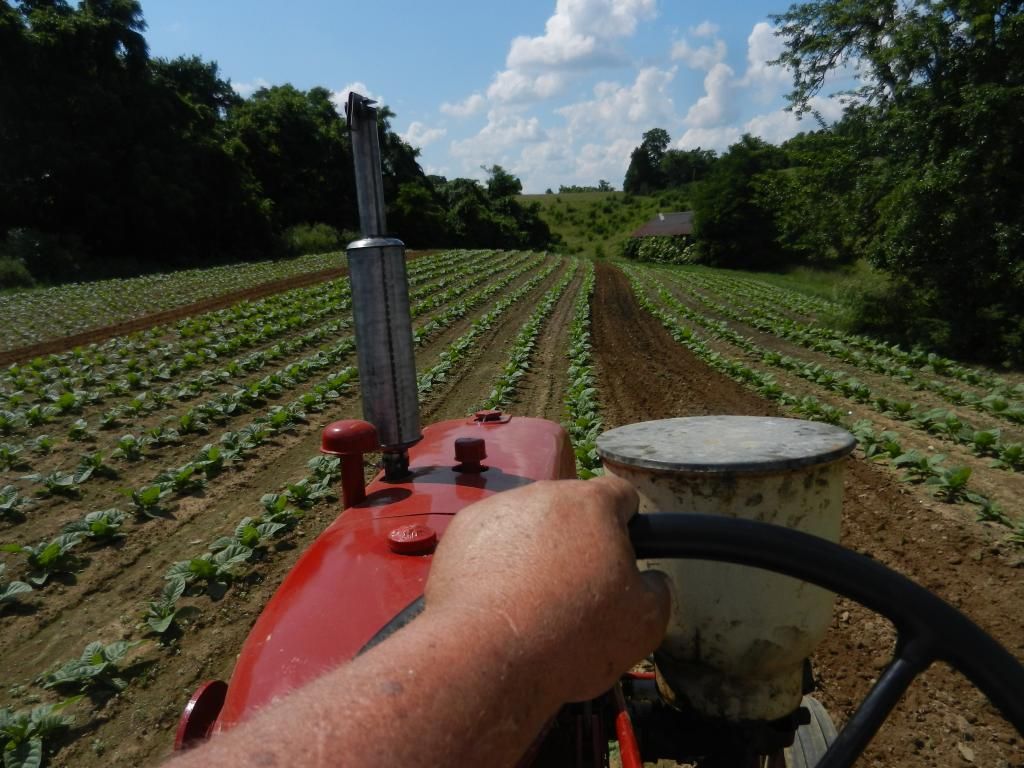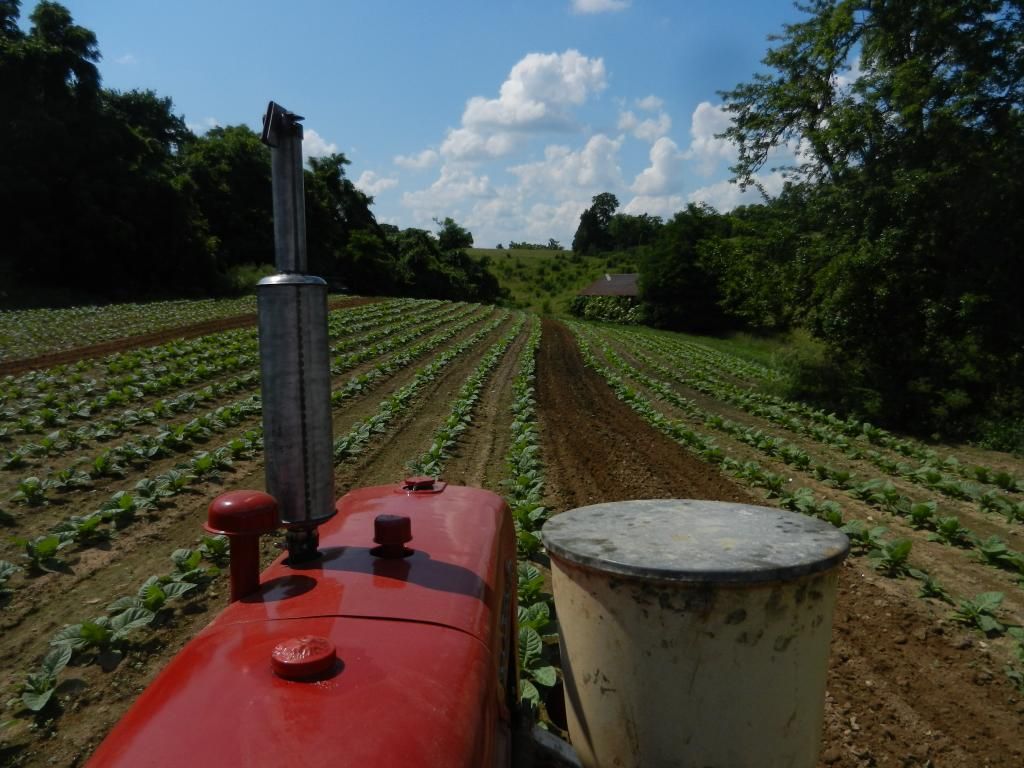 Brandon got in on the act some to, Ok maybe most of it but somebody had to keep the trailer with the ammonia from rolling off.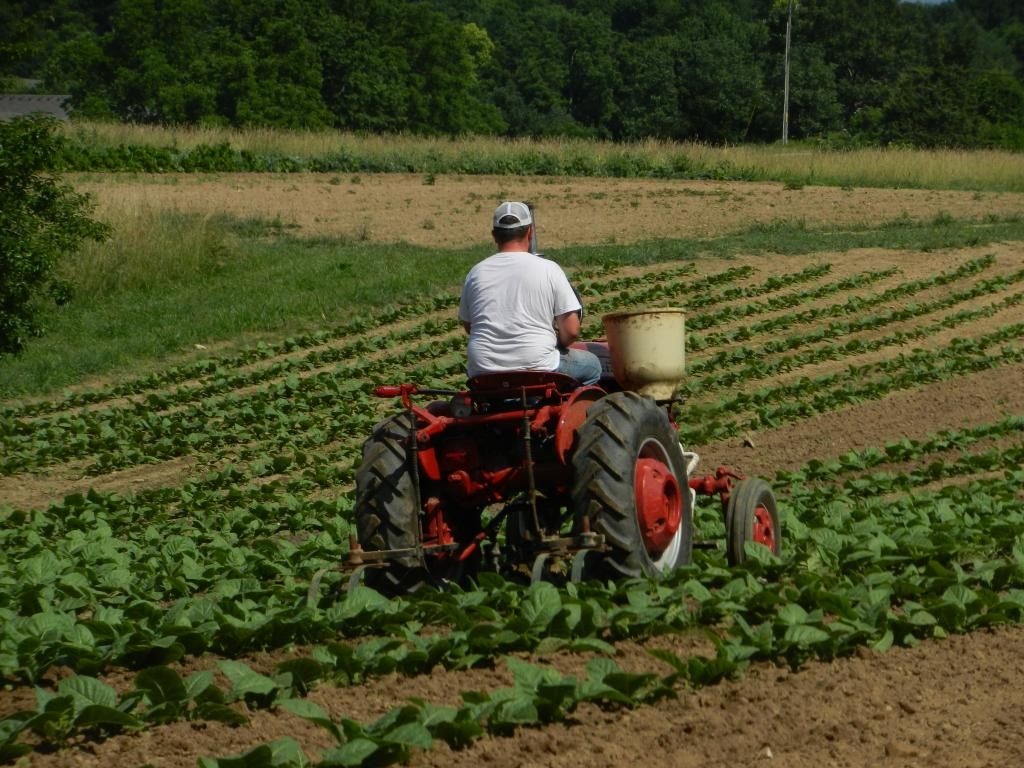 By the way Dave and Jim if you all read this notice the shirt and hat.
Here it is after we got done.