Discussion Starter
·
#1
·
Here are some recent pics of our haymaking efforts. Most of the pics are taken of the hayfield across from my daughter's home and the site of the winter vandalism caused by a gully-jumping truck after a snowfall. This field was fertilized, and yielded well, though a little bumpy. It was difficult to get all the truck ruts completely out.
As usual, too many tractors and not enuff operators :!: :lol: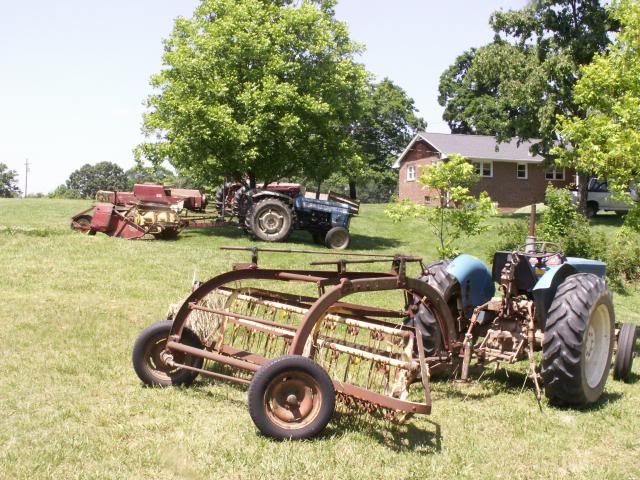 Tree limb 1: H Muffler 0 :lol: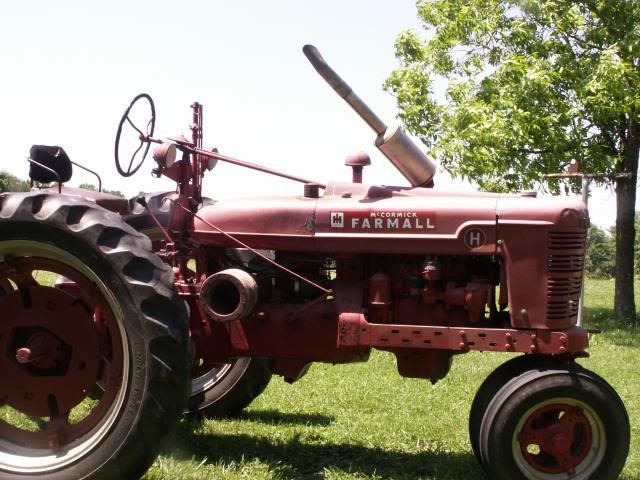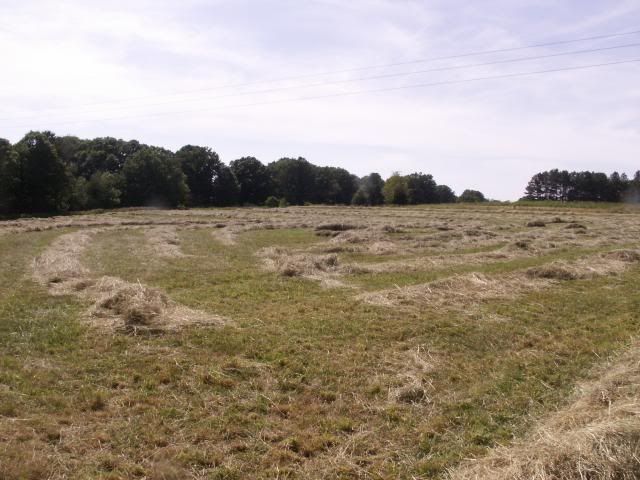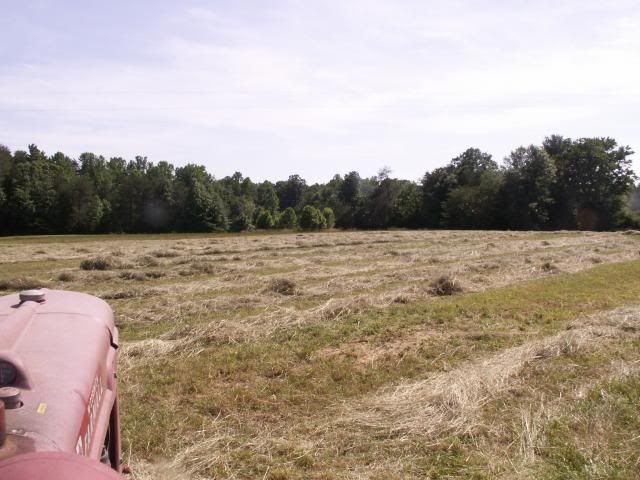 H, called "Old Faithful" by its original owner, at work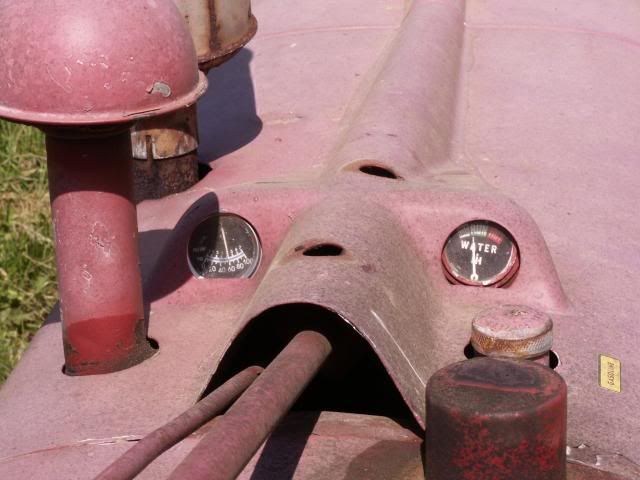 My IH 435 baler spit out 290 bales of hay on this day from two terraces of the hayfield.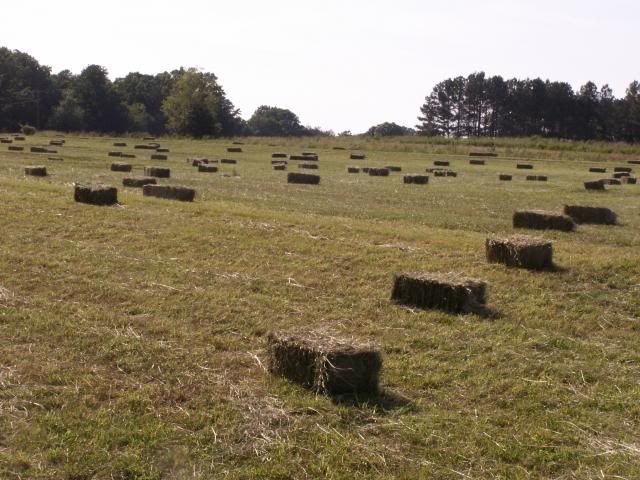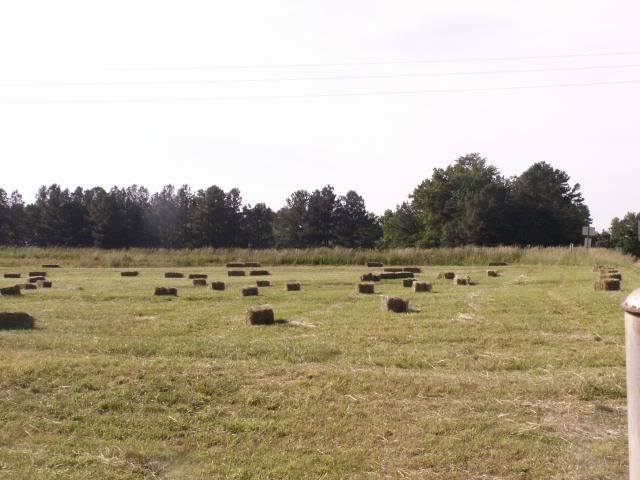 On another day that week, we baled the horse pasture, and my daughter's horsies had to check and taste each bale for quality control purposes :!: :lol: