Discussion Starter
·
#1
·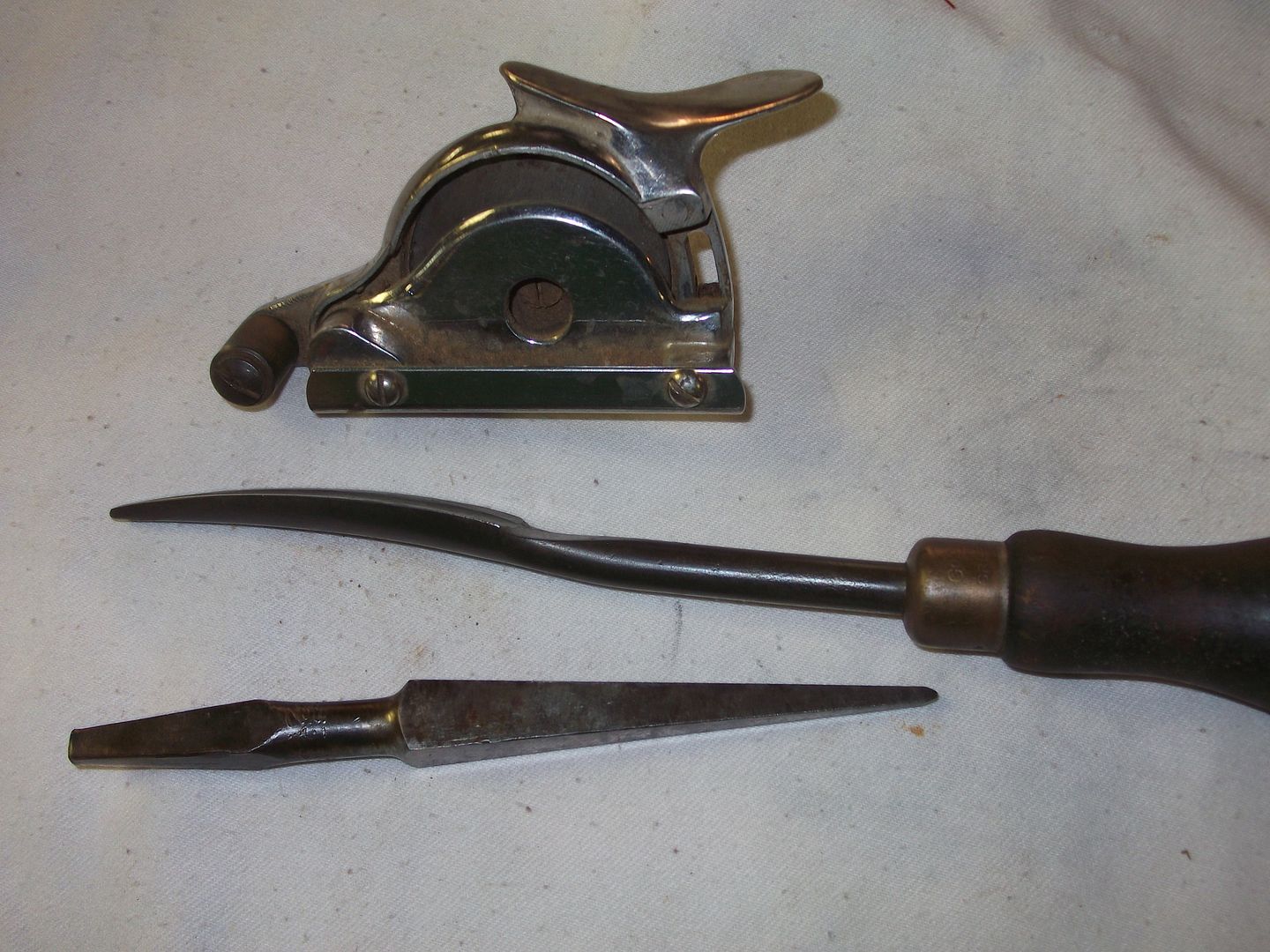 Ok, we know the top one is a wall paper cutter, and the bottom one goes into a brace and bit and must be a reamer.....but what does it ream ???!!!! The tool in the middle is a mystery, and we are hoping someone out there in tractor land can shed some light on the subject.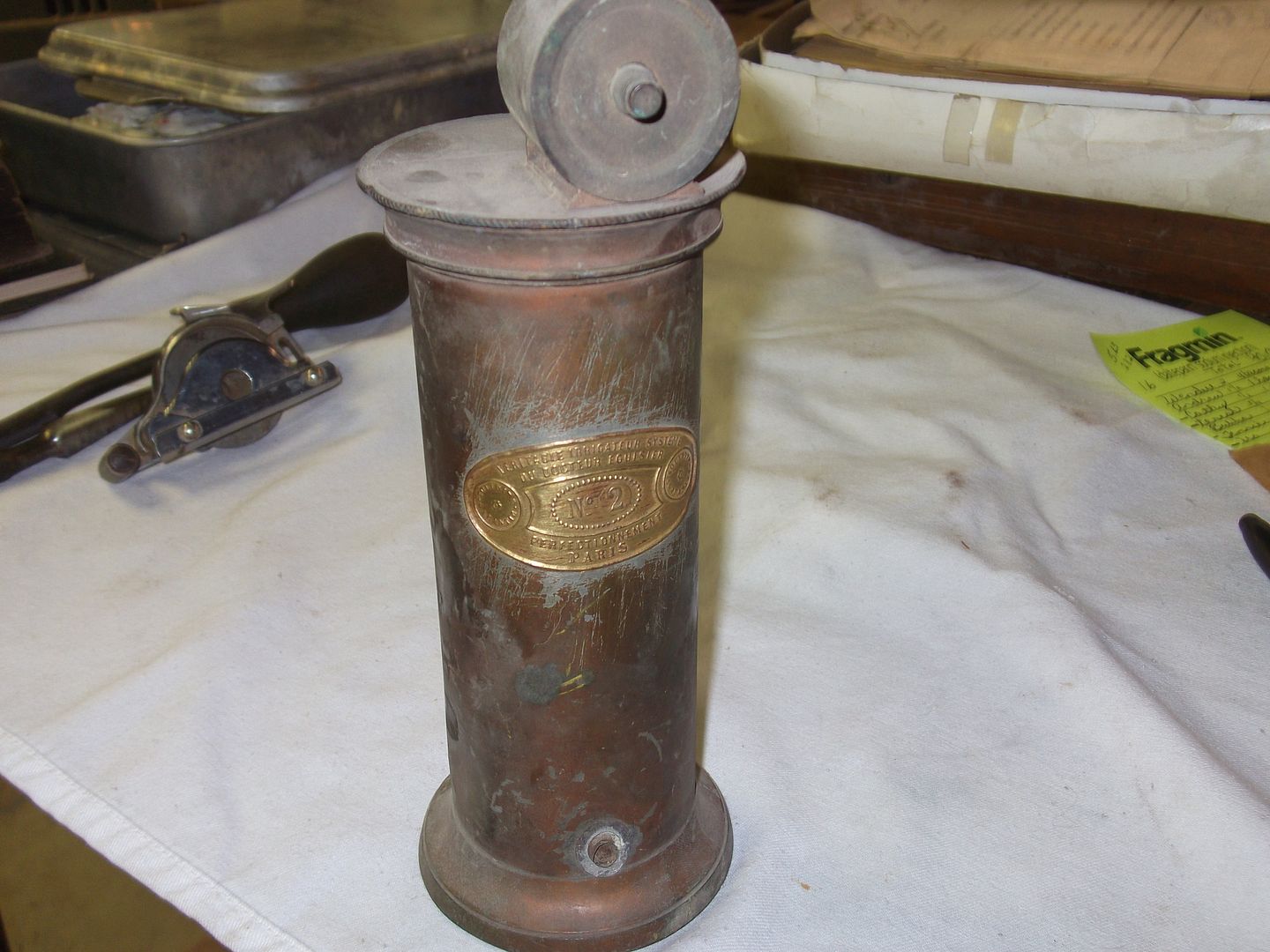 Now, I'm always bragging on my much older brothers eclectic collection of various items for work and play, but come on now, this one takes the cake !!! What in the devil is this thing. It has a geared plunger down the center and get this: The super deluxe tag on front is in FRENCH !!!! I mean I do have some junk at my house, but I sure don't have anything written in French. Maybe Jean-Francois will find this next picture and translate:
I think Sugarmaker wrote a note to him in French when Jean-Francois joined the forum....maybe he too could give some insight. Of course, it may NOT be FRENCH at all.
So guys, do you want me to continue with some more strange items my brother has managed to drag home over the years ??? Awwww, what the heck I'll dig out a few more......