Discussion Starter
·
#1
·
Ok, Ok I suckered you in with the title, please bear with me for a few minutes and continue, please...
While butchering last weekend, my oldest nephew brought his latest wood creation along...well, the steering wheel is still on the workbench, but we won't hold that against him will we. He seems to have the knack for building these type of things down pretty good, however this boggles my mind. He did have a pattern, but each piece is either made by hand with hand tools, a scroll saw, jig saw, drill press or table saw all from common pine lumber .
If you'd meet him, you'd probably wonder how someone so big can do such intricate work. He towers over me and can probably drive me into the ground like a fencepost with a whack or two on the head !!! Well, maybe he's not quite THAT big, but you get the idea.
Individual walnut cleats notched into the pine wheels...I can't begin to imagine the degree of frustration.
Nope, he is NOT going to paint it green....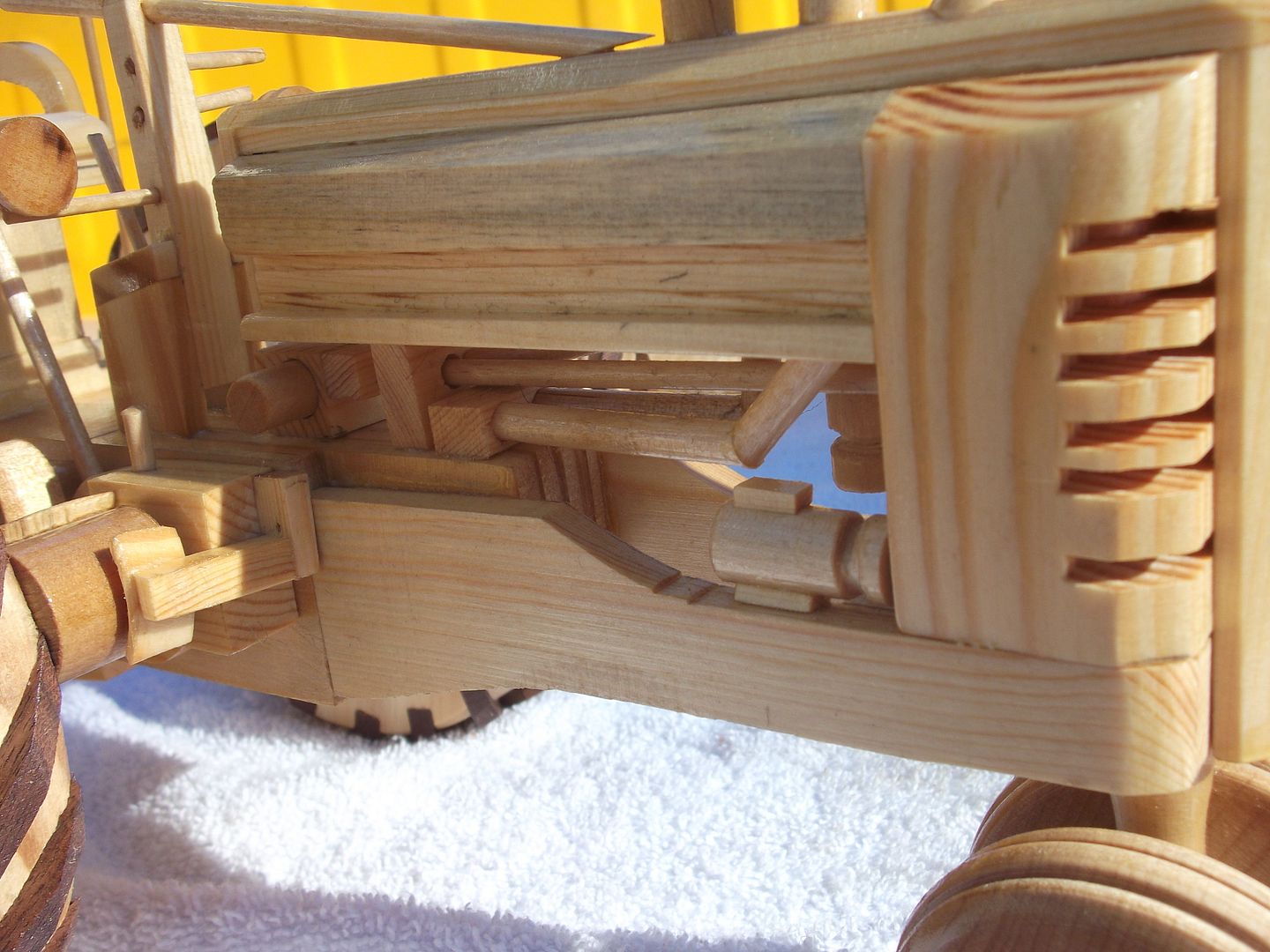 Well, maybe he didn't make the dowel rods for the smoke pipe, breather, generator and belt pully, but hey.....
Most of my finesse is achieved with a chain saw, so I'm pretty well assured this detail is absolutely beyond my scope of ability.
There you have it, from scrap pile to working tractor in little over a......well he wouldn't tell me how many hours, but suffice it to say
he resisted the temptation to stomp it and toss it in the wood furnace more than once. Now, lets address that missing steering wheel........