Discussion Starter
·
#1
·
I got Kares fathers 7112 Simplicity lawn tractor and mowing deck last spring. It came with the original recite so I know the come home birth date is just a couple days away. Reson it was replaced with oil comsuption for my sister in law on the folks two acre lot was a bit worse than awful. When I got it home I gave the whole tractor a bath removeing a couple years of oil and dirt build up some thing dad did every fall and mid summer.
I drained the oil a vavoline 30 wt. and tried several brands and types of oil and found the extended milage vavoline 10w40 stopped the smoking so much and the amount used too.
But the old girl does need a over haul and I have the money to buy parts now.
what I was wondering is whats the chances this 40 year old engime with top notch care woiuld still be std. bore for the new rings and a std. crank for the bearings.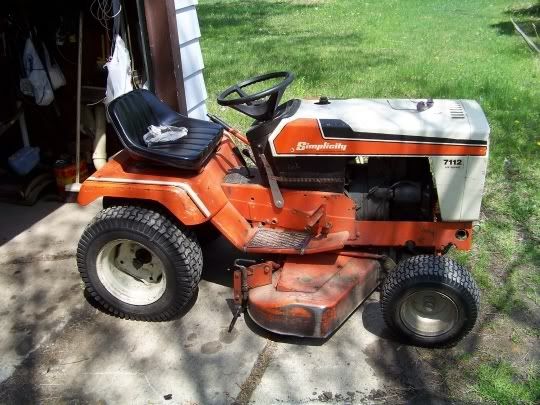 Al