Discussion Starter
·
#1
·
Does anyone recognize this unique item ??? I'll give you a hint, it NOT from France and is NOT usually used by a lady, however it DID come from my much older brothers shop.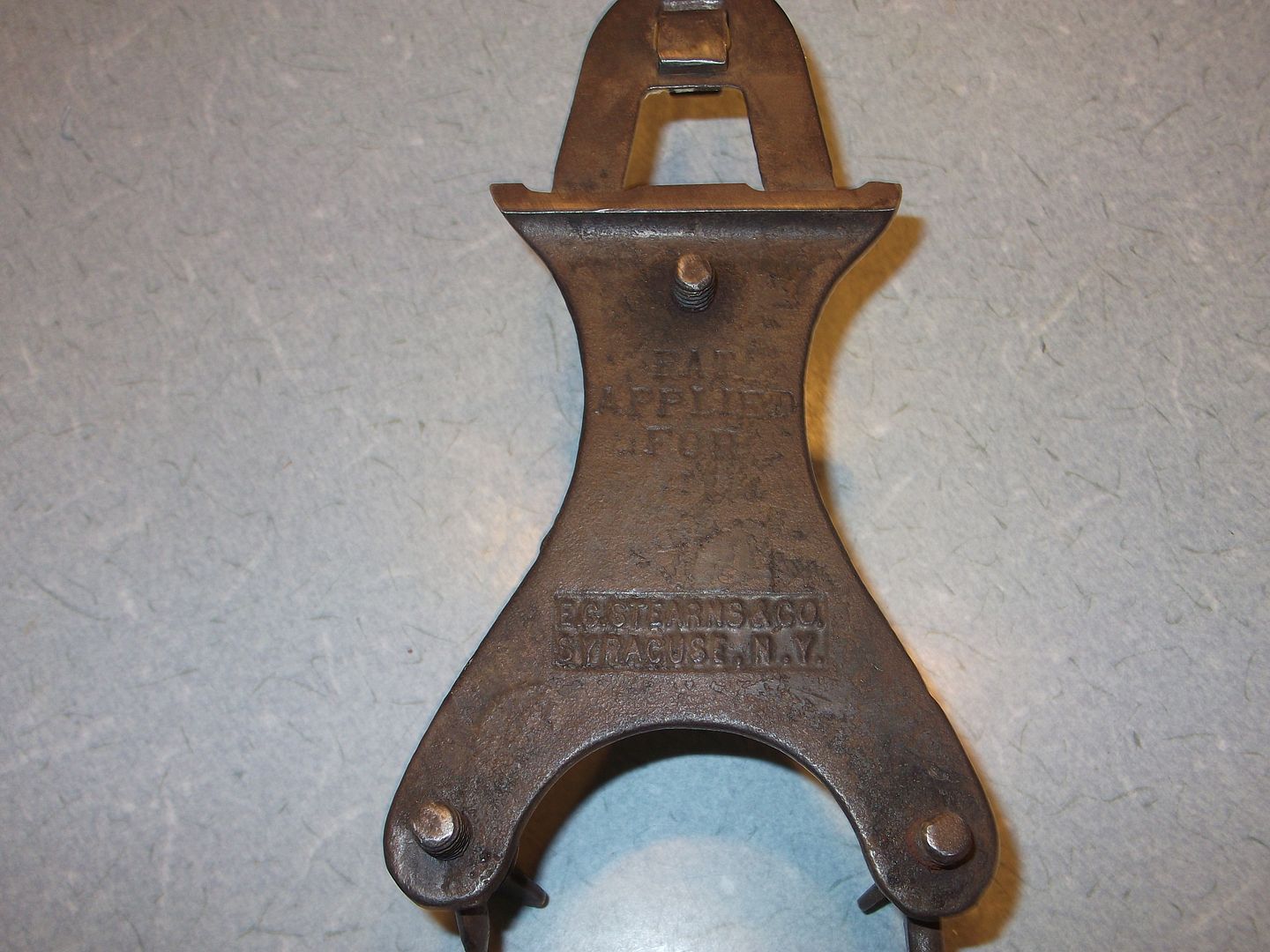 Here's the back side of it...looks like the three thumbscrews are leveling adjustments at first glance.
Hmmmm....Stearns and Co. in New York....We had to admit being around the thing it's used on our whole lives neither of us had ever used it.
Ok, ok I cheated you all out of a good clue....it's made to hold a file (one size smaller than this one). So take a look at the next picture...
AHA !!!! It's intended use has to do with a circular blade like this of any size.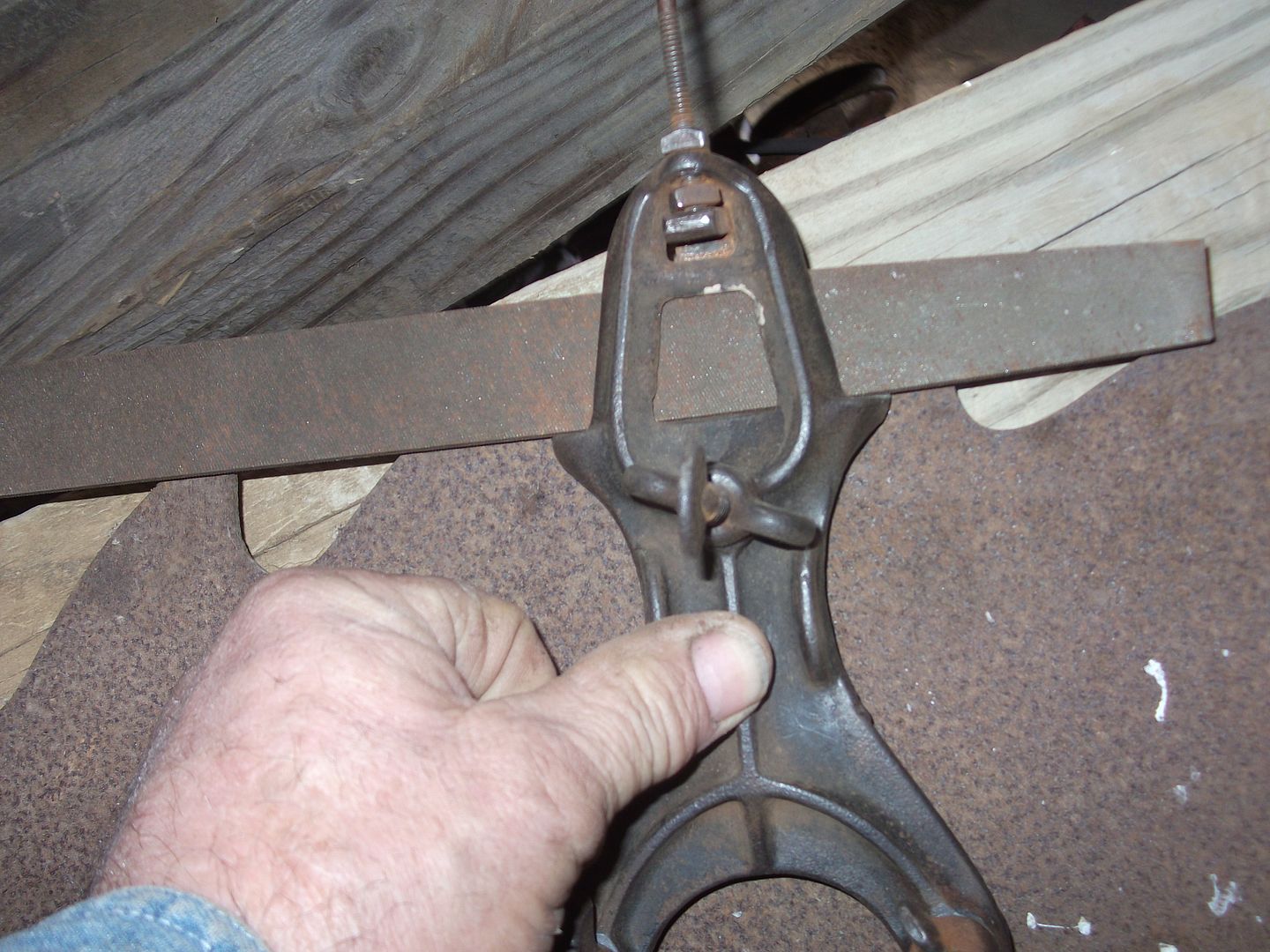 Of course it can't be held correctly with one hand while posing for a picture, but you can see it is a circular saw side dresser. I know a lot of you knew what it was, but I'm betting a lot more didn't. After filing and setting the teeth on a non-carbide toothed blade, to even up the kerf taken by the blades set, the sides of the teeth are worked down to uniform width on each side. The three thumbscrews adjust for the amount wanted removed. With the blade mounted on the arbor the dresser is then used in the direction of the teeth to file the edges to a uniform width.
If you've been around sawmill lumber much, you're aware of the tooth marks left in the lumber and you can see the repetitive tooth mark or marks left by uneven teeth from a blade that has not been side dressed. Those deeper tooth marks require much more planing to remove. Typically the side dressing is done after a fresh sharpening and setting of the teeth before its put back to use. Of course on buzz saws like Sugarmaker and myself use for wood cutting, side dressing is not required...unless you want really pretty end cuts on the firewood......