Discussion Starter
·
#1
·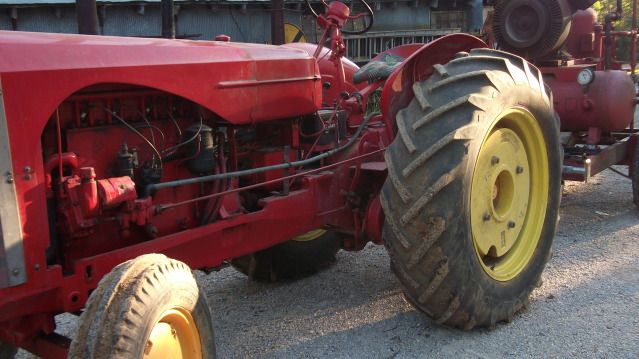 My much older brother picked up this 55 in boxes from a neighbor back in the '70's. After cleaning, painting and reassembly back then it saw moderate duty off and on for a few years into the 80's. No longer farming, it was retired and used occasionally and ended up sitting in a corner the last ten years ago where it drew moisture and stuck.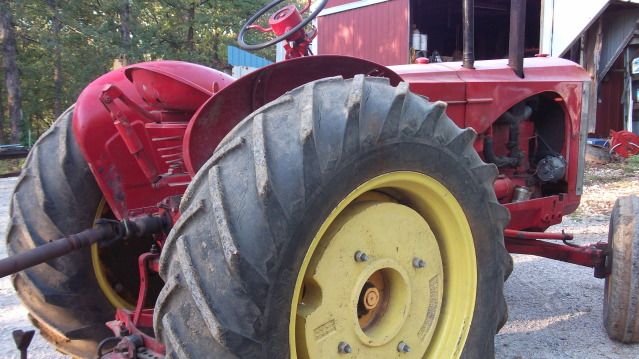 After a good soaking of the cylinders and months of bumping back and forth and subsequently some additional cleanup, its back in the saddle again ready to exercise its muscles.
What better way than pto duty to do a motor good...The compressor is a three cylinder, two stage and pumps between 104 cfm and 120 cfm at 125 psi and will work a MH 44 hard...but for a 55 it will be a cakewalk.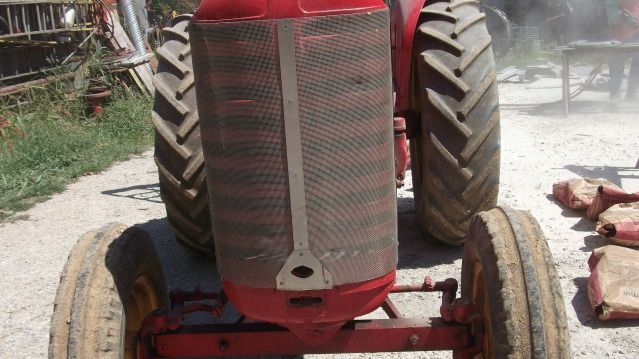 Having some stainless steel mesh from a jobsite trash hopper allowed him to fabricate a pretty nice grille screen. Not bad, huh ?
Hooked up and ready to go, gotta get him into my blast helmet and I gotta get my earplugs...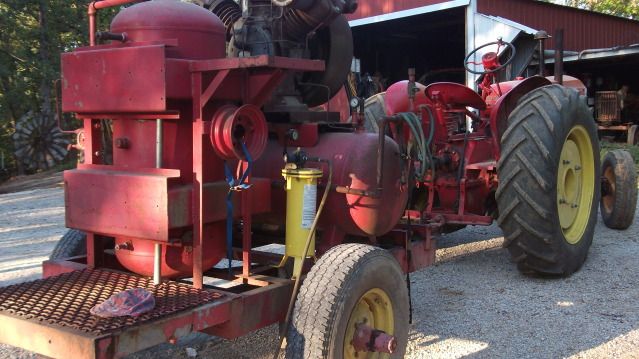 A shot from the rear of my scrap-built sandblaster....there's a post with pictures and the story somewhere in "I need to tell you all" if you are interested.
Time to get started, we have all four rims, rear rim centers, all the sheetmetal, drawbar, Saginaw 3 point assembly, four sets of wheel weights and well... just about anything that couldn't be dipped in the electrylosis barrel to blast.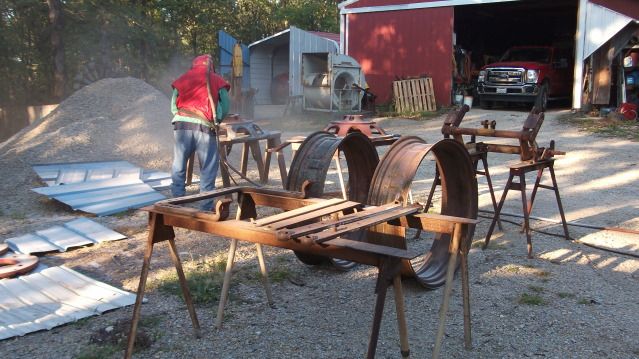 Moving right along, my duty is just monitoring the engine temp, oil pressure and moving freshly blasted parts out of the way, moving rusty parts up closer and monitoring the belt tension and pressure on the blaster. The tank holds just around 800 pound of silica sand and will run full blast for 2 1/2 hours between refills. I mistakenly said on the other post it held 600 lbs.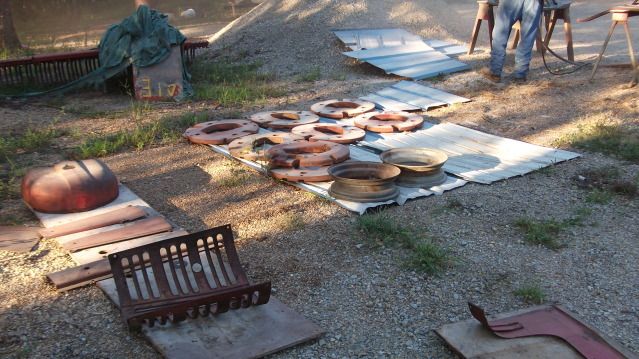 A few of the parts laying in waiting...we can vary the pressure for thin sheet metal to prevent warpage, but there was no issue with it at all this time.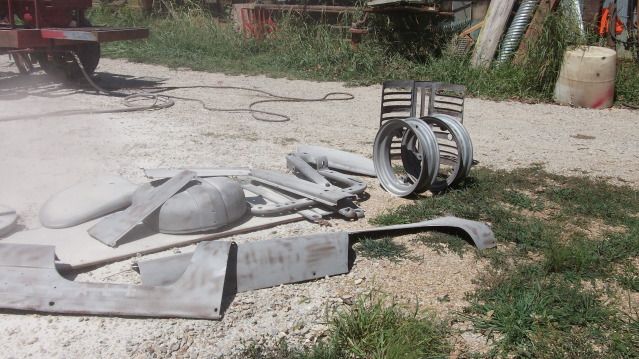 Some ready for primer....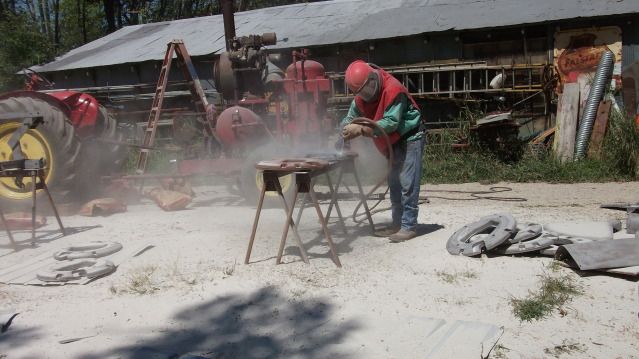 Nearing the end, I think he's beginning to wilt a bit, because we ran out of the morning shade and its starting to toast up a bit inside the helmet... :lol: :lol: :lol: Boy, I'm liking this tooooooo much !! :lol: :lol: :lol: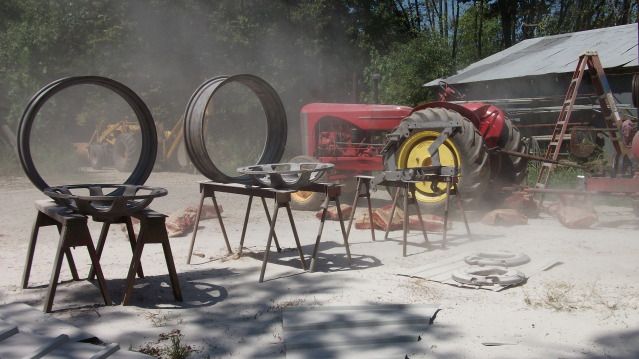 Down to the end... all in all we used about 1600 pounds of sand and total time consumed with the blaster at full speed was less than 5 hours. Of course, we started around 7:00 a.m. and finished up around 1:30 p.m. but hey, we had to stop for lunch and sand tank refill.....plus you gotta remember we are just a couple of retired old worn out former members of the work force just hobbling around with our walking canes trying to find youngsters to do our work for us !!!! :lol: :lol: :lol: :lol: :lol: