Discussion Starter
·
#1
·
Recent heavy rains have washed out my roadway quite a lot...Wife's car bouncing so badly, she's getting bruises on the top of her head. :lol: :lol: :lol: That's not funny, now come on guys !!! Anyway, time to bust out the WC Motor Patrol and churn up the rocks a bit. Yes, it still has the "temporary" Freon gas tank
Low priority is all I can say....
She does a pretty good job of it too. Of course the chains make a world of difference. Running this thing on close to a half mile of washed out roadbed makes you realize how hard the old timers had it on these machines. No hydraulics, just hand wheels, rotation of the blade is manual, (unbolt and move to new hole and re-bolt with 7/8 x 3" bolts), no power steering, no foot brakes and the list gets longer the more you think.
Darn...same picture and I don't know how to delete it. Starting to get some more off the edges to move around. Really, not bad at all, but it WOULD be a good afternoon to have a forum buddy to stop by for a visit.....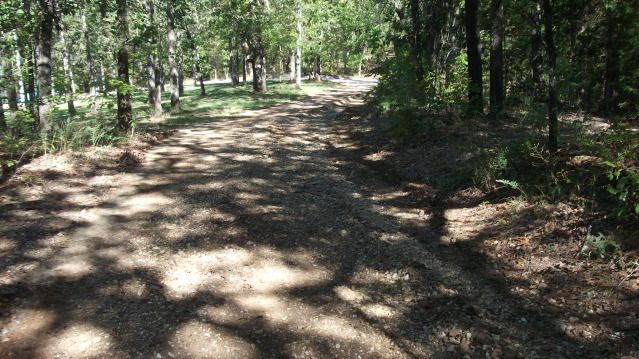 About three more passes and the mix will be good...one last pass to smooooooth it out, then comes the roller...more fun times
Whooooops... you weren't s'posed to see that.
Here it is winter is coming on and my woodshed isn't FULL...I'm gonna have to crack the whip on the son-in-law...
That's it for the Motor Patrol, time for the roller. One of the MH 44's been sitting too long, we'll move the Ollie 77 off and give it a rest.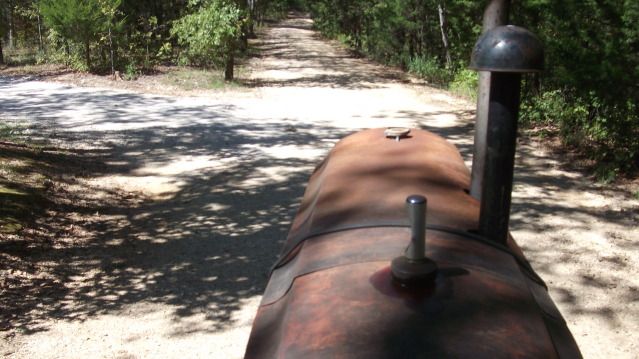 Boring picture, but that's what you see from the 44 seat...man I'm glad to get a break from that Allis for a while :lol: :lol: :lol: