Discussion Starter
·
#1
·
Long story, but the motor is fresh, .040 over. Did the head too. Still gotta put on the hood one of these days though.
Those forks are 12" channel iron bolted with 3/4" grade 8's and 1/4" plate, 4"x4" for re-inforcement through the bucket.
The hoe has a 15' reach, and I have 12", 18" and 24" high capacity buckets for it.
I've since fixed this bad flare on the power steering.
You can see she runs pretty good oil pressure, about 62 psi cold and 58 psi hot.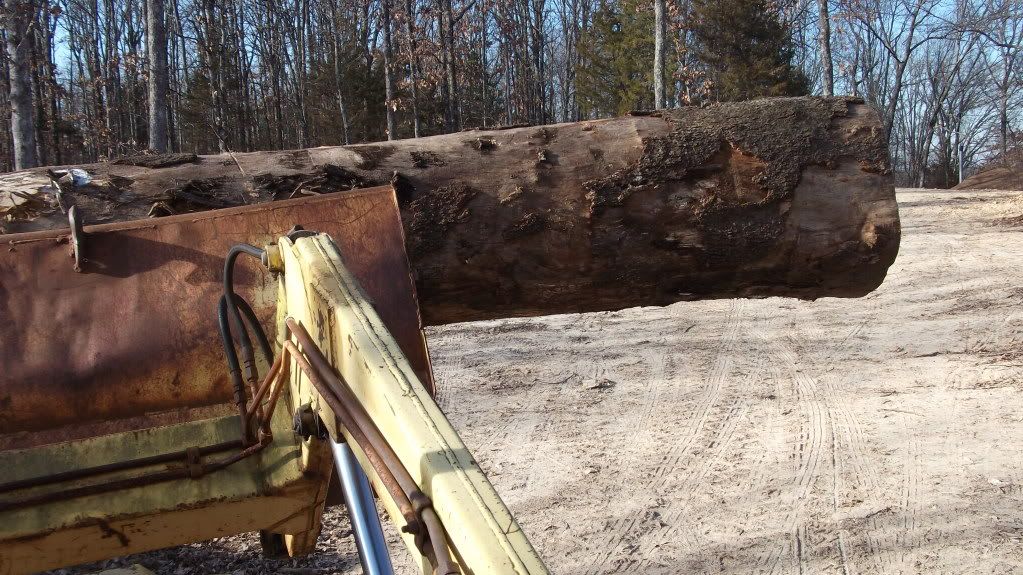 The forks come in quite handy on occasion...
I like moving the logs from the logpile with the loader because it gets some of the the bark and maybe some grit knocked off 'em before you stick the chainsaw in...Uhhh, anybody got a spare grille ??