Discussion Starter
·
#1
·
After seeing Jims pictures I had to post several of mine...
I love my dogs, I suppose other than my immediate family, they're the most important thing in the world to me. I can't imagine my life without them, and I really don't think I care too. I believe with all my heart that the Lord gives us good dogs to remind what His unconditional love is really like...
This is Chisum, my ever loyal and faithful best friend of 13 years. A bullheaded basset-beagle mix. He's waiting to hear me say "Truck Boy" on the otherside now, after a brief battle with spleen cancer in 2009...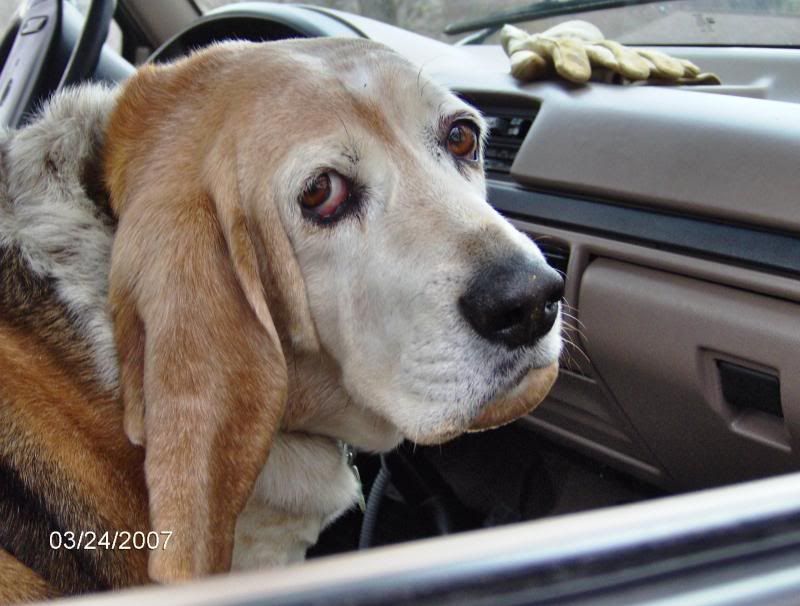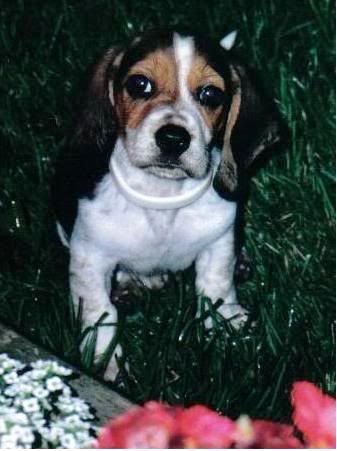 In 2006 one of the teenagers at our church "dropped" this little fella at our house. We fell in love with him and named him "Diesel". He got the benefit of spending three years with his "big brother" Chisum, learning how to follow in his paw prints. Diesel loves being around tractors, under 'em, on 'em, beside 'em...
Here Diesel is helpin' me with a clutch adjustment on the F-Cub...
Checkin' out the 420 John Deere in 2007...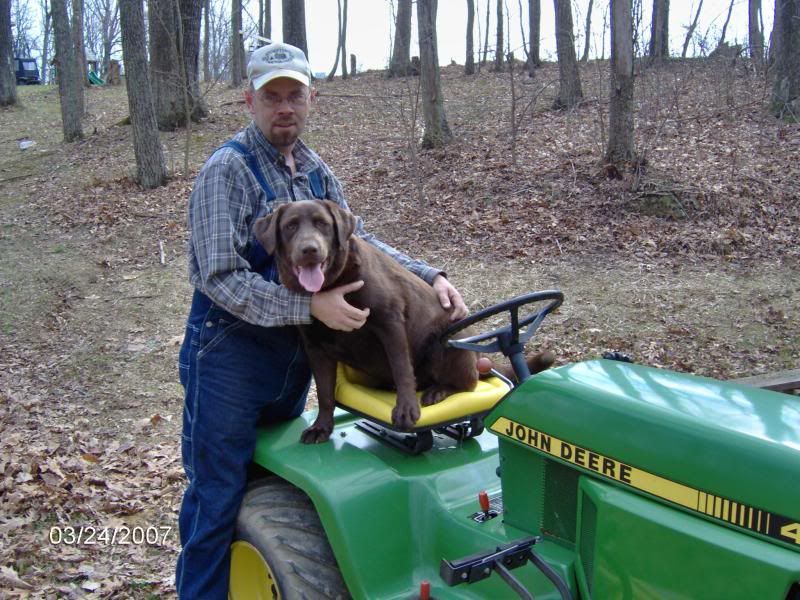 Watchin' over his "herd" in 2008...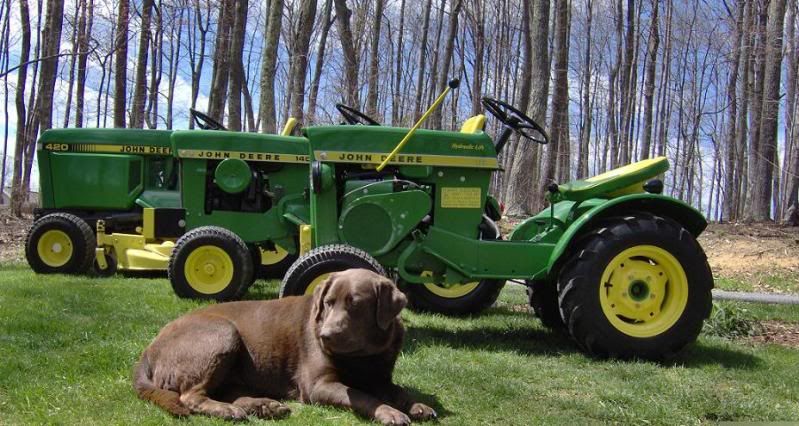 Laying with his brother and sister in the field last year while I was trying to plow the garden...
Which brings up the other two...
"Zorro" came to our house after my daughter made an unexpected stop at the local animal shelter... he was just a 6-8 month old pup. Now he's a two year old and spoiled rotten. When Chisum passed in 2009, Diesel 'bout grieved himself to death, but bringin home Zorro seemed to snap him out of his depression...
"Scarlett Jo" showed up on the back porch on a snowy winters night in January 2011, just as we were gettin' ready for bed. Vet said she was a puppy, barely 10 weeks or so old, apparently dropped by some heartless individual as cold as the night she came to our home.
Here's a couple my wife took last weekend while I was workin' down in the field.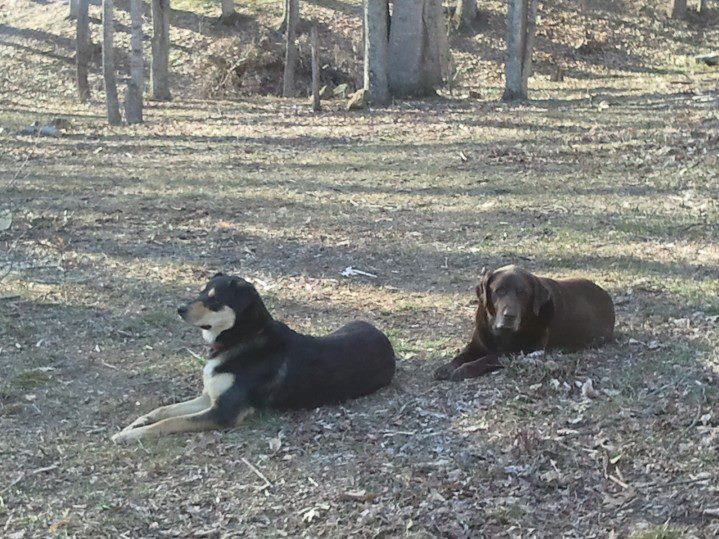 One more and I'll quit...
My wife took this last one weekend before last on her phone. I was workin' in the field that day and came to the house for a bite of dinner. She was outside when I left the house headed up the road, back to the field. The quality of the picture isn't that great, but to me it speaks volumes about me. I told her if I die tomorrow, they can set this out by my casket, 'cause it's how I want to be remembered...me on a tractor, with my ever loyal and faithful dogs by my side, and I was at peace, I wouldn't have traded places with kings nor heads of state.