Discussion Starter
·
#1
·
Usually by the first of June were past fleas on tobacco cause the hot days get rid of them but with the cool days we've had the last week have brought them out. Brandon called and said he had seen a few and I went down to check and saw a few small holes in the some leaves and saw some so it was time for the Orthene 97. If its going top turn off hot and dry it will take care of them but with three more rains in the next week forecast and temps in the low 80's I figured it best to spray.
I think this piece of spring steel was fixed by my wife's grandpa when he worked in the rock quarry to clamp the wand to to spray. We use 55 gallon of water with one can of Orthen 97. Just run a hose to a six roller pump on the pto then a hose to the wand and it will spray the row you straddle and two on each side at half throttle in second gear. It will do three on each side at 3/4 throttle but works out better to do 5 rows with the way the rows are skipped. We used to put two cans of Orthene in 55 gal and at the above speed you could go over 2 acres twice but with 1 acre I just used one can and went over it 4 times, took about ten minutes and I looked today and no more fleas.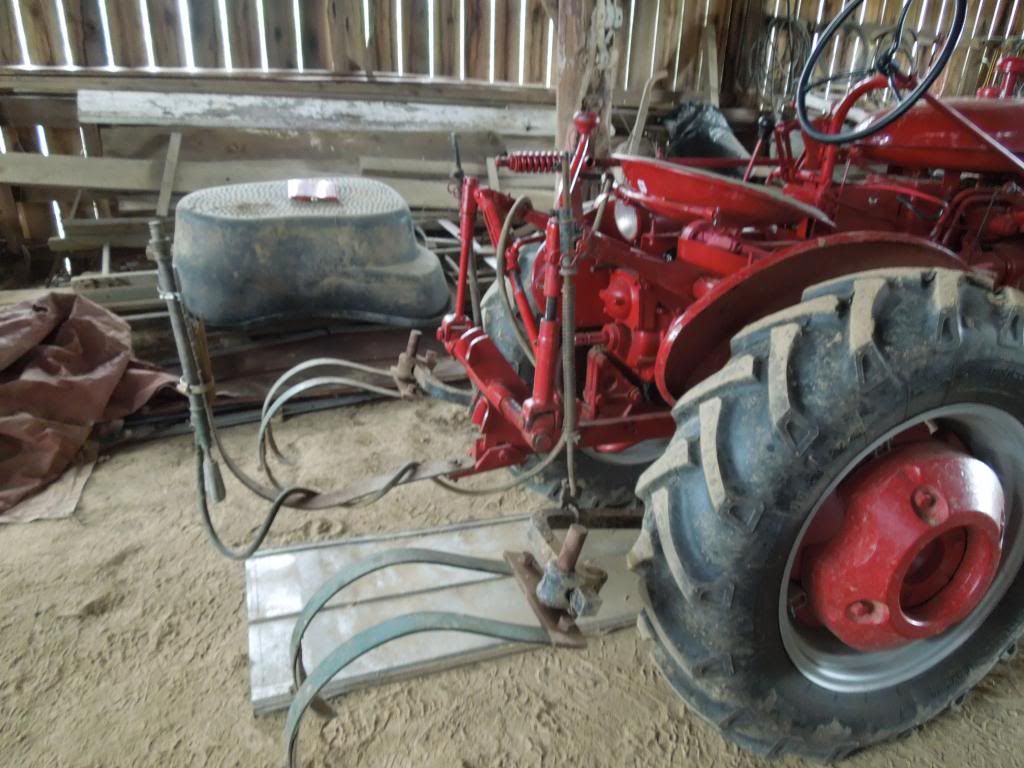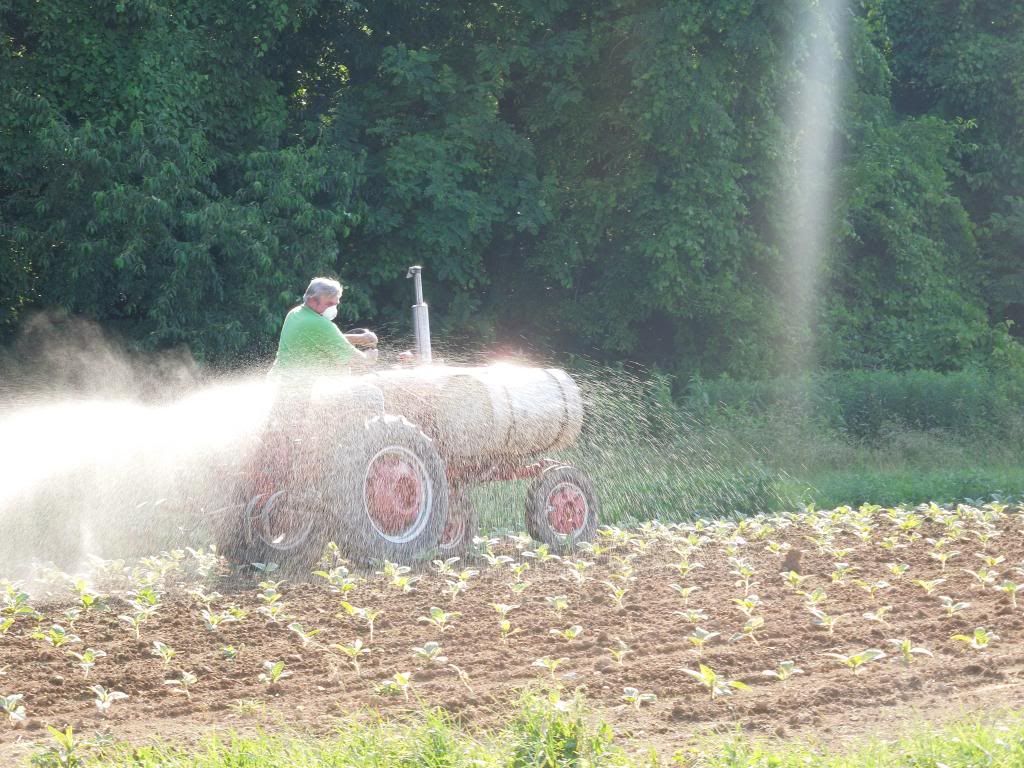 For the first time in my life I wore a mask while doing this and wish I had started doing this years ago. Besides once I cut a hole out where I could smoke it wasn't that bad.
Just kidding I don't advocate either.