Discussion Starter
·
#1
·
Another mowing season is upon us. I have my 1988 Simplicity I bought new in August of that year. It was a mower I settled for cause I couldn't afford the Ariens I really wanted then. It has proved to be a pretty good investment for me. It has the Kohler MV 16S engine which is 17 HP. I've over the years I have replaced the fuel pump and two ignition modules the last just last week. I had to rework the steering drag link after that dumb bolt with a ball on the end fell out on one end and on the other end the adjusting part broke, Both those when it was about 5 years old. All the normal stuff to like plugs and air filters and oil changes. It is a hydro. Trans and Kare had a awful time getting used to it since she grew up using a clutch on lawn tractors funny thing is she won't drive a car or truck with a stick shift. The belt for the mower was all stretched out so it needed replacing. 58 bucks at a dealer get it installed start the tractor and engage the mower and let the belt run at light speed. I go mow a small section of the lawn about 100 sq. ft. disengage the mower and the belt blows. I check a different source (TSC) for a new belt, they have to order it and it is 31 bucks. Install it and boom it blows. All the spindles spin free and the pulleys do to Alignment seems to be fine also. I don't know what to do except take it to some one. But 80 bucks in belts already is hard on the budget for a month.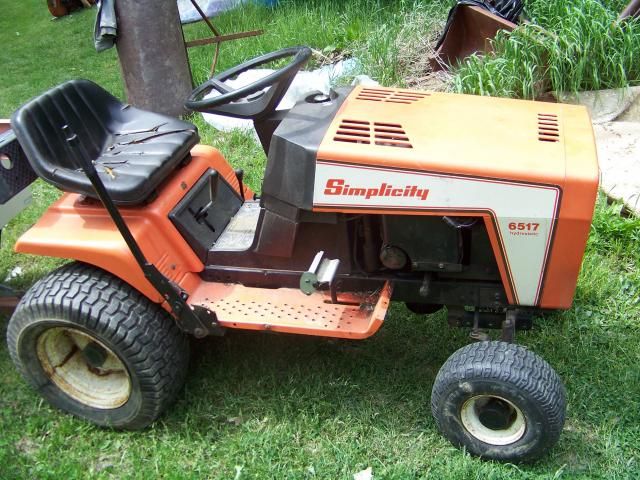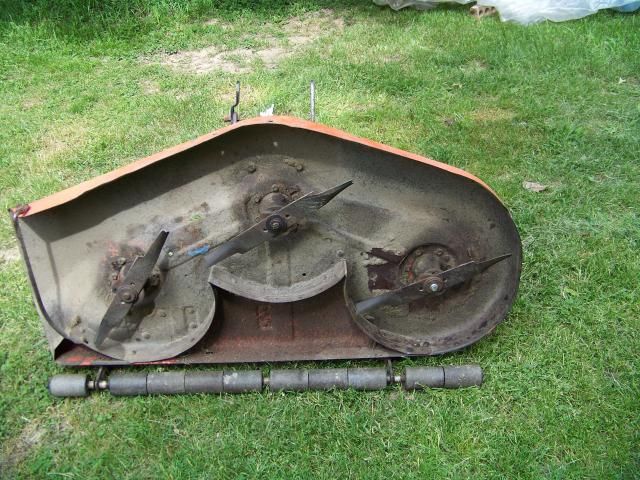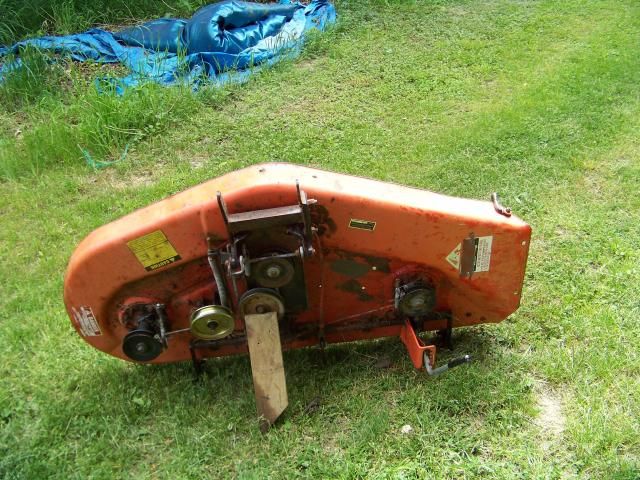 When Kares Dad died he had two Simplicity's, a 1964 Land Lord he used mostly for snow blowing after he bought the 7112. I still use it for that.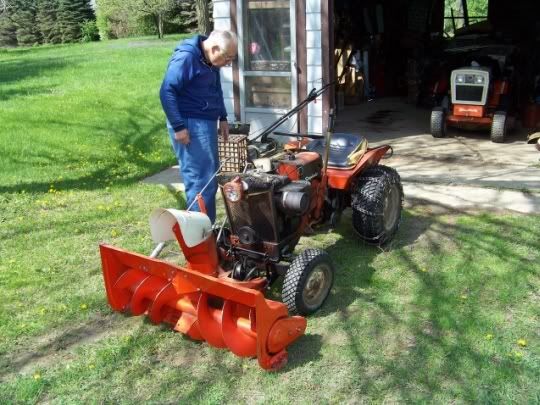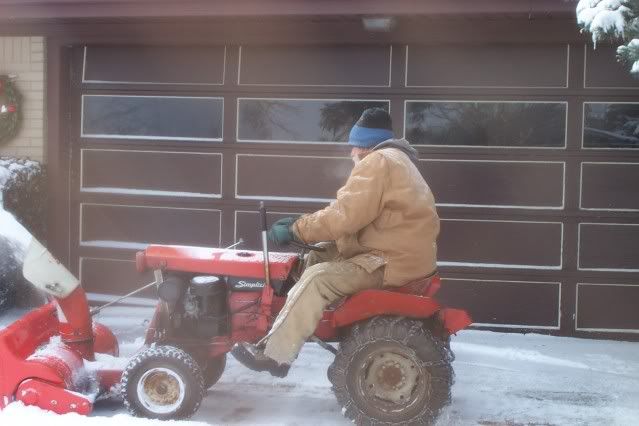 So Kares older sister decides she is going to do the lawn mowing after dad died, she had did some while dad was sick from the chemo. I figured she had been taught like Kare to take care of equipment but I figure I was wrong when spring of 2010 rolls around and it starts smoking. The bitching started about the smoke, I said leave the lawn alone I'll do it but she continued, and started complaining it kept stalling. Mom would call and say that it was sitting in the middle of the lawn so I would run over there. I'd start it up and mow the rest of the lawn no problems except a bit of smoke. Mom finally gave in to a new lawn tractor for her daughter ( neighbor's on both sides had got new tractors So you can tell what I think) The dealer Didn't want a tractor over 35years old that smoked so I told mom I would buy it. I've had it two years now use a different oil so it doesn't smoke as bad and it has never quit on me even though I have been mowing my brother in laws place that takes 4 hours to do.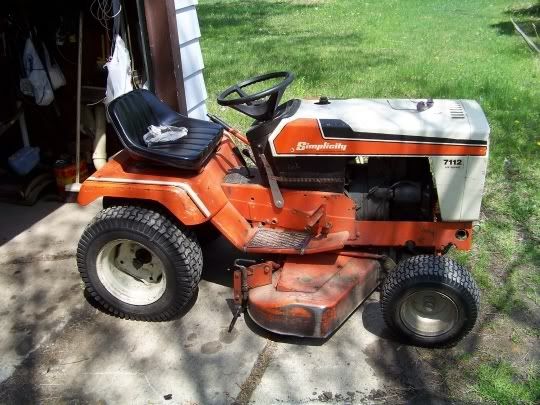 I am afraid that 4 hours of mowing was going to cause the 7112 engine to finally blow even though I was stopping to check and add oil part way thru the job so I really wanted to have my 6517 going with its bigger deck and its better adjustments. That is one of my complaints with the 7112 the deck just won't adjust to cut the grass at 3 inches or more like I prefer.
I felt I couldn't tie up either mower to get them fixed but felt I had no choice. Early Saturday morning the 25 Kare gets up and says lets go look at some zero turns I've been seeing you eye balling. TSC Bad Boy was out as they were firm on the price and they don't fix them, some parts you still have to order. Box stores only have stamped deck stamped machines so they are out. Simplicity has a real nice machine but they won't deal and the dealer is so far away really at 35 miles. Skags are nice despite that awful color plus they were the highest price of what we looked at.
We got a eXmark with a 60 inch fab ultra cut series 4 deck Pioneer series S with a 27 HP Kohler.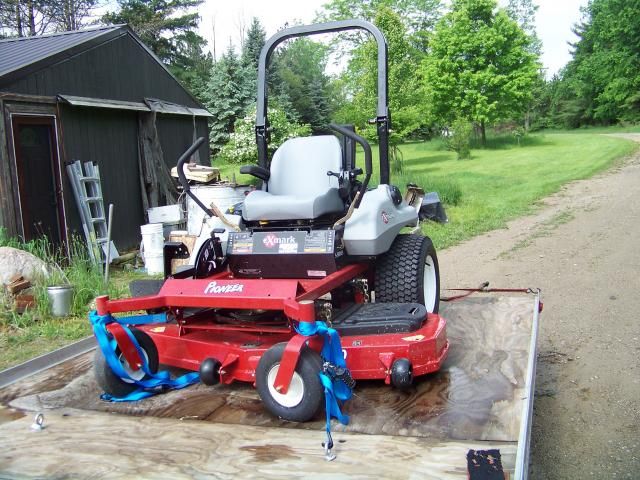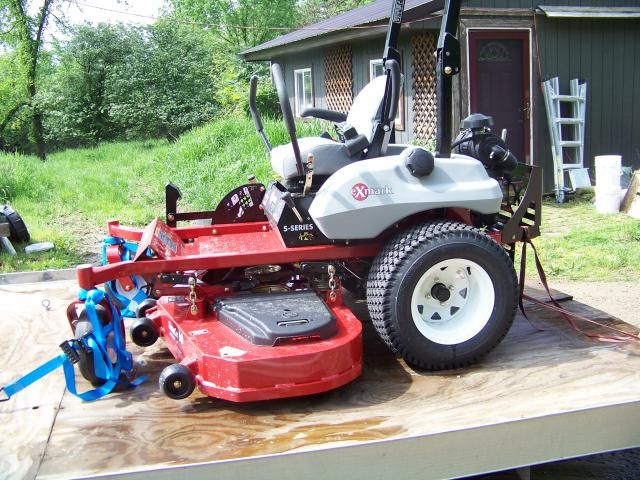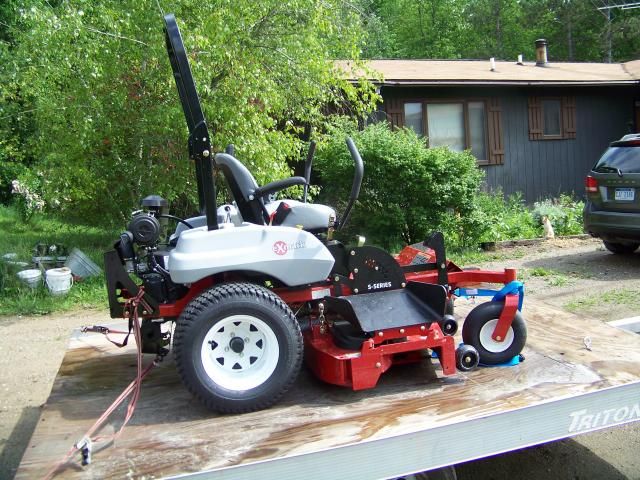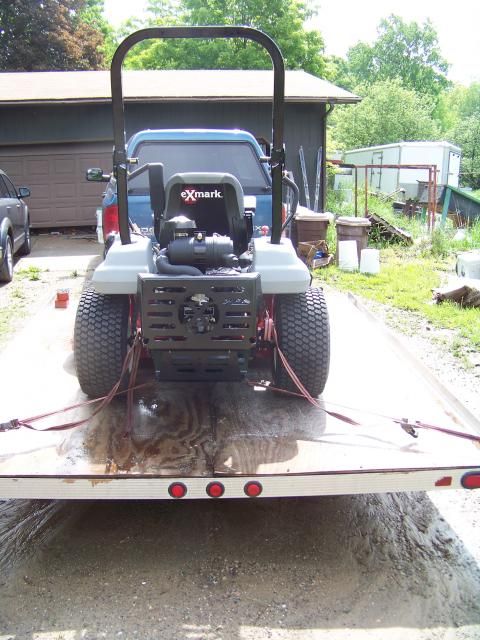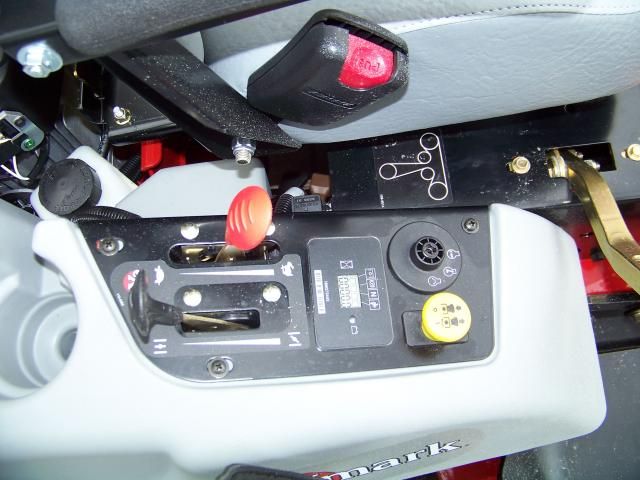 So far my only complaint is the fuel tank cap which takes away at least another gallon of fuel which is 7 gallons now.
Al