Discussion Starter
·
#1
·
I put this up on the old forum, not wanting to bore anyone but I thought I would put it back up for a starting point. My grandpa and his first cousin went to Victory Kentucky in 1952 and each bought a 1952 VAC Case with the wide front end and deluxe seat. I think caseman told me and dad the wide front was called a Vac 13. Go along another 59 years and dad was offered a chance to get the tractor in on trade from his cousin because he said he was never going to fix it back up. In the trade he also got another 52 Vac 13 in pieces and a Vac 14 narrow front parts only tractor. He also had a eagle hitch mower and a set of two row cultivators he had rigged up from a older model case. When we went to get it we had to cut a couple of small trees to get it out of the shed it was in for the past 30 years. One of the rears blew when we aired it up so with a 28" and a 34" we got it on the trailer and about two minutes after we got it on the trailer the 34" let go but we got it home and hopefully will get to start on it before long. After we got it home we found grandpas is serial # 38 and his cousins is serial#39 they came down the line together, bought together, farmed within 5 miles of each other and now will retire together.
Here it sets in the shed.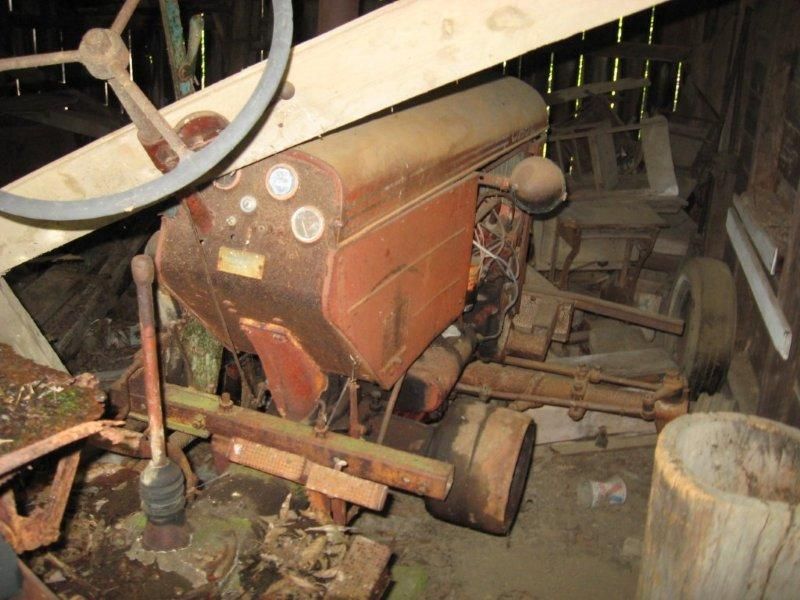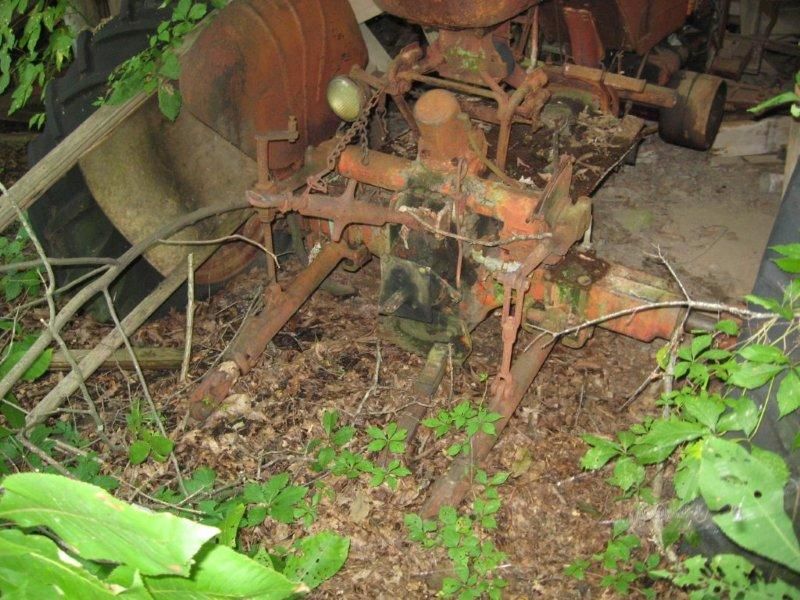 Finally out.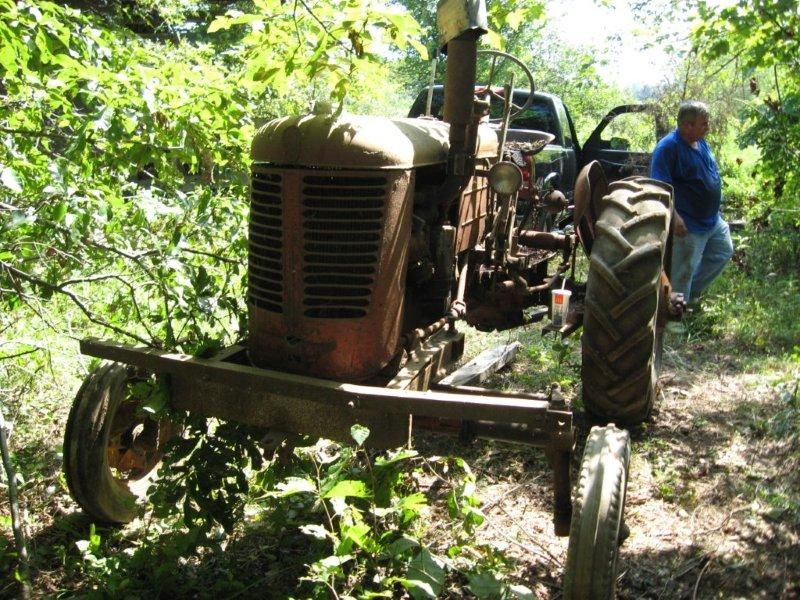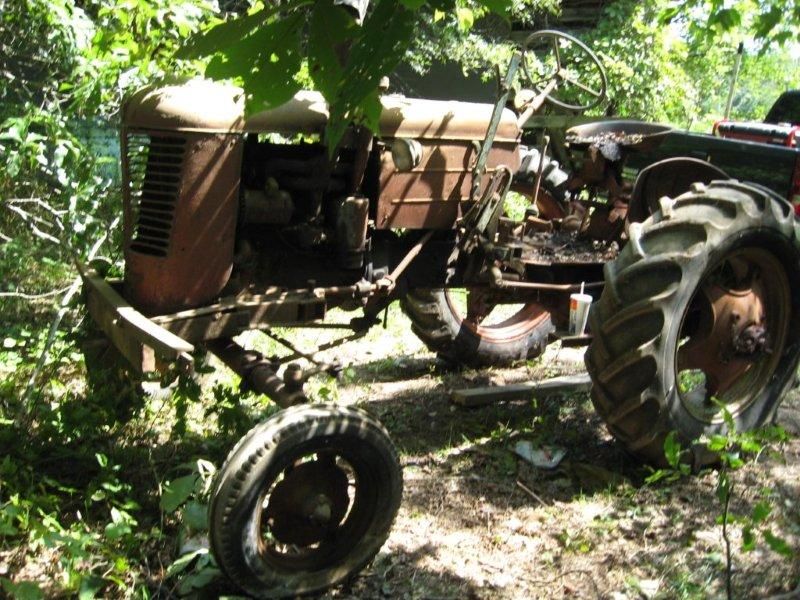 Loaded up and I sure do wish I could clean that metal can oil filter out and use it.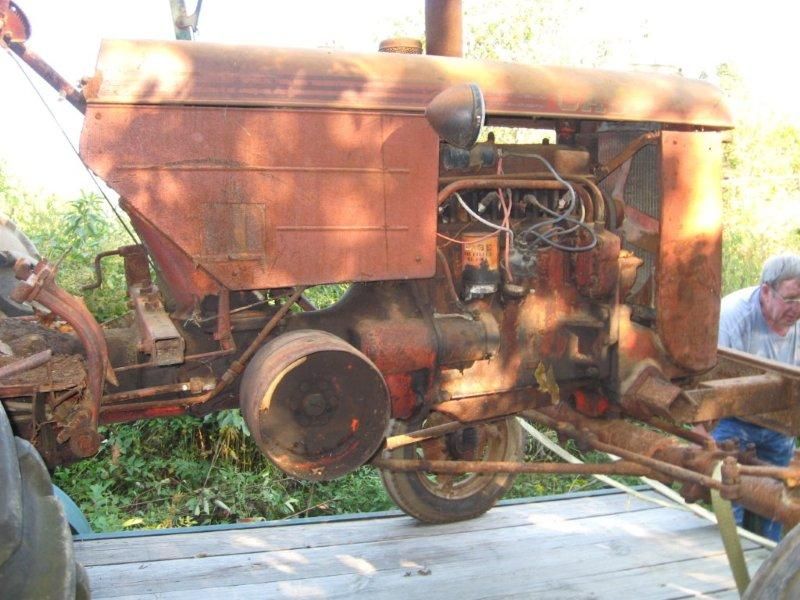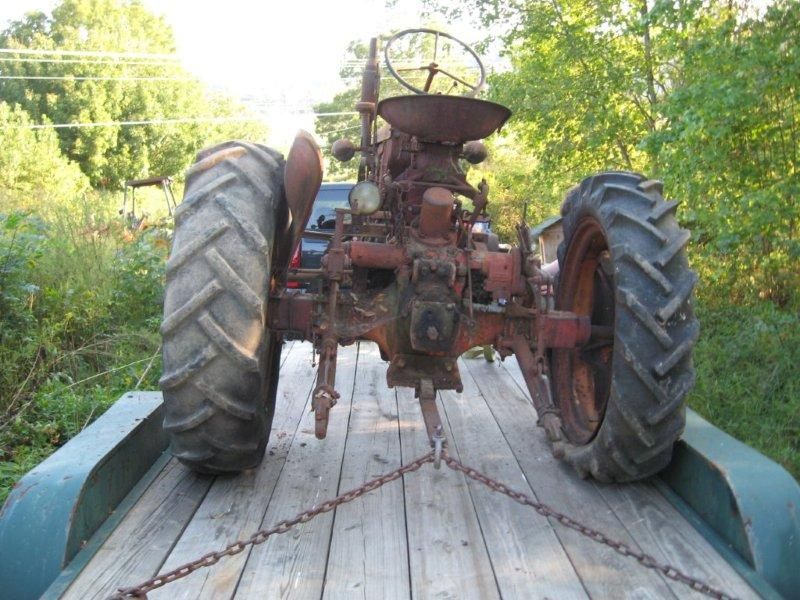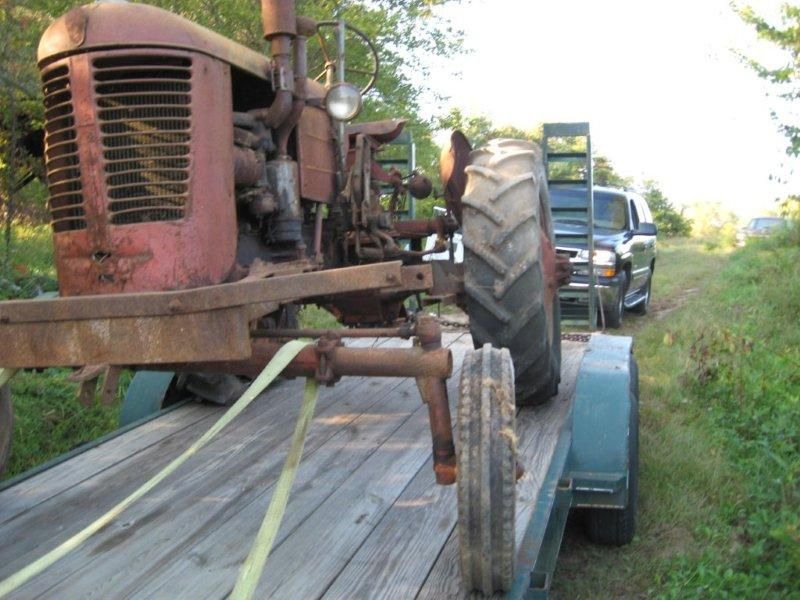 Finally home and man it was a trip.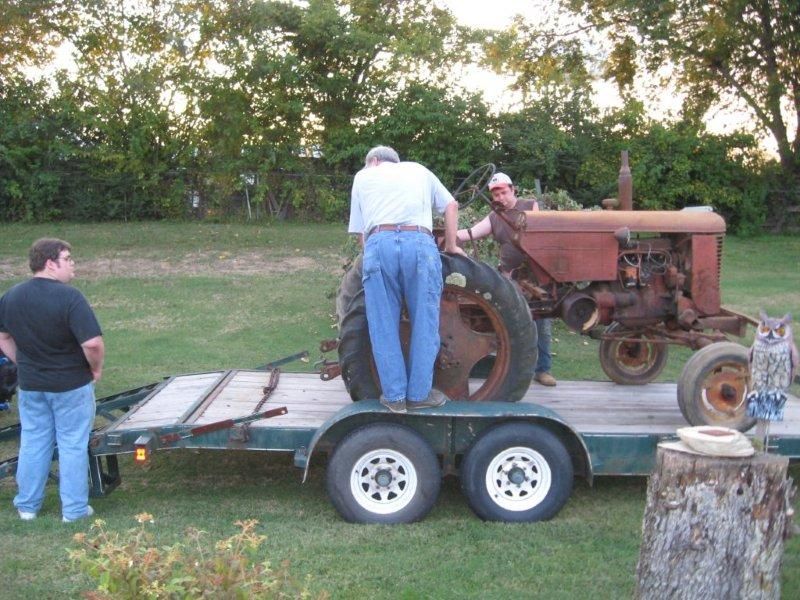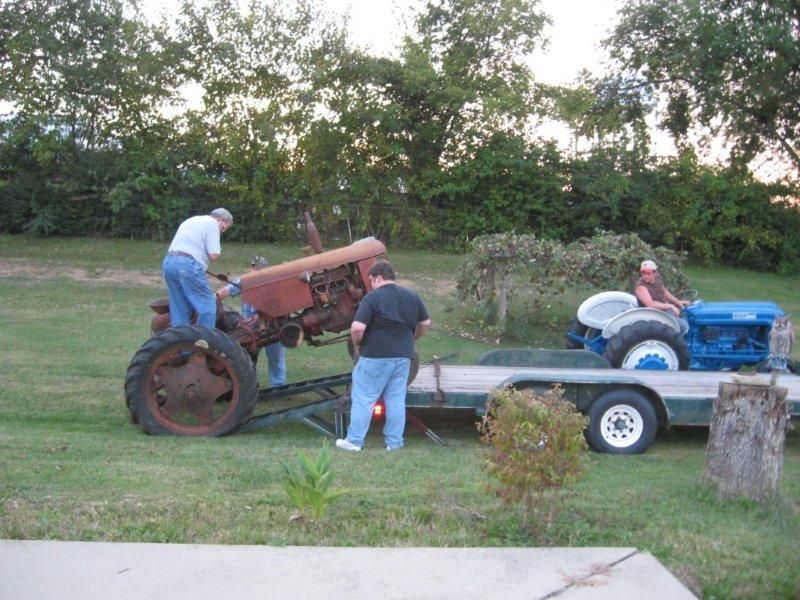 Check out that Pontiac hood emblem.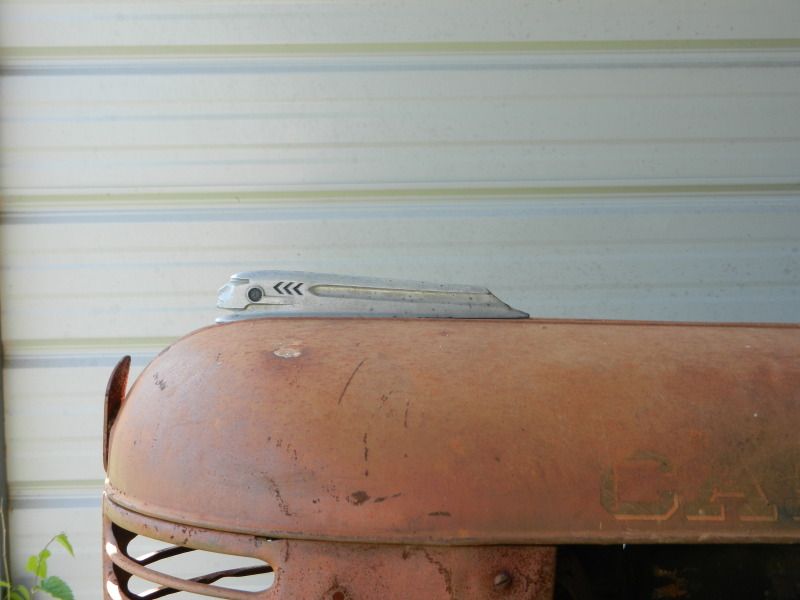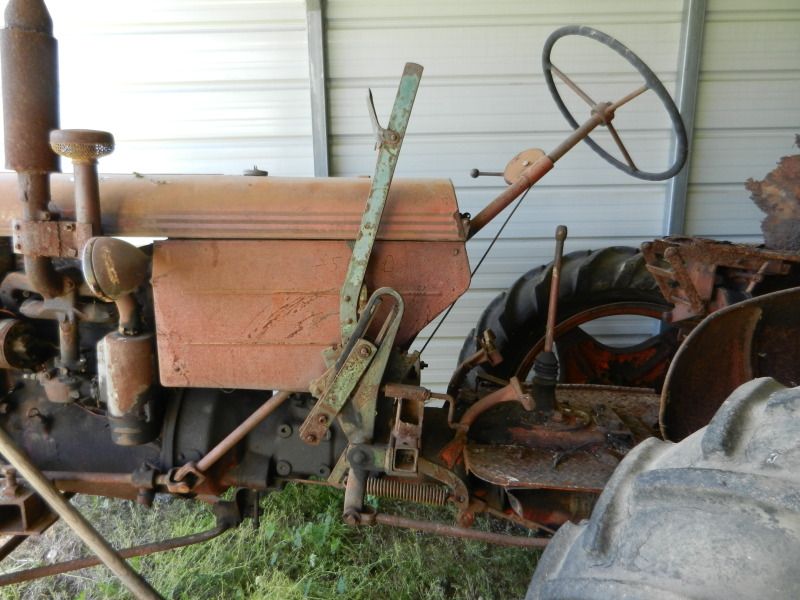 One of the parts tractors.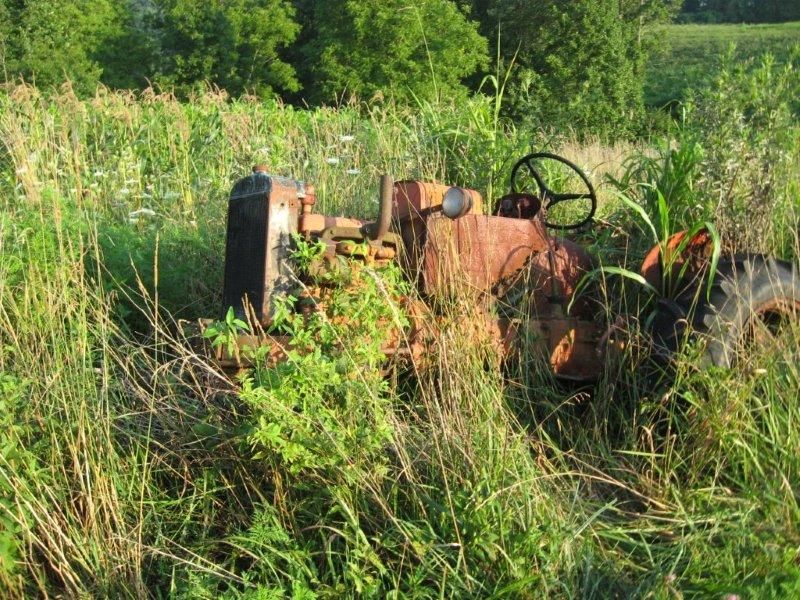 Good set of hoppers with the CASE stamped in them.
This is a project I am really looking forward to and hope we get done this summer.