Discussion Starter
·
#1
·
Folks,
Some pictures as I work on this project. I wanted to find a low cost 3 point disc for the garden. This antique small dics was located brought home and work started to bring it back to life.
I believe this was a Case or Allis disc since there is still some orange paint in a few spots. Maybe some one can identify. I am sure it was a two gang set at one time. It is only about 5 feet wide.
The right hand side was not turning when I drug it to the garage, so the disassembly started there.
It probably should have went to the scrap yard, as it was bent, rusted, and misused in many areas.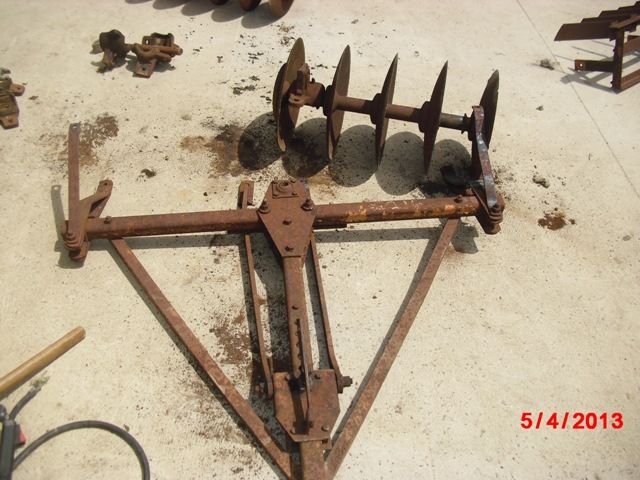 The actual discs were pretty good. I have used and seen with worse.
The bearings are wood which surprised me a little. All four of the grease fittings took grease after I cleaned them out. I have new bearings made from plastic. I will get a picture of those.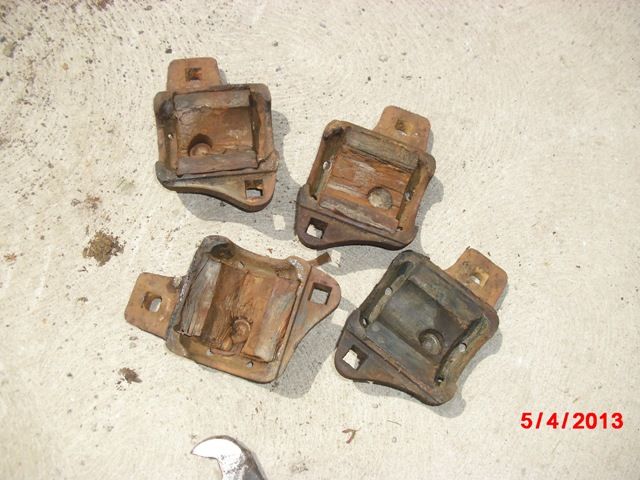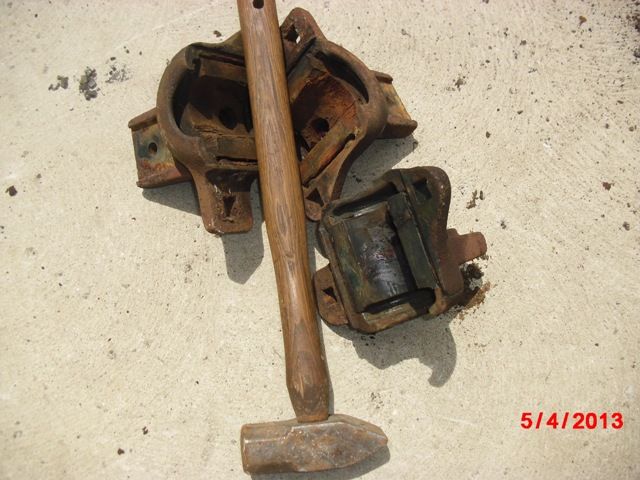 My friend Jim stopped and he seen what I was working on and said he had a extra three point hitch from a mower like this. Off I went to get it!
Here is the three point to be adapted to the disc.
Mock up as it is coming together.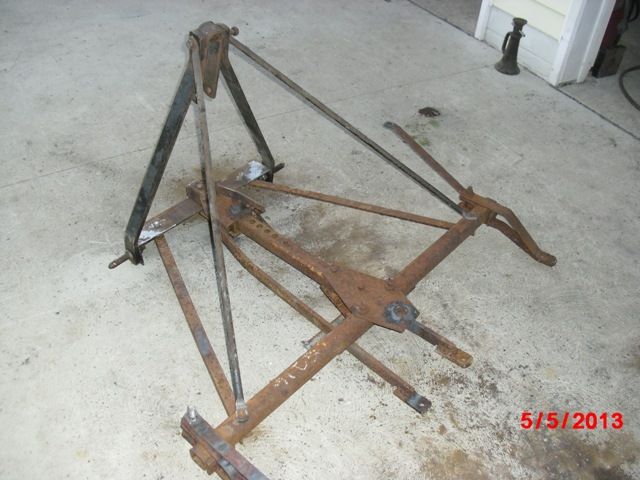 I fabricated the front cross member from some angle and turned the corner with the angle to allow the draw pins to be bolted through. Also added a angle bracket in the center to support the two sliding adjustment arms. This will allow the disc to be lifted and the center of the disc will be supported.
Starting to come back together. May not be the prettiest pup in the litter but should level out some ground behind the Ford.
I wanted to keep the feature to set the angle of the discs, so this was freed up with the hot wrench and some well placed love taps. When you lift the handle you can adjust the pitch.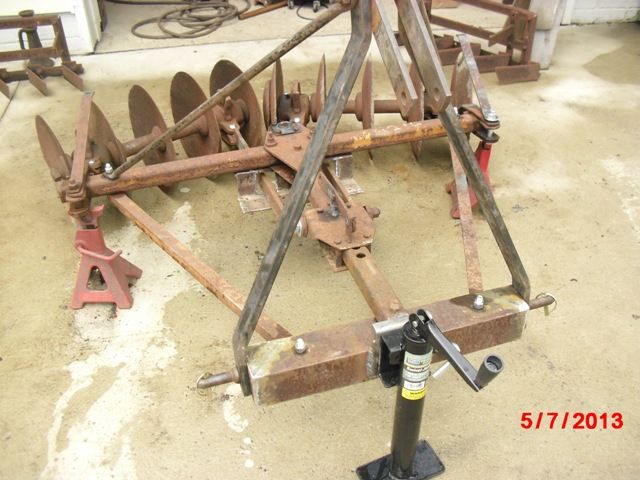 Well the new plastic bearings were not done yet but I put it back together to see how things fit.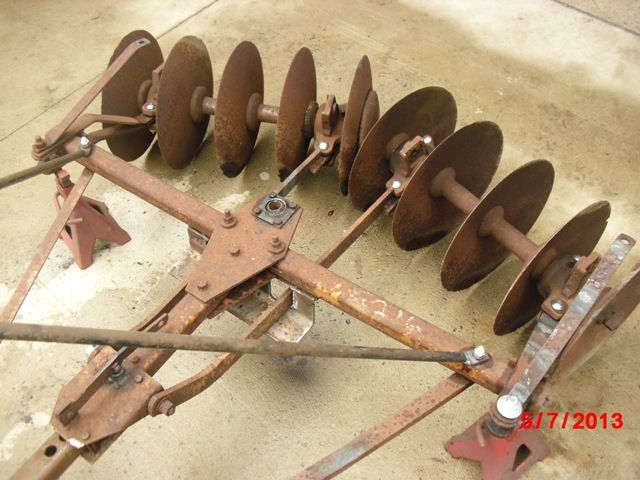 Maggie is helping, Note: I did add a $25 jack at the front so I could hook up easier. Very front heavy. I did try it and seem that it is going to work. Jubilee picked it with no problem. I may add some weight to get it to cut good.
I will get some more pictures as I finish up the bearings and install the scrapers for the discs too. Maybe a picture on the tractor.
Regards,
Chris