Discussion Starter
·
#1
·
MTA and 1050 in the late 90s, the MTAs final years of service
Same location just different time and on the other side of that shed
Notice the allis sitting in fornt of the garage. one of the only known pictures of my great grandpas allis chalmers B. soon after it was sold to "get it out of the way :roll:
This one is of the MTA camping in the woods in the same location
Different location. This at the farm where we have everything. Year:99. Shed was being expanded to make room for implements and the soon to come john deere 2840. the final days of the MTA.
Same time as the above picture. Close up of the 1955 chevy. i am very thankful to have this picture because it is the only older closeup i have of this truck or any other machines for that matter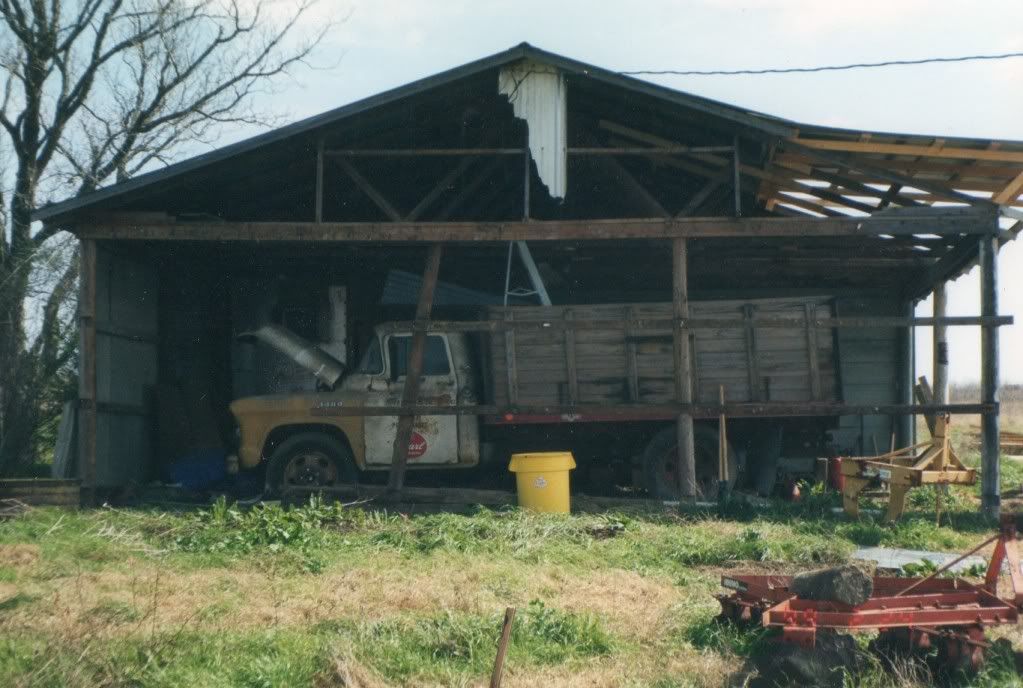 Not too long after this the MTA suffered major mechanical problems. To busy and not wanting to deal with these problems my dad replaced it with a 1978 JD 2840 and put the MTA down the hill not EVER wanting to have anything to do with it again. It seemed to be the end for the MTA. forgoten down a hill on a fence row it seemed no one would ever love it again....
Little known fact about it is in around 07 or 08 My grandpa and i attempted to save the MTA but had no way to transport it and also feared (ironicly now i supose) that the engine might be too messed up from sitting so long.
So with still no one to save it the MTA rusted on...
Untill Oct. 2009. There was a certain 12 year old texas boy named Ray who decided he would try once again to save the tractor. after joining a certain forum (cough cough) he had the inspiration to give it a shot. so fall 2009 it has begun...
Who says miracles can't happen?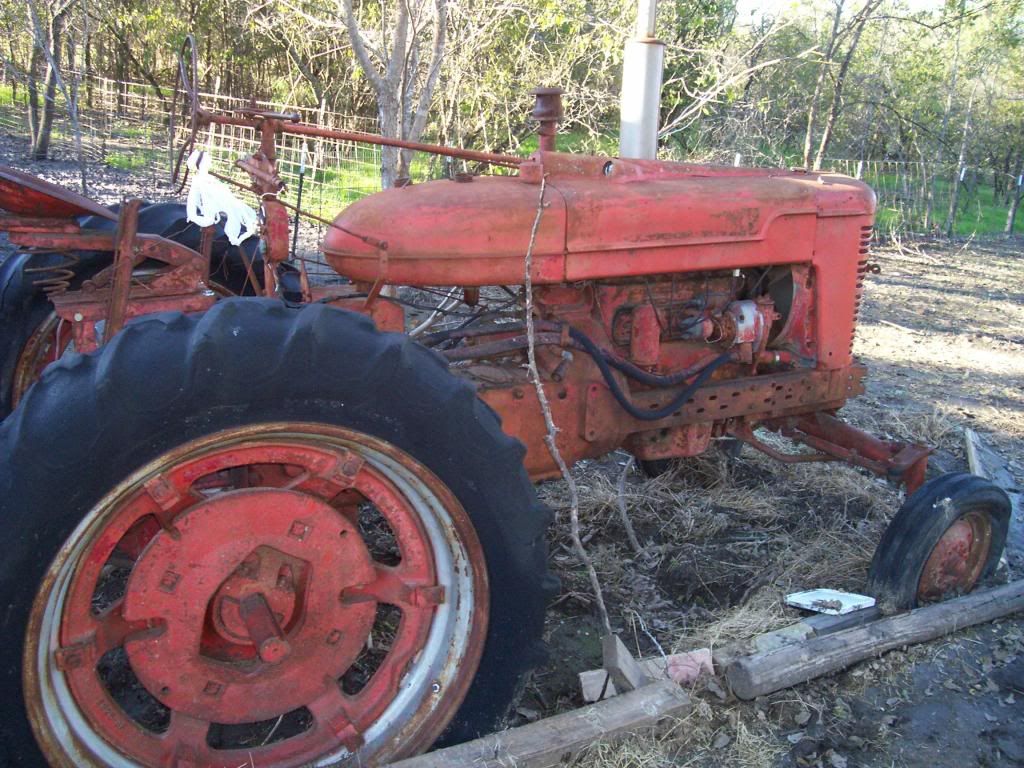 Today:
The MTA lives on happy. Still stuborn as can be but what can i say. its been throught a lot. Full story later
I hope you enjoyed this part of the MTA story, and really the story of how i got started with tractor collecting. Like i said, full story later