Discussion Starter
·
#1
·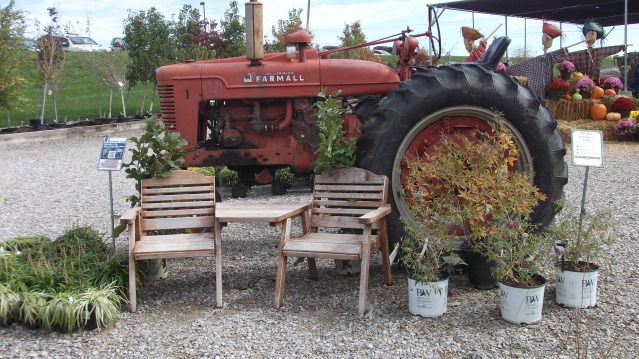 Well, it ain't that old, but a retired Super M just sitting in the weeds....err, in the flowers..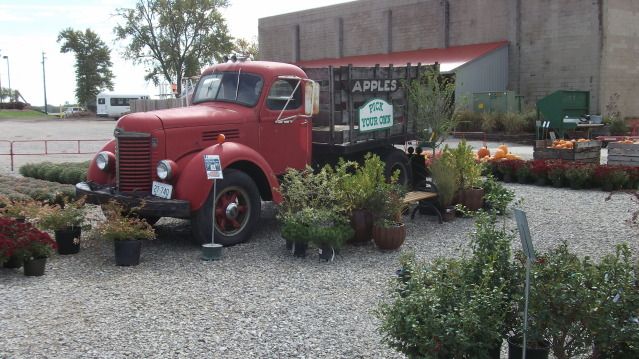 Nice old International, battery still behind the running board. Not restored, but it looks like it still runs fine.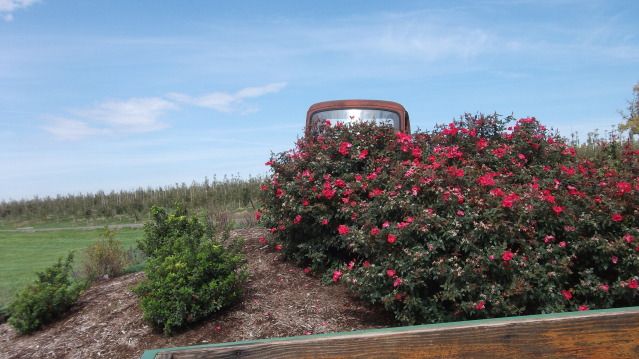 Some more rusty iron sticking out of the bushes...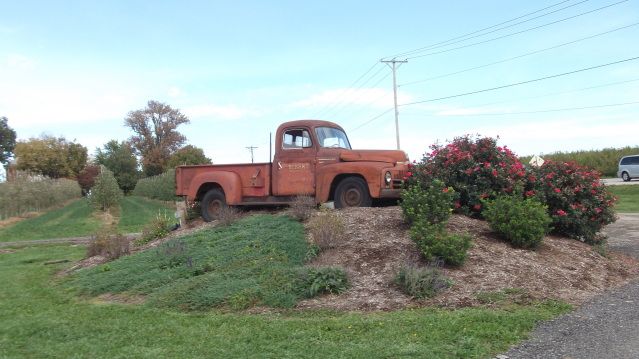 Same one, same brushpile...another International !!!! These guys have a theme going, I think.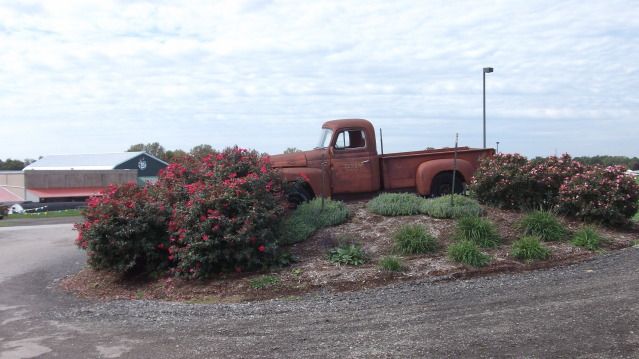 ...and from a distance, yep...STILL an International. I really like that old truck.
A side view of picture #2.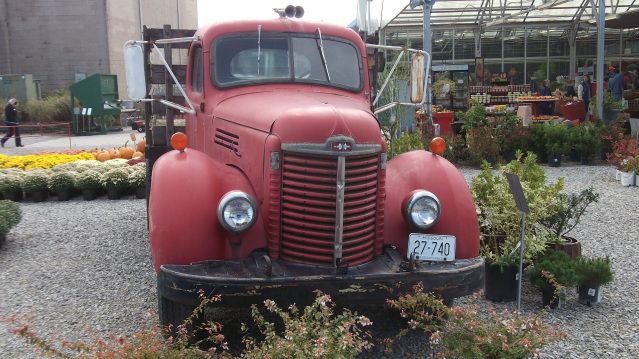 ...and a front view. I like this one better than the little pickup truck.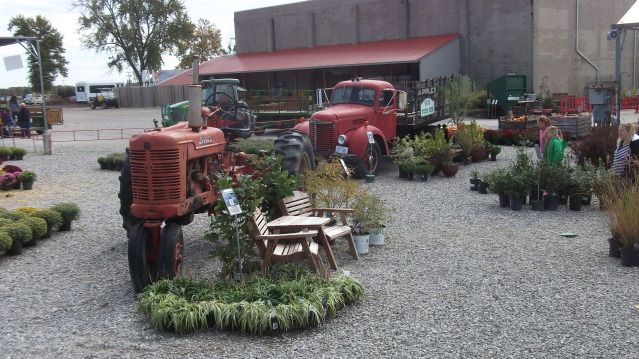 Looks like the Super M is leading by a couple lengths coming into the home stretch !!!!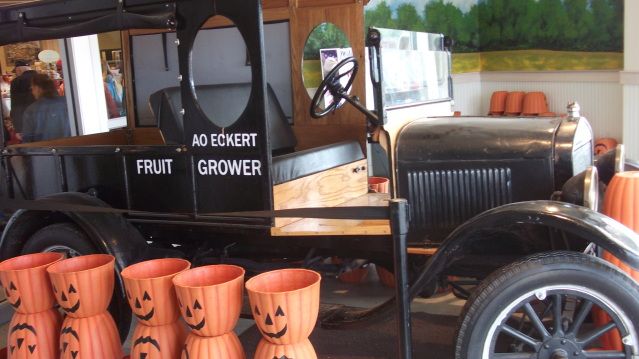 Some not so rusty sitting inside the building...
Neat truck, didn't think to check if its an International or not...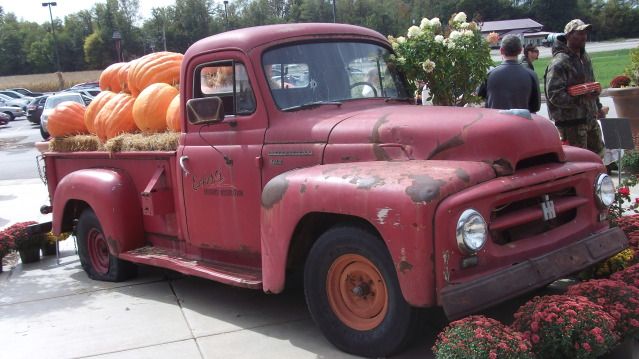 So much pumpkin weight, it blew out the rear tires !!!! Another International, bullet holes in the glass included at no charge.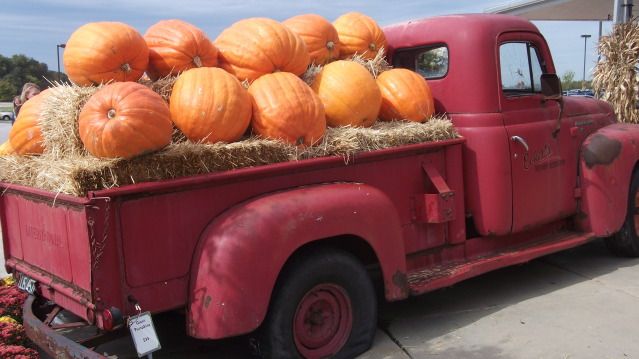 48 degrees today and they have an outside cooker set up with chile being served right in front of the bumper. Man, it was good too.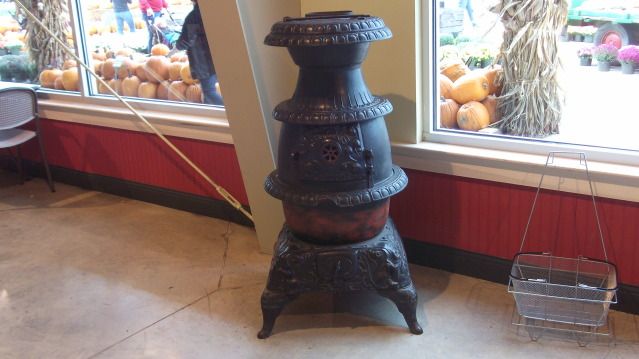 ...almost can feel the heat radiating off of this old stove...no, wait....it was a gas fired infra-red heater right above us !!!!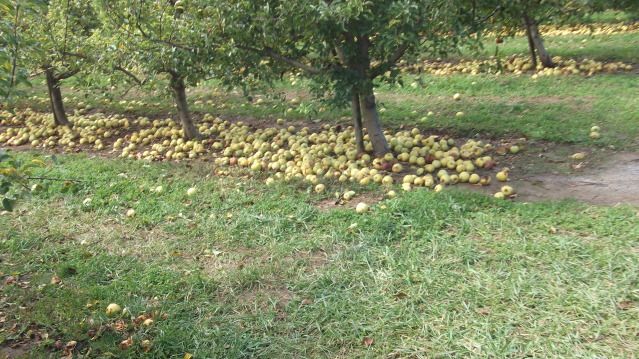 Gotta have a shot or two of the apples now. You gotta wonder just how many apples were on the trees to begin with if this many has fallen to the ground and wasted. Of course if this was at home, we'd use at least half of these, just cutting out the bad spots.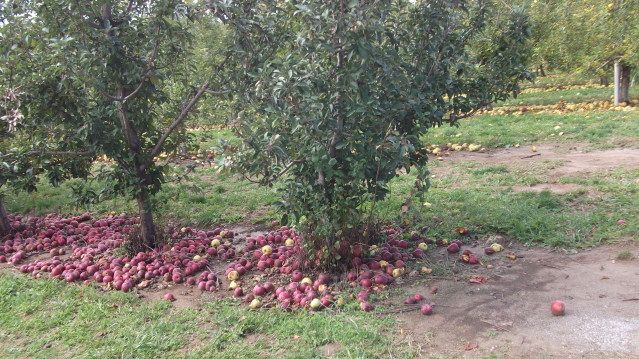 All the areas previously picked over looked just like this. I bet the deer in these parts are fat enough to be mistaken for brown bears with antlers....well, maybe NOT the doe. All in all a fun time, we got 25 lbs of Fuji and Honey Crisp to share with the kids anyway.