Discussion Starter
·
#1
·
Steve, (4 Imnotright) and myself were at a southern Illinois farm auction together, but we didn't know each other yet, and I hooked up with this little honey real cheap... Been looking for one of these.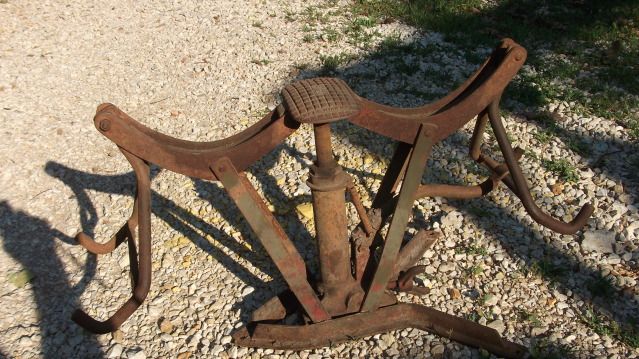 This one works fine, except the skinny little hydraulic cylinder is roasted...I need to find a cheapo, smallest I can find will be more than adequate.
If anyone is too young to have used one, this is basically it...balance the tire on the pedestal, hook the double hooks on either side of the tire and then pump the jack handle. As it raises the bottom of the tire, it flattens it out and at the same time the hooks spread open so you can get in to work inside the tire.
Works on any tire you can get onto the pedestal. Even rears up to 13.6 or so, of course the base needs to be anchored down for it to be used on any tire.