Discussion Starter
·
#1
·
We were at the farm yesterday and got the last of the garden done. Dug the potatoes and now were done. Not to good of a yield but we wound up with about 200lbs so that will some home grown for the winter anyway. we had five weeks of no rain at the garden and it hurt.
Used a middle buster plow for the job and it did pretty well. Sure did save a lot of digging anyhow.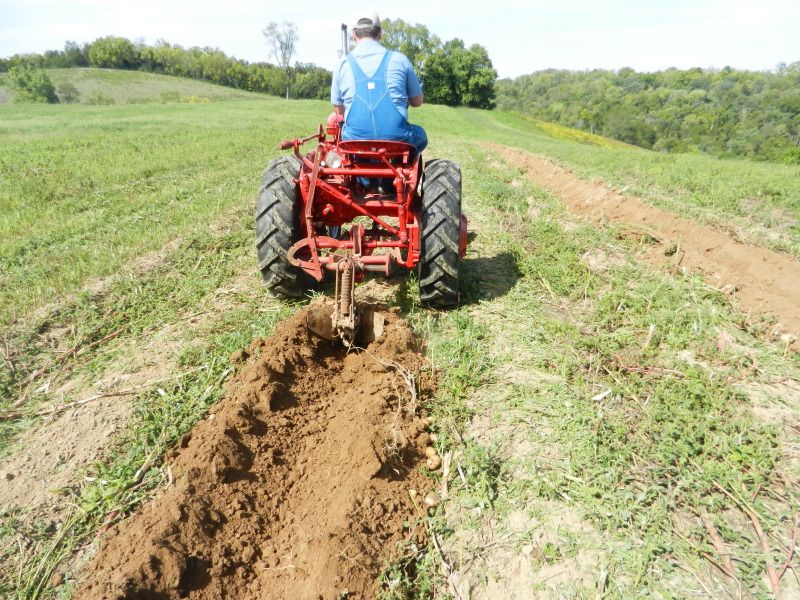 Never had any plows like that up here but went to a sale a few years ago and the fellow had a bunch of quick hitch equipment he had brought back from North Carolina in the past and it was in it. I had to work so dad went to the auction and pcked up a set of quick hitch harrows for me for 20 dollars after that there was a set of 2x12 plows, 4 foot bushhog, bog harrows and the middle buster plow all quick hitch and nobody would bid so the auctionier grouped them all togather along with a set of mule harrows and mowing machine. Dad bid 10 dollars and got them all. I told him from now on he could go for me and I would just stay home.