Discussion Starter
·
#1
·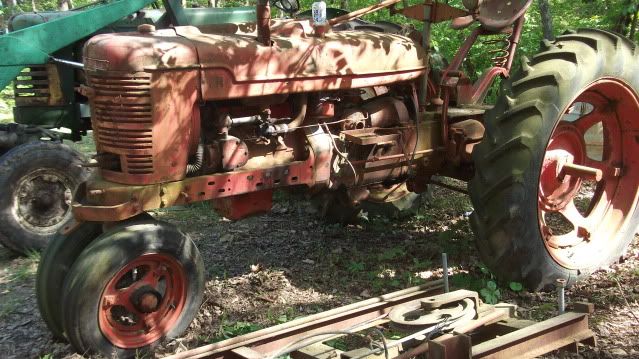 Went to an auction saturday to check out this non-running H. Talked to a neighbor and he knows it ran up to 6 years ago powering the sawmill sitting in front of it. It really looks like it wants to live with me for a while in this picture don't it ??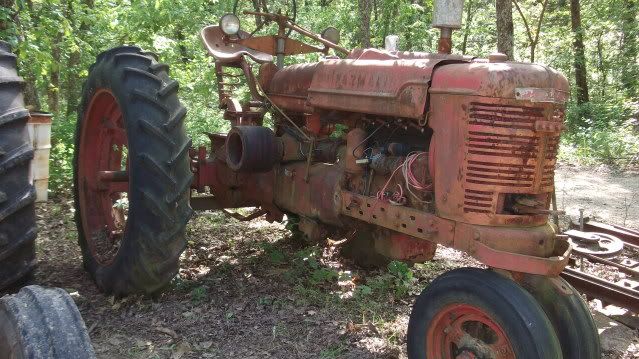 Here's the other side...the old timer had a toggle switch wired in a 50' extension cord in series with the coil and tied on the sawmill infeed control. I assume it was an emergency shutdown or something...???
I think its a '51. Not stuck or anything, just a case of baaaaaad gas...
Shouldn't take too much to make 'er fire up...now about the sawmill, well, you guessed it...I couldn't force myself to separate the pair so it too came to Po' Acres...
So here the old girl sits at her new home ready to get some attention...