Discussion Starter
•
#1
•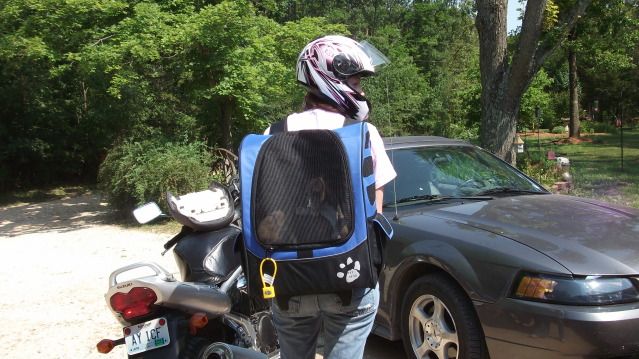 My son and daughter-in-law stopped by for a visit with their miniature greyhound...no big deal usually. Except this time they came on the Suzuki Bandit
with the pooch in a doggie backpack !!! Never have I seen of or heard of such a thing. Tag on it says "NOT FOR CHILDREN". I had to laugh at that !!
When they were ready to leave, she told the pup to jump in and lets go for a ride. In she went and that was it !! Curled up and laid
right down. What are they going to think of next ?? :? :?
Didn't Mitt Romney catch the dickens for hauling a dog on top of a luggage rack in a dog carrier years ago ???? Boy I hope my son never
runs for office....