Discussion Starter
·
#1
·
I got this little Kubota from a buddy that upgraded and he'd built this set of forks. They were 4' long and waaaaay too long as you couldn't keep the rear on the ground. I cut them down to approx 28" which is a lot better plus changed his clip over the cutting edge to a little heavier half-channel.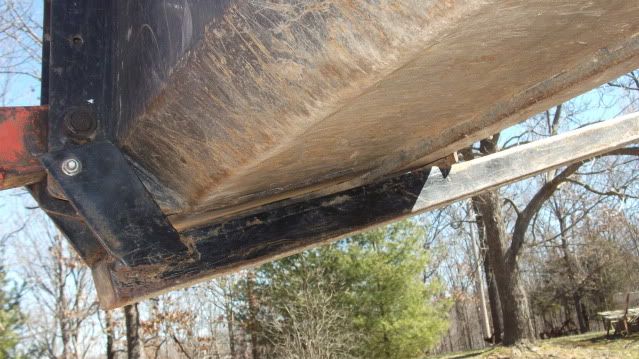 Here see how he cut some flat iron to reach the rear of the bucket for attaching...I re drilled to 3/8" and need to use grade 8's but for now am using cheap grade 2 because that's what I have. Haven't broke one yet.
Its really a quick addition to these small loaders and make scooting brush piles etc around much easier. I can't even list the stuff we move around with this little set up. The forks are 2"x3" box tubing and way more than required for the capacity of the loader, which is a BushHog brand on a 24 hp hydrostatic Kubota. I do stack 4 or so Ford wheel weights on the drawbar while using it though, and still lift the rear often.