Discussion Starter
·
#1
·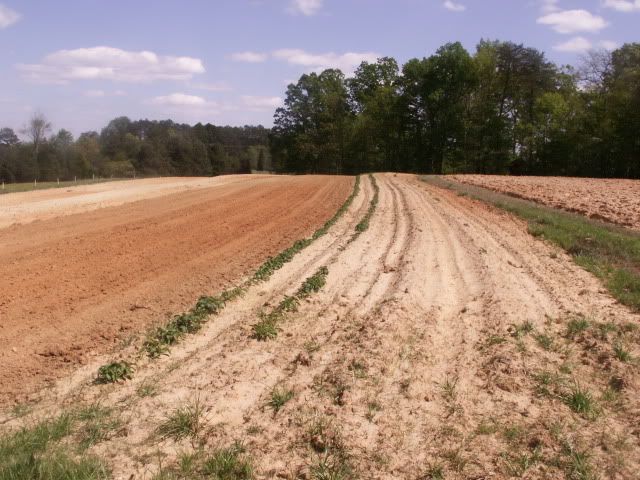 The two rows on he left are red taters and mostly there. The two rows on the right are Kennebecs. Both were planted the same day in late February. There appears to be a few more Kennebecs cracking the ground, but I am very disapponited at their performance.
Mrs. Jim and I planted 3 more rows today, 2 Kennebecs and one red. It's a bit late for us, but we had the seed so what the heck? Anyway, we hope this is not a sign of things to come.
After taking the pic, I cultivated them with the Super A to knock down the weeds and crack the crust to hopefully give them a little help.