Discussion Starter
·
#1
·
Weathermen were calling for 12" of snow Saturday night, so I got the old Road Patrol out from behind the shed, cleaned the plugs and put some fresh gas in the Freon tank and moved it closer to the front of the shed on Friday (a mid-fifties day). It was kinda disappointing that only 6" fell and I didn't even need to bother the old dog with it. So here it sits with the slight accumulation melting away....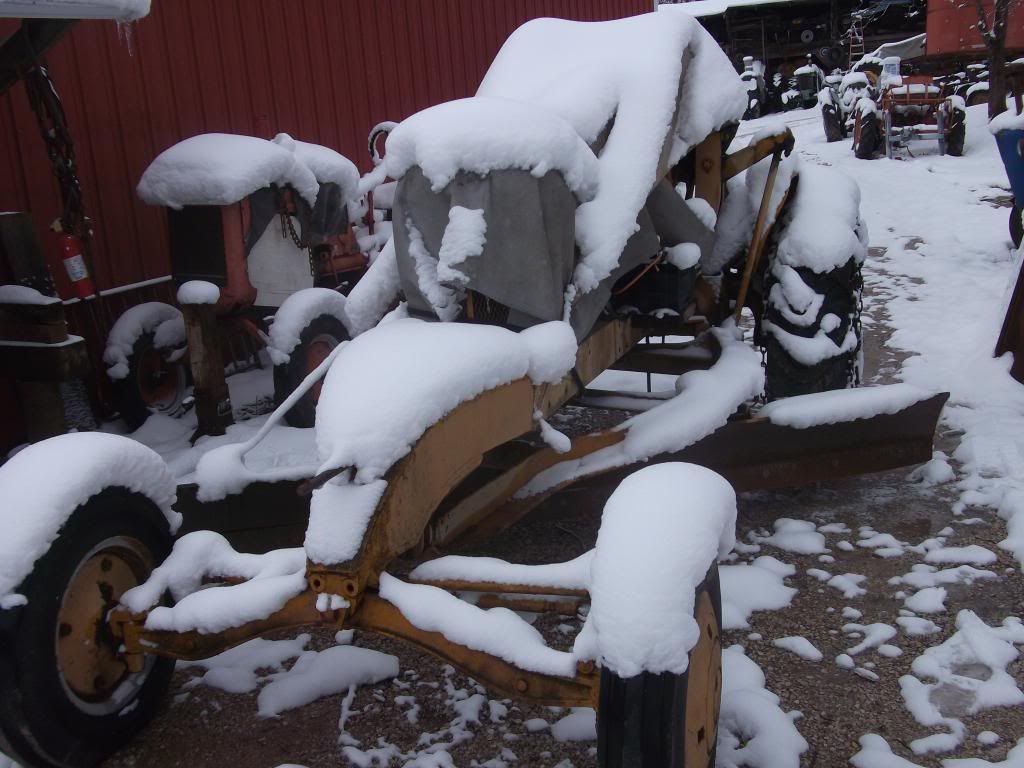 Threat of snow is over and gone, weather is to be in the 60's by Friday. The Road Patrol can go back behind the shed and rest until gravel duty this spring. I really need to get the gas tank back on it. The temporary freon tank has been becoming too much of a permanent fixture on it.
By the way, St Louis got 11" to 13" and we being 30 miles south were just riding on the coat tails of the storm and got just a bit over a heavy dusting.