Discussion Starter
·
#1
·
Well after running about two weeks late we finally got the tobacco in the ground today. Got reminded no matter how much you get ready you aint but everything went pretty well and its in the ground so it was a pretty good day.
Here is the green houses where I bought the plants. He has a pretty good setup and good plants. You can see the mower they use to mow the plants as they grow. This guy downsized from 225 to 125 acres this year.
Giving everything one more check. I know I'm going to be setting with a John but my hat shows where my hearts at.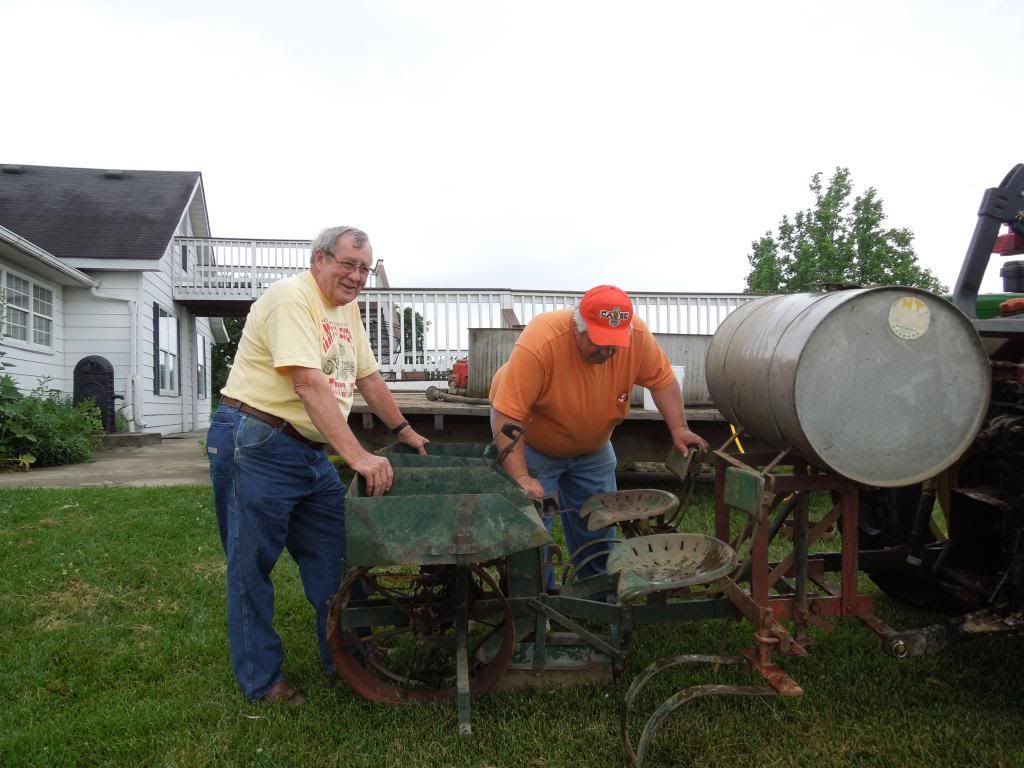 That little bottle in my hand is over 100 dollars. Its Ridomel ( not sure of the spelling) keeps tobacco from getting blue mold. Most people spray it on the ground but we put it in the setter water does just as good and don't use near as much.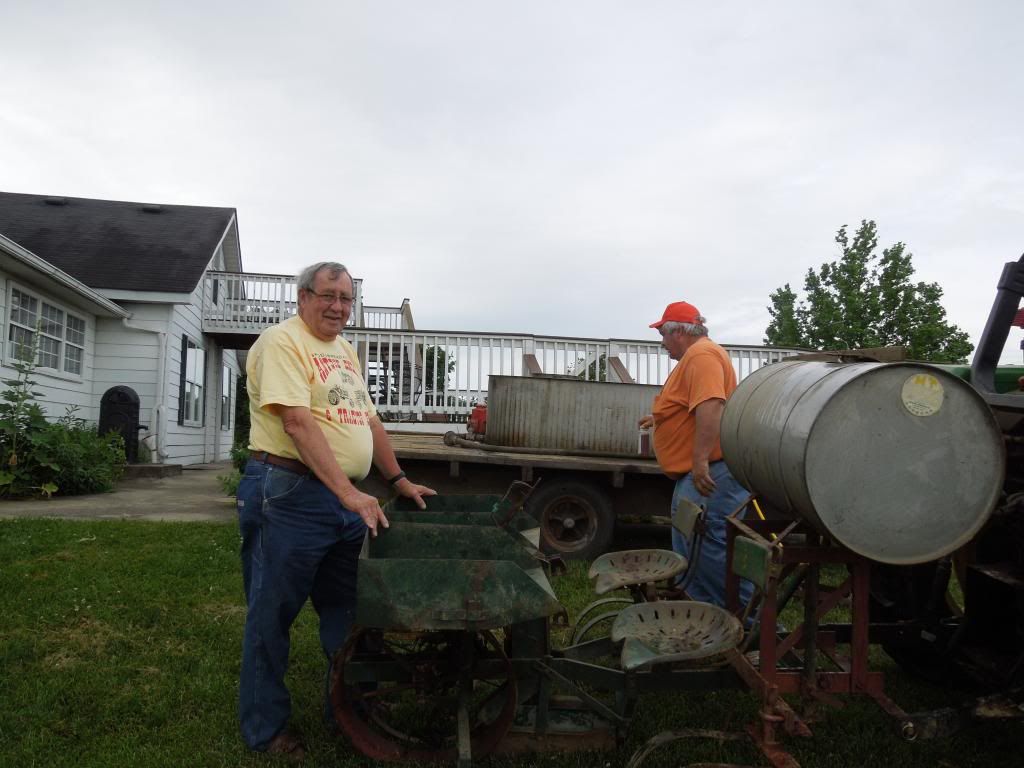 Here's the plants ready to go.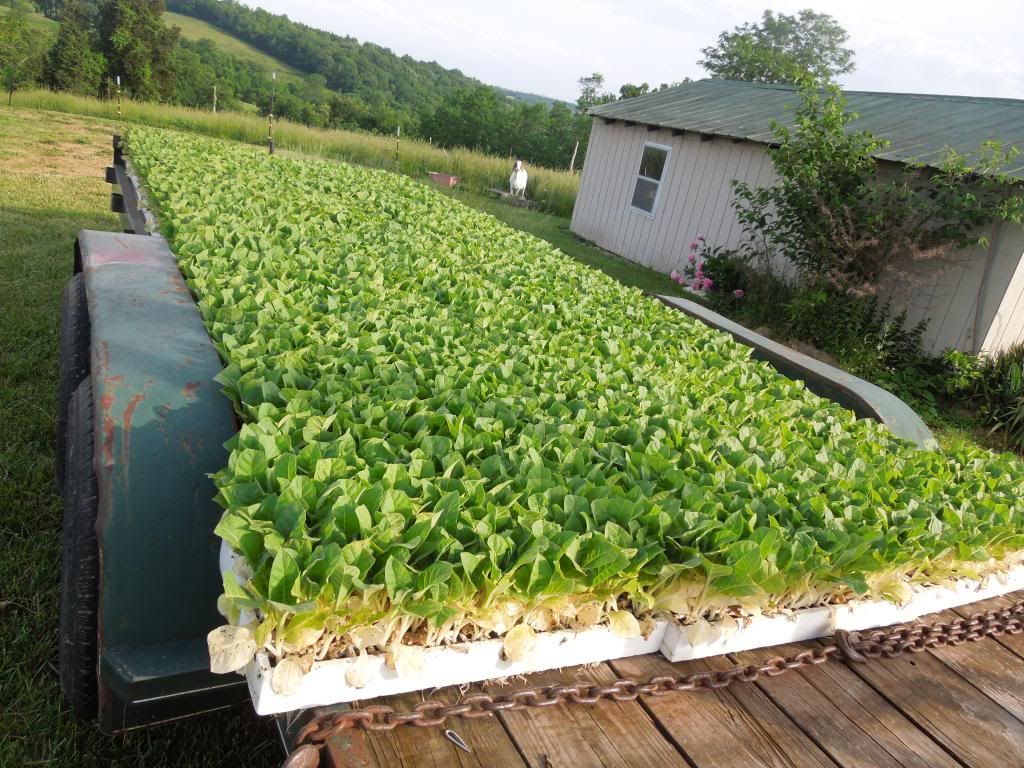 Melinda and her mom setting together for the first time in probably 12 years but they still got it.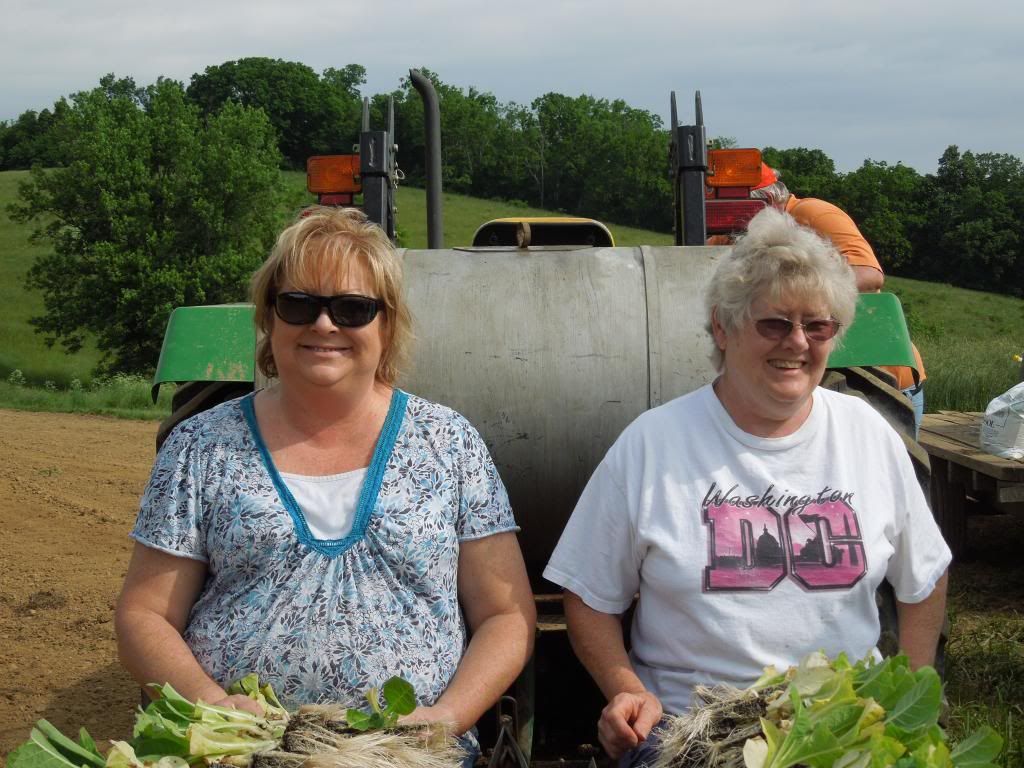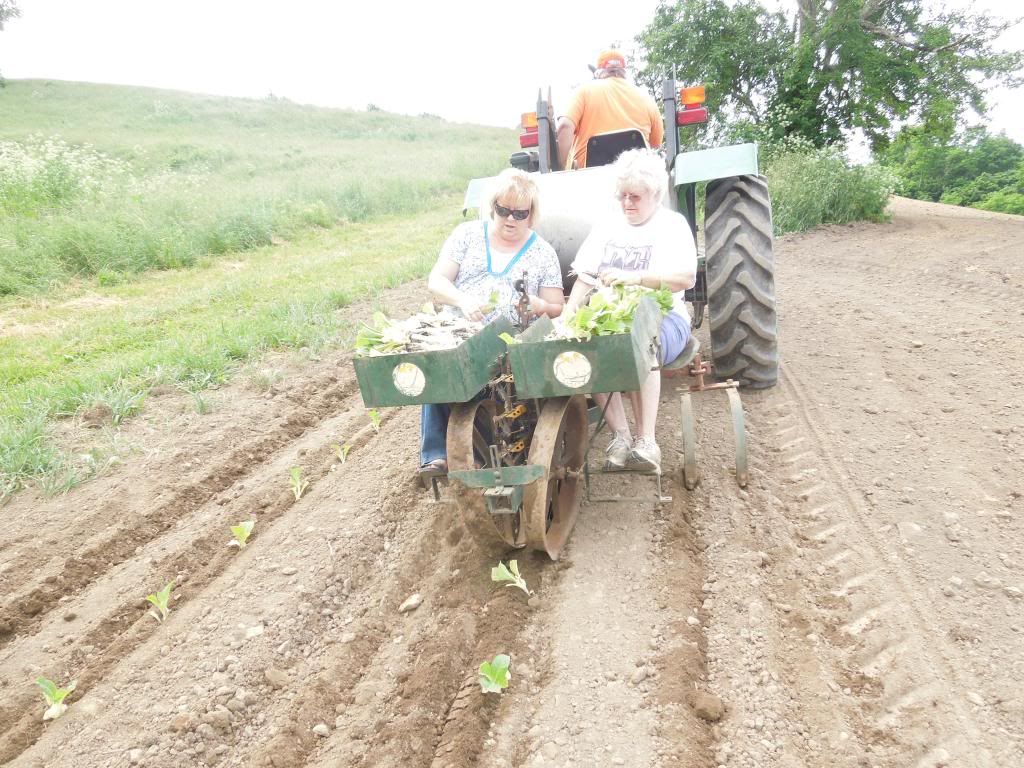 Brandon got relagated to following the setter which if you get behind a good crew turns into a lot of walking and a little bending which is a good thing.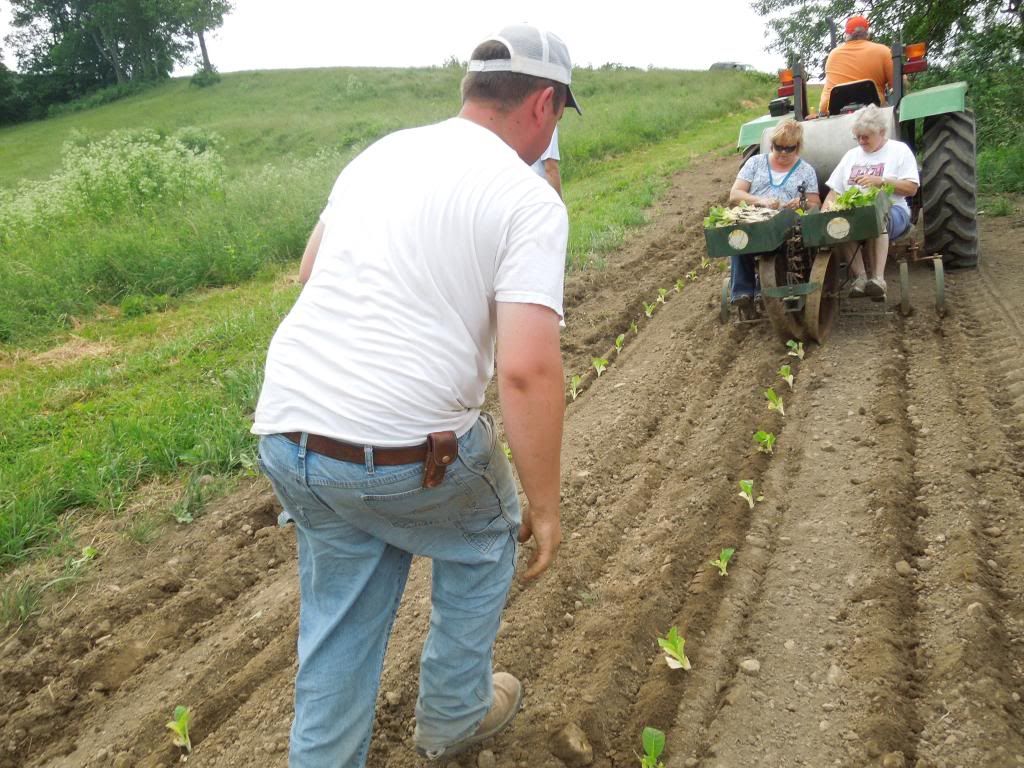 Remember when I said you aint never all the way ready well the 1 1/2 fitting I picked up this morning to hook my new hose up to the water pump should have been a 1 1/4 so instead of starting the pump and counting to 5 we gravity feed the old bucket and filled the water barrel. When I grew up we dammed up a spring or dipped it out of a pond with a bucket and after a couple of barrels I remembered why we bought the pump.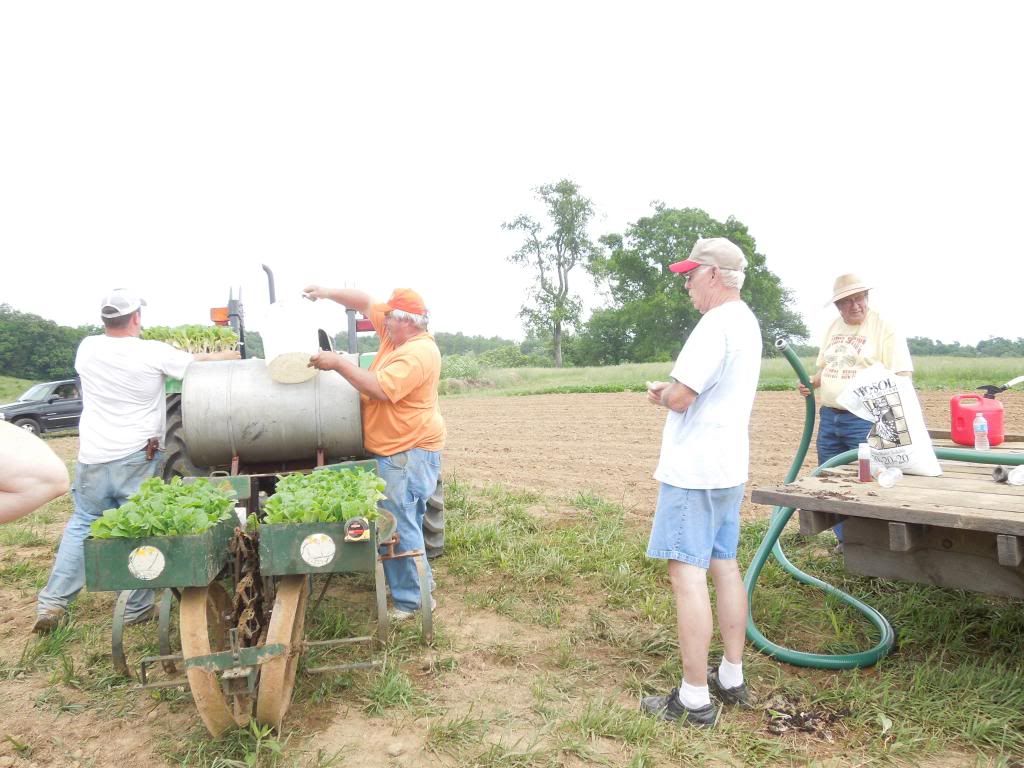 Anybody remember seeing if you had enough water for another round?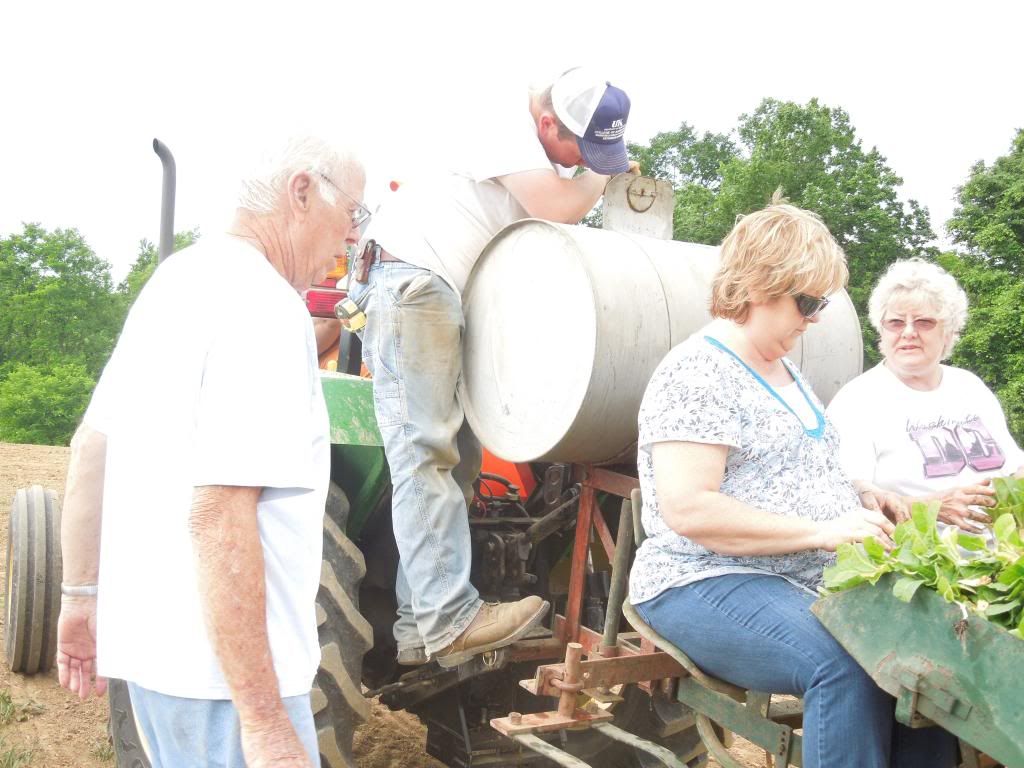 Got my daughter in law into the act and she did really good. I guess the torch has been passed except for the official tractor driver.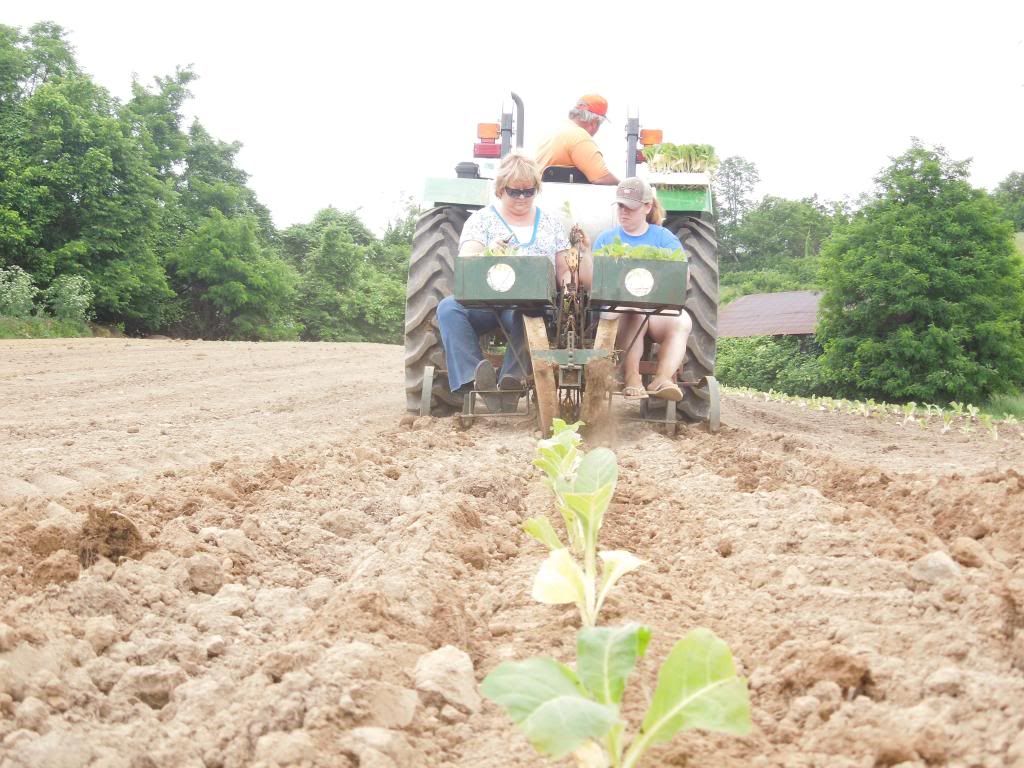 Jim if you read this don't get mad on the copyright infringement for the trays on the fenders. sure does work good.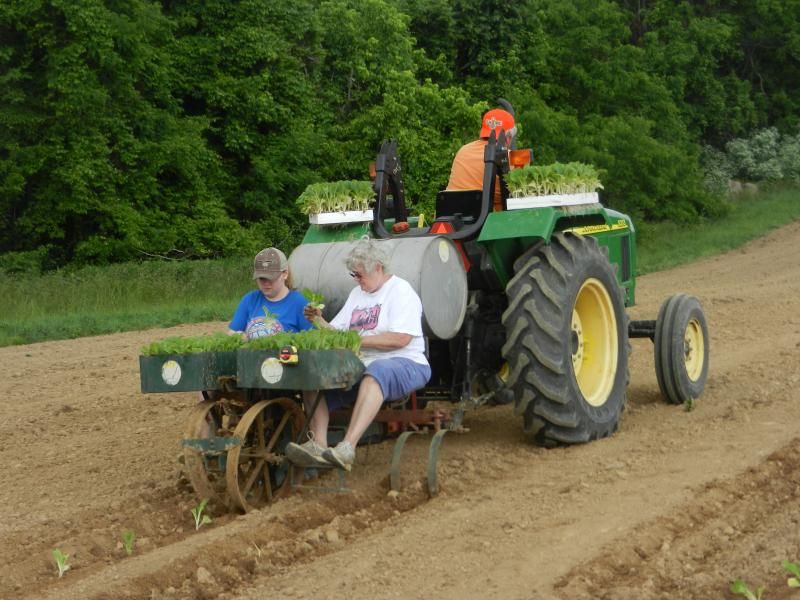 I aint one to throw anybody in but guess who got to over see and tell a lot of stories about how it used to be today.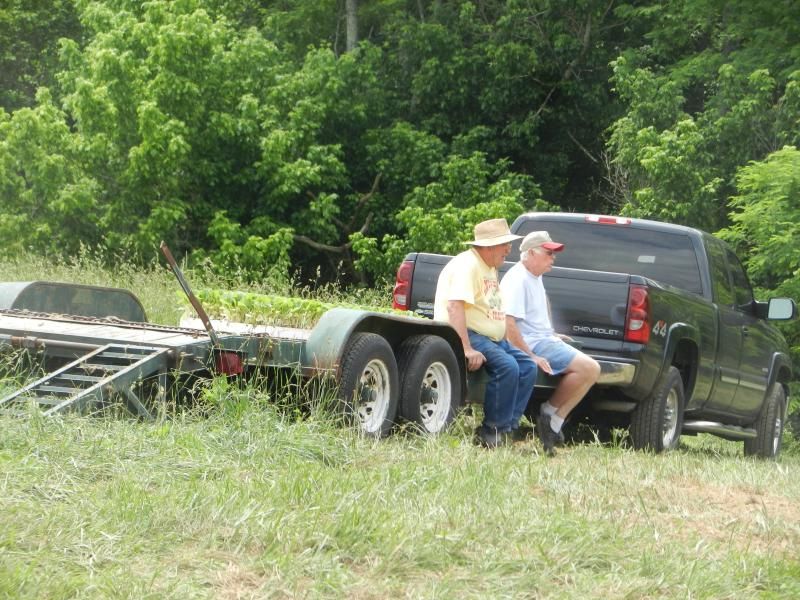 But they did keep the plants ready and the trays cleaned when they had time.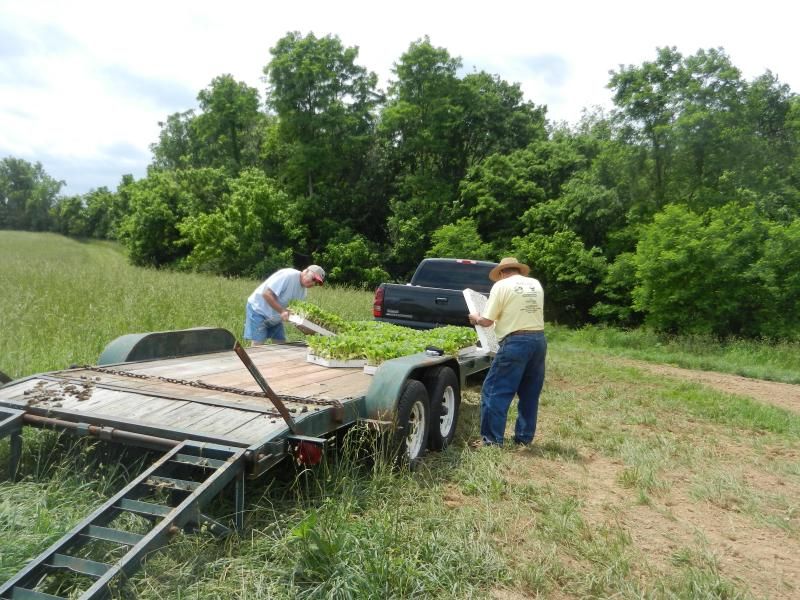 Told Melinda this was the prettiest picture she would take all day and she laughed. :shock: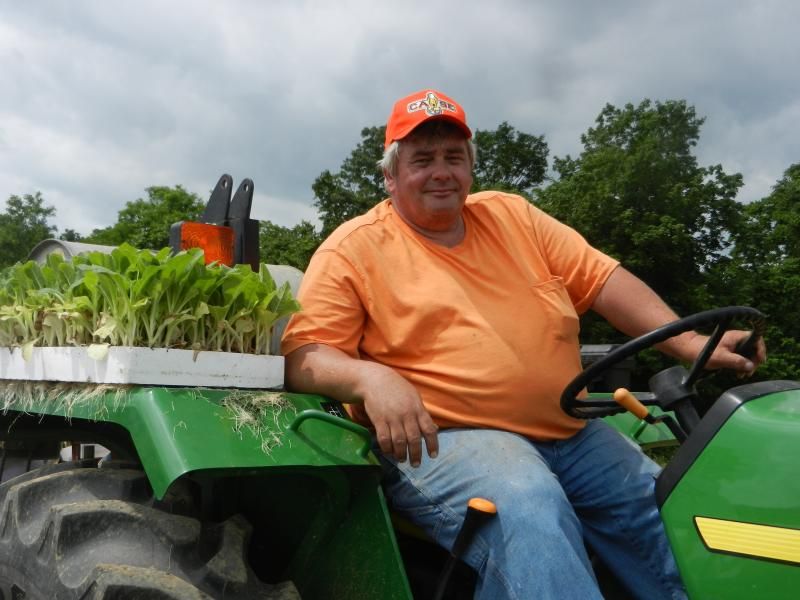 Brandon sure did want to ride the setter but after I ran over his foot with the back tire of the tractor we figured it was better for him to walk it off.
Here it is done so now all we gotta do is see if it grows. Sure would have liked to had it out a couple of weeks ago but it should be fine.
Along about sunset this evening we had this maybe its a good sign.
Guess I was wrong about the prettiest picture too.