Discussion Starter
·
#1
·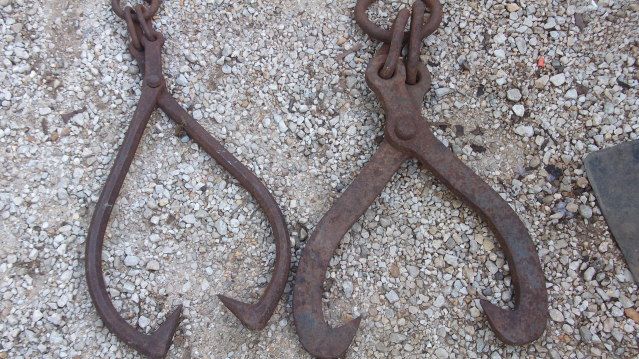 Being a sucker for a bargain, a fellow called in on the local Radio's "Swap-Shop" and advertised these two skidding tongs for $45. Meeting him I just asked if he'd consider $30.00.... and he just said yes, he would. Heck, I was ready to give the $45, but it never hurts to ask...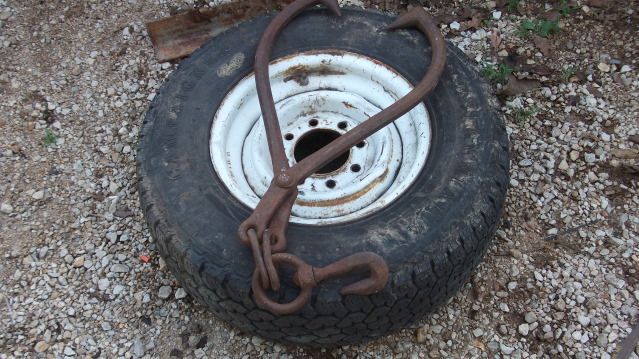 To kinda give a little perspective, this one is laying on a 235 80R 16 truck tire. What a good deal this was.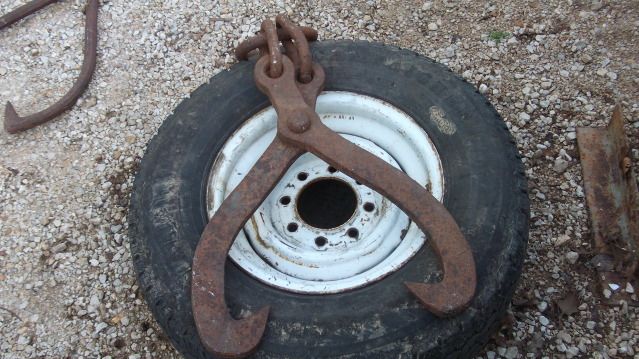 This set looks to be unbreakable, much heavier but still open to within 1/2" the same as the others. Good thing once they are hooked with a steel choker to the highlift tooth or trackhoe bucket you no longer have to wrestle these around. I'd hate to have to manhandle this set all day. They will no doubt keep us from springing our normal ones with the bigger logs.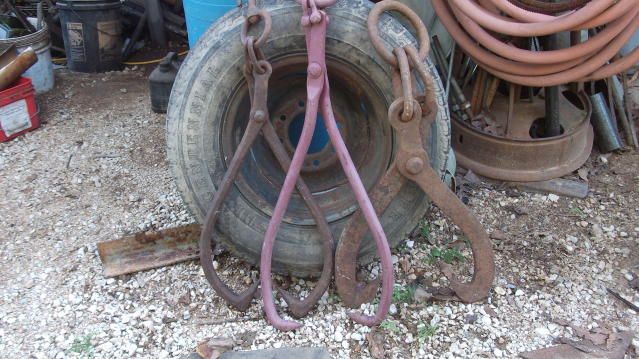 Note the ones in the center, we usually use those on larger material and notice how they are sprung ??? No longer do they have the "bow", now being a little less curvy, the points sometimes don't bite on something 32" in diameter. They are also sprung offset just a couple inches too. Just guessing, a green oak 30" or larger tapering to 18" or so in 26 feet has got to go over 2 to 2 1/2 ton I'd think, so there IS a little strain on them. We NEVER overwork our machinery, you know..... :lol: :lol: :lol: :lol: