Discussion Starter
·
#1
·
Well, this isn't old, but it was the first picture. A chainsaw chain-break and re-riviter tool bar. Being 82, my old buddy is thinning down his workshop and giving me tools he knows he will no longer have a use for.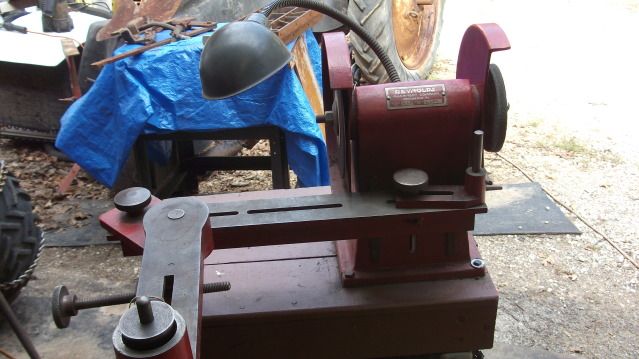 This machine is for reshaping teeth (gumming) circular saw blades from 6" to 36" diameter.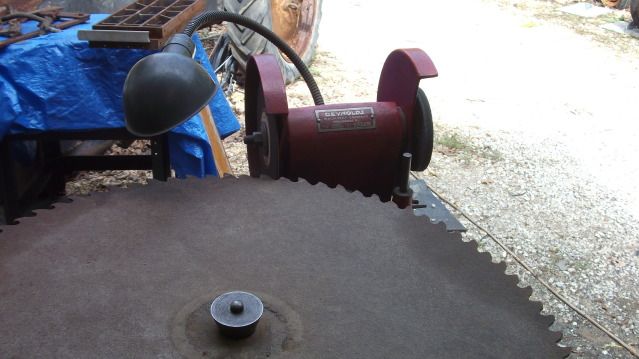 For illustration, I just sat this 32" blade on the tool. That is NOT the right size gumming wheel for this blade, this one takes a 1/2" wheel.
He did give me a fine selection of gumming wheels of various thicknesses from which to select.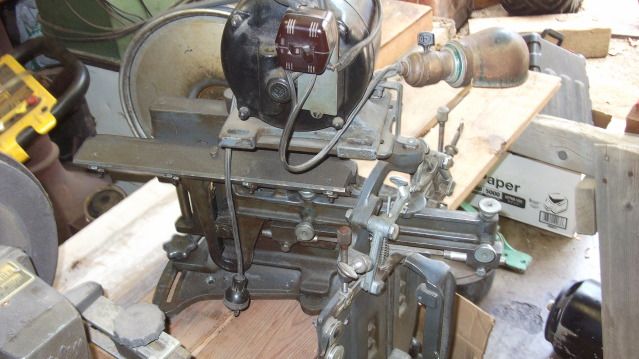 This little machine here is an automatic saw filer for hand saws.
Just another angle of the automatic filer. There are more accessories to this, guages for tpi and tooth angle and others, plus triangle files.
Looking closely a varied number of notches per inch can be seen in these accessories. You select the correct one for the teeth per inch of the saw to be sharpened. These will then fit into a jig that attaches to the filing machine to hold the saw and automatically index it forward to file the teeth.
This is an automatic "retoother". The same jig that holds the saw for the filing machine mounts on this machine and it automatically "stomps" new teeth in the handsaw blade. The number of teeth per inch on the blade can be changed from 8 tpi for a ripsaw to 14 tpi for a fine finish cut.
Most of these tools are Foley Belsaw and most repair parts are still very much available.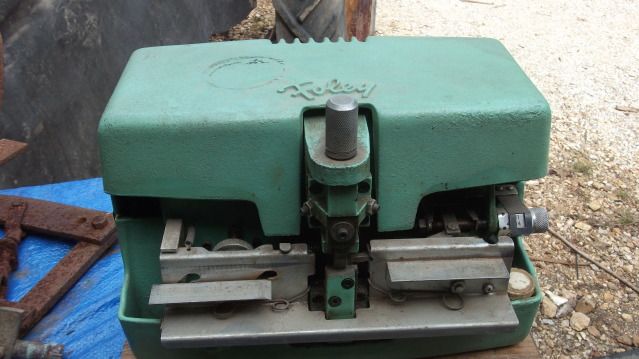 This little fellow is an interesting addition also. It automatically indexes the blade forward as it puts the "set" in two teeth at a time, one up and one down.
The cords are stored in the back of the machine, complete with a foot operated switch.
Now, I know these ain't necessarily "farm tools", but the tools these things sharpen are definitely used on the farm !!!!
And..I posted an alternator/generator tester in "FarmTalk"....
Now I have to go make more room in the shed....