Discussion Starter
•
#1
•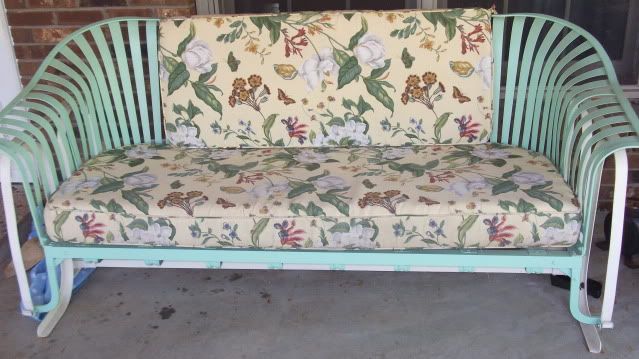 Remember the good old days...relaxing on the front porch in the shade, cool glass of water in your aluminum tumbler... brushing off the occcasional fly that tickled your arm....This old glider was given to me by a family friend a while back. All rusted up anywhere that the 5 or 6 coats of paint were peeling off, she said she'd just love to see it put back to its former glory. MrsMassey had found 10 yards of this covering at a yard sale real cheap. For a Mother's day gift last year I sandblasted, primed and painted it in her chosen colors and had new cushions made out of 4" foam by a neighbor lady.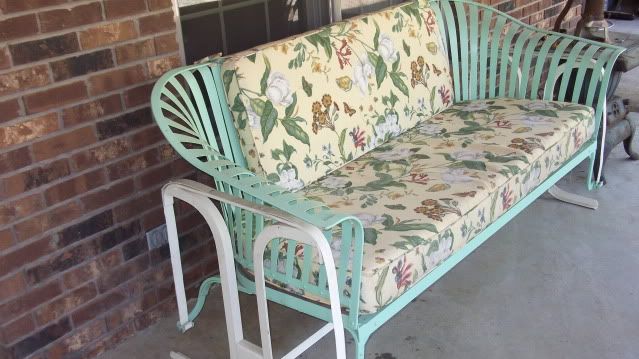 There are two more end cushions I haven't brought back out yet this spring. Now we can relax on the porch just like the good old days...now, where IS my tumbler full of sweet tea....??
(For all you youngsters out there 40 and under, 'aluminum tumblers' were very popular in the late 50's early 60's. Red, green, blue, silver etc. Wash 'em and rinse in hot water, and if you stacked them on top of each other, it'd take the strength of a gorilla to separate them). Hmmm.. the good old days...