Discussion Starter
•
#1
•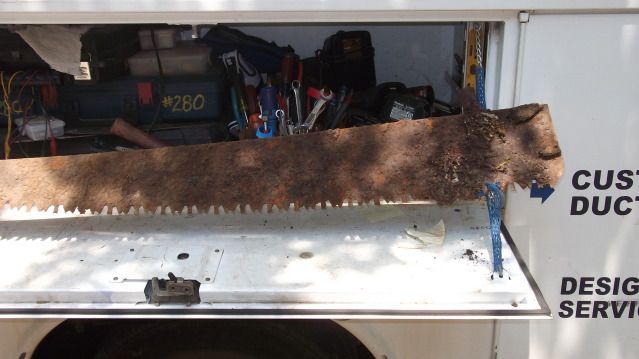 Yesterday morning I went up to my little 'ol neighbor lady to bush hog around the outside of her yard and she mentioned that her A/C wasn't working.
Took the bush hog home and traded it for the company truck and went back to check it out. I'd installed it when her grandson was in the eighth grade and now he is 33, and in all that time there had not been a problem.
Pulling some vines around the a/c I really had to yank on one and this is what it was entwined around !! Go figger !! It had to have been laying there just under the surface for many years. She said I could have it to hang on the wall in the shed....
I guess I should have been doing annual maintenance on the unit, may have found it sooner...but then it wouldn't be so funny. :lol: :lol: