Discussion Starter
·
#1
·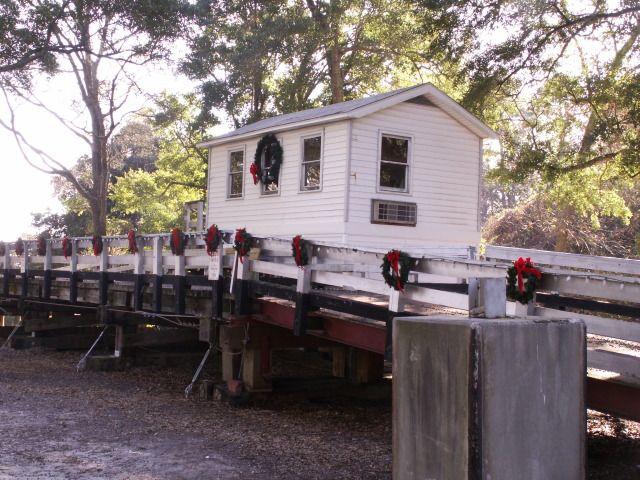 The single lane floating bridge across the Intracoastal Waterway was retired about 3 years ago. The town of Sunset Beach, NC's southern most beach, has moved it into a grove of majestic Live Oaks and is in the process of building a park around it.
The gate house served as quarters for the bridge keeper. The bridge was open at the top of every hour to allow pleasure boats to pass and at other times as necessary to keep waterway tugs, barges, and commercial boats moving.
This was the last of these bridges in NC. There were several of these operating years ago, and they were often the first bridges to replace ferries at short crossings.
The center of the bridge opened like a door. It was hinged at a pivot point and cables and pulleys were used to open and close the bridge.
Many at Sunset Beach wanted it to remain because of its history, but the times we live in were not its ally. More traffic, medical emergencies and fire calls, the need to evacuate from approaching hurricanes, and its increasing breakdowns and maintenance needs made its replacement necessary.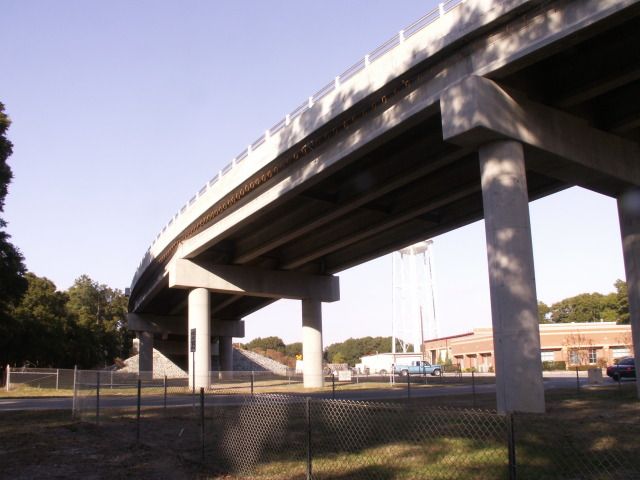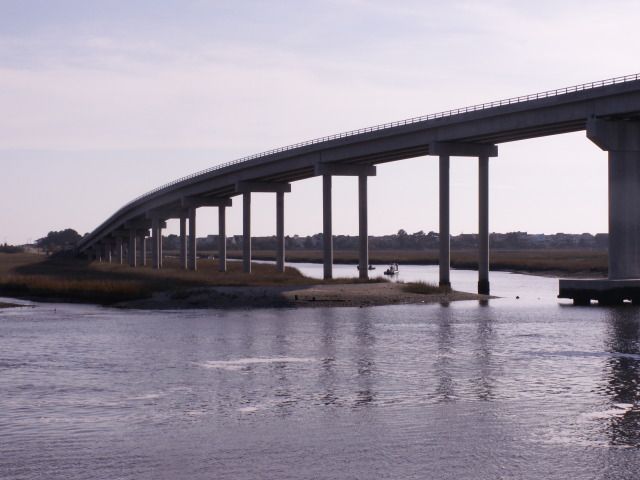 The new bridge as viewed from the mainland beside the Bridge Park, across the waterway, and looking back towards the mainland.
And, the best for last. Ifn yall are ever in the vicinity, going to Calabash for seafood is a must. The Seafood Hut is the place to go. It is not a big fancy touristy place and is where the local folks eat. In busy seasons, there will be a line of folks waiting around the building for a seat. They have a take out window where orders can be placed. A few picnic tables are there, but we usually go to the waterfront and have a picnic with our dogs. Yep, they like it too.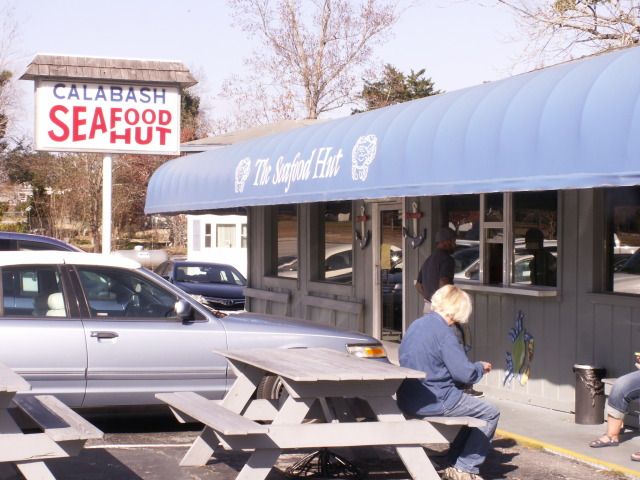 The shrimp boats were out while we were there.