Discussion Starter
·
#1
·
This is a normal honey bee thing to repouplate, like a cow having a calf or sheep having lambs.
We bee keepers try very hard to not let it happen to our hives by doing splits makeing nucs and other proven preventers.
So the queen has been laying 1000 to 1500 eggsa day and the hive is crouded with newly hatched bees, males and female alike. So the workers decide it is time to send a bunch off to make a new home. The queen isn't fed as much for several days. The queen ten stops laying as many eggs and slims up so she can fly. The workers start several queen cells from eggs less than 3 days old. It will take those Queen cells 14 days to hatch. Just beforethe firstqueen cellhatches the workers gorge them selves fullof honey to start a new colony with. then they issue out ofthe hive in a cloud of old newly hatched bees and drones(males).
Since the queen has not flowen since her mateing flight the swarm may not go far at all before they landin a cluster on some object.
Then while the cluster protects the queen scouts are sent out to find the place to start the new home. It could be a brand new hollow tree they find or an old tree where the bees had died out during a winter. It could even be a stack of hives the bee keeper has stacked out side.
When in the swarm the bees ares o full of honey they tend not to sting because they can not bend the body enough.
If you see one call a bee keeper to come collect them, Most states have a central club with a list of beekeepers who will come and get them.
One of the best web sites with swarm collecting bee keepers names is ebhoney.com
We have gotten as many as 39 calls a year but due to the amount of beekeepers just stating and wanting free bees we are getting fewer calls, last year we did 9.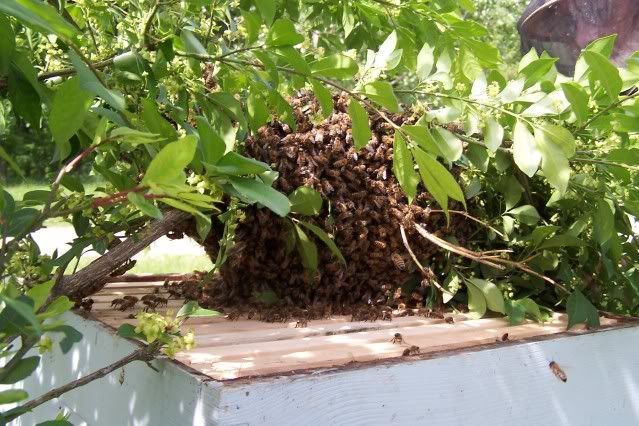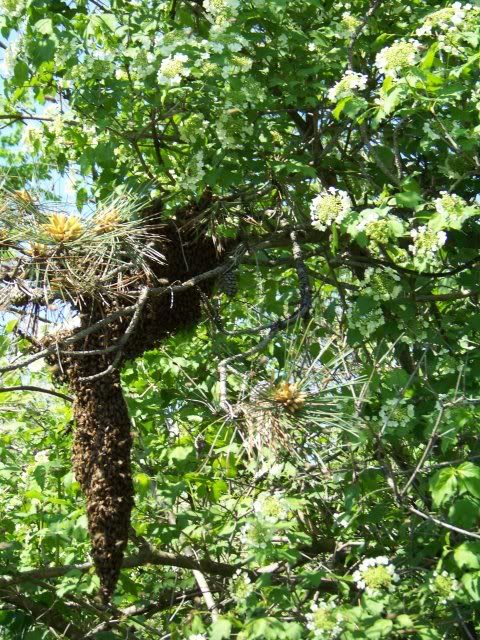 33 feet up this old oak tree.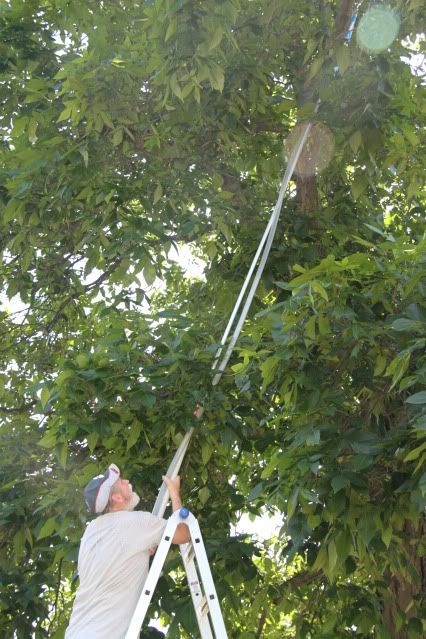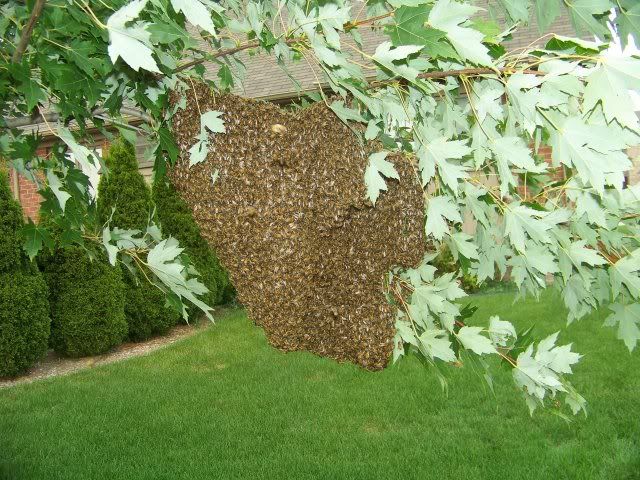 Gramps sweetie.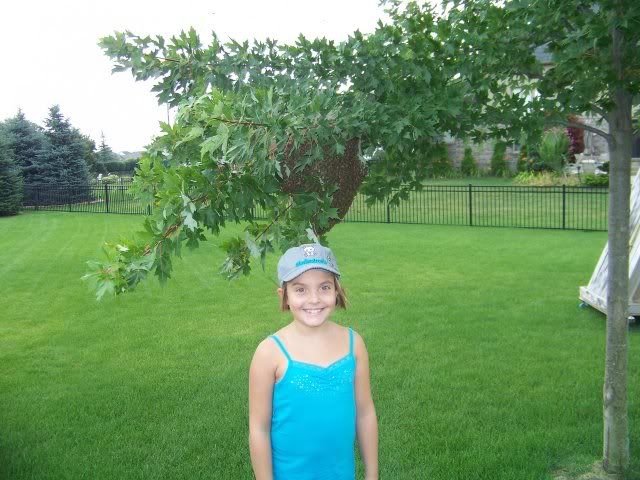 Al