Discussion Starter
·
#1
·
Anybody remember the old country stores. Here's the one my grandpa and grandma Hisel built and ran from 1937 until the mid seventies.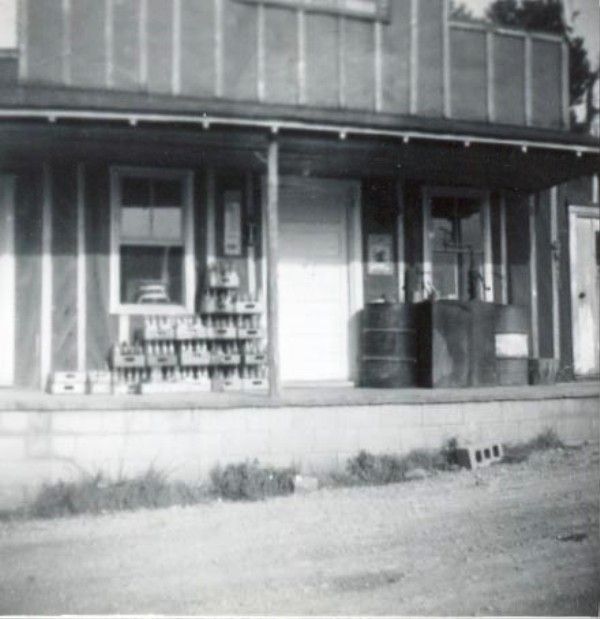 The store was in the middle and they lived in the two side rooms until my mom was about eight then they built a house across the road and down about a hundred feet. The store, house, smokehouse and a five bent tobacco barn were all built with a handsaw because there was no electric at the time. Grandma also ran the post office. No mail boxes everybody walked to the store every day or two to get the mail or send a letter. The store sold groceries, overalls. under clothes, shelled corn, salt blocks, mineral blocks, and coal oil, and later gas pumps, pretty much anything you needed to get by. Grandpa farmed and grandma ran the store I also remember most people carried a bill till tobacco sold at the end of the year and then paid it off. Most of the people in these pictures never had a license or owned a car.
My great uncle Elwood sitting on the liers bench.
A rainy day usually got everybody gathered up to talk crops or politics and sometimes the way things used to be.
This was grandma at the post office.
Right by the smoke house under this blackgum tree the government put a fire fighters bench that had bush axes canteens, shin guards and hard hats and a man from the forest service came through and checked and inventoried it twice a year. the old log smoke house in the background is where the meat was cured.
No telling how many of these places used to be that served many communities but sadly are pretty much gone now. Back in the mid 80's I got a old cross cut saw out of a barn on dads farm but the handles were gone and when I showed it to grandpa he said to wait a minute he went up to the store and came back with a brand new never sold set of cross cut saw handles from the old store.